Shopping Cart
Oops! Your cart is empty.
Rent A Bike In Mumbai
Displaying : 1 - 12 of 17 Bikes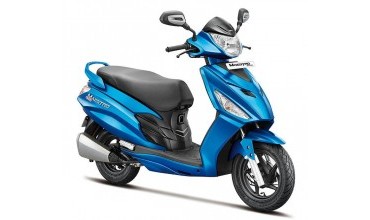 Rs. 599.00/day
Malad west

Deposit - Rs. 3,000
2016
110cc
Terms
Rs. 800.00/day
Parel

Deposit - Rs. 5,000
2016
150cc
Terms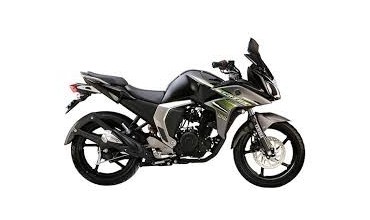 Rs. 800.00/day
GTB nagar

Deposit - Rs. 2,000
2015
149cc
Terms
+2 More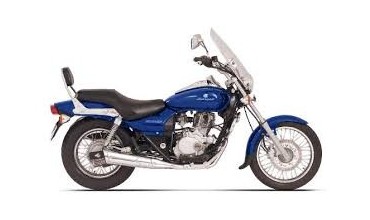 Rs. 875.00/day
Andheri East

Deposit - Rs. 2,000
2014
220cc
Terms
+1 More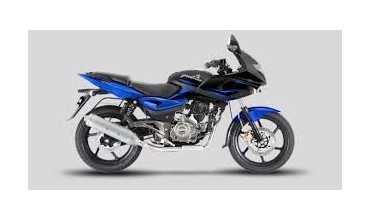 Rs. 875.00/day
Andheri East

Deposit - Rs. 2,000
2014
220cc
Terms
+1 More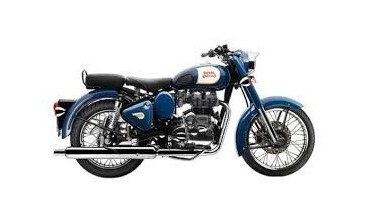 Rs. 1,250.00/day
Andheri East

Deposit - Rs. 3,000
2013
350cc
Terms
Bike Rental In Mumbai -
Rent bike in Mumbai from RenTrip which is leading provider of rental bikes in Mumbai. We are the Largest Bike Rental of India having more than 170 bike rental locations and thousands of bikes. Nevertheless, we keep quality over quantity, and thus we offer only best quality two wheelers on rent in Mumbai. Our bike hire plan ranges from Superbikes Rental like Harley Davidson, Benelli and Ducati to mid ranged rental bikes like Royal Enfield and Bajaj to commuter scooters like Activa on rent. RenTrip offers motorcycles for as cheap as INR 11/ hr or 150/ Day. If you are looking to rent bikes on cheap price at Andheri West, Andheri East, Juhu Area, Andheri Sakinaka, Bhandup West, Bhandup East, Borivali West, Borivali East, Parel, Vikhroli East, Charni Road, Mira Road East, Grant Road East, Goregaon East and Malad West in Mumbai, you have landed at the right place.
Our motorbikes can be hired for daily, weekly or monthly rental. We offer our rental bikes in Mumbai on steep discount for long term rentals. Apart from commuter range of motorbike renting in Mumbai, you can also avail best bike riding experience in Mumbai with our premium bike rental service as well as solo and guided motorcycle tours. Further our bike rental address in Mumbai is at convenient locations to cater for location convenience at diversified locations.
With our flexible bike rent policy, you can set your own pickup time and go on a long drive. Your weekend bike trips from Mumbai like Goa, Pune, Karnala, Karjat, Matheran, Lonawala, Khandala, Alibaug, Kamshet, Raigarh, Igatpuri, Kolad, Janjira, Silvassa etc has just got more awesome as you can now go on a cheap and affordable bike ride with our best in class bike rental plans. With our affordable rental bikes, you can make your short and long bike trips more awesome. You can also rent bikes from Mumbai to Ladakh bike trip. We also offer customised bike solo and guided tours. Contact us for the same on +91 9127008800.
Mumbai Bike Rental
Mumbai Bike Renting
Mumbai Bike Rental Address
Mumbai Bike Hiring
Mumbai Bike For Rent
Mumbai Bike For Rental
Mumbai Bike On Rent
Mumbai Motorcycle Rental
Mumbai Two Wheeler Rentals
Mumbai Two Wheeler Rent
Mumbai Two Wheeler On Rent
Mumbai Two Wheeler Hire
Mumbai 2 Wheeler Rental
Mumbai Rent A Bike
Rent A Motorcycle Mumbai
Rent A Bike Mumbai
Rent A Bike Mumbai India
Rent A Bike In Mumbai
Rent A Bike In Mumbai City
Rent A Bike At Mumbai
Hire A Bike Mumbai
Hire A Bike In Mumbai
Bike Rental Mumbai
Bike Rentals Mumbai
Bike Rentals In Mumbai
Bike Rentals At Mumbai
Bike Rental In Mumbai
Bike Rental At Mumbai
Motorcycle Rental Mumbai
Motorcycle Rentals Mumbai
Motorcycle Rental In Mumbai
Motorcycle Rentals In Mumbai
Motorbike Rental Mumbai
Motorcycle Rent Mumbai
Bike Rent Mumbai
Bike Rent In Mumbai
Bike Rent At Mumbai
Bike Renting Mumbai
Bike Renting In Mumbai
Bike Renting At Mumbai
Bike Hire Mumbai
Bike Hire In Mumbai
Bike Hire At Mumbai
Bike Hiring Mumbai
Bike Hiring In Mumbai
Motorcycle Hire Mumbai
Motorcycle Hire In Mumbai
Motorbike Hire Mumbai
Motorbike Hire Mumbai India
Bike For Rent In Mumbai
Bike For Rent Mumbai
Bike For Rentals In Mumbai
Bike For Hire Mumbai
Bike For Hire In Mumbai
Bike On Rent In Mumbai
Motorcycle Rent Mumbai
Bike On Rent Mumbai
Bike On Rent At Mumbai
Bike On Rental In Mumbai
Bike On Rentals In Mumbai
Motorcycle On Rent Mumbai
Motorcycle On Rent In Mumbai
Royal Enfield Rent Mumbai
Royal Enfield For Rent In Mumbai
Bikes For Rent Mumbai India
Bikes For Rent Mumbai
Bikes For Rent In Mumbai
Bikes For Rent At Mumbai
Bikes For Rental In Mumbai
Bikes Rent Mumbai
Bikes Rent In Mumbai
Bikes Rentals Mumbai