Motorcycle Tours in India
Bike Ride to Exciting Destinations
Enjoy lush green views of picturesque landscapes with best-in-class bike ride packages from RenTrip Expedition Team. Our handpicked tour packages are a perfect recipe for your adventure cravings.
Gone are the days, when one had to spend a lot on adventure bike trips. We offer cost-effective and cheapest bike rides while maintaining superb tour experiences.
LOOKING FOR CUSTOM-MADE BIKE TRIP?
Plan your own trip and save big travel bucks
Get Started
Diverse Destinations
Get complete freedom of exploring. Browse through our range of Tours pan India and subscribe that makes a sense for you.
Value for Money
Our tours are affordable and best priced. We have included as much as possible to give you the best your hard earned money can buy.
Fast Booking
No hassles of filling up detailed forms. Book a tour in just less than 2 minutes.
Passionate Travel
Our motto is to make you dreams come true. We bring you unexplored places. Realize the unrealized with best in class tours.
Take a Look at Our
MOST POPULAR TOURS
06.06.2023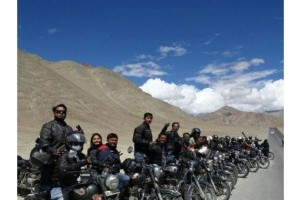 Manali Leh Srinagar One Way Guided Motorcycle Tour
9 Days
Get all the flavours in one Go! Discover Ladakh on a single bike trip. In this guided motorcycle tour, you shall pick the mot...
06.06.2023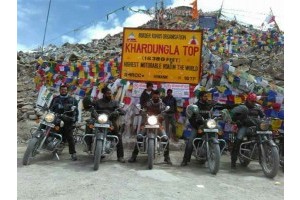 Srinagar Leh Manali One Way Guided Motorcycle Tour
10 Days
Pick the bikes up in Srinagar and drop them at Manali. In this guided motorcycle tour, we shall be starting our bike trip fro...
Frequently Asked Questions