20 Amazing Things to do in Manali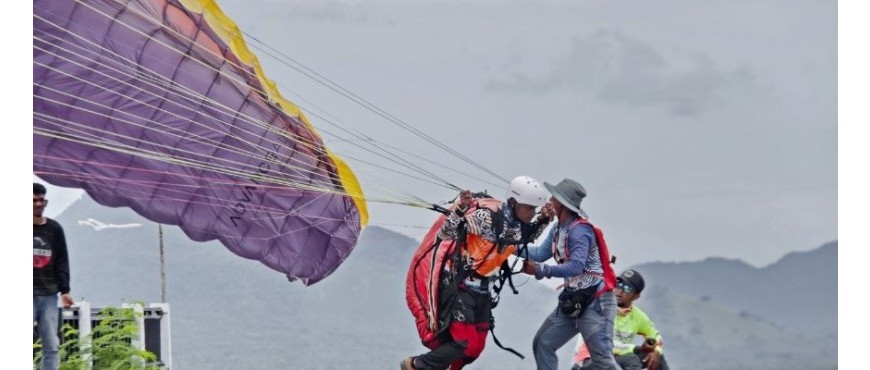 20 Amazing Things to do in Manali
Manali is a scenic hill station, located in Himachal Pradesh. The hill station attracts hundreds of visitors every month. During summer, people visit Manali to stay away from the heat and chaos of busy cities. Apart from nature and scenic beauty, the place offers many adventure activities.
If you are planning a honeymoon in Manali, the best time to visit is throughout the year. The summer season is the most popular time, while the winter season is for the lovebirds who are looking to spend some quality time together being away from the crowd.
You can find some of the best honeymoon packages in Manali at RenTrip for your upcoming honeymoon trip. You can also opt for cheap sightseeing tours and Manali Tour Packages for roaming around Kullu Valley and lush green mountain peaks. One of the popular options to roam around is to rent a bike in Manali. Renting a bike is a nice option to visit around the places at a really affordable cost.
You can also Rent a Self-Drive Car in Chandigarh for outstation and visit Manali with your friends or family.
Here, we have compiled a list of activities that you can do in Manali and a few top places to visit.
Things to do in Manali
1. Paragliding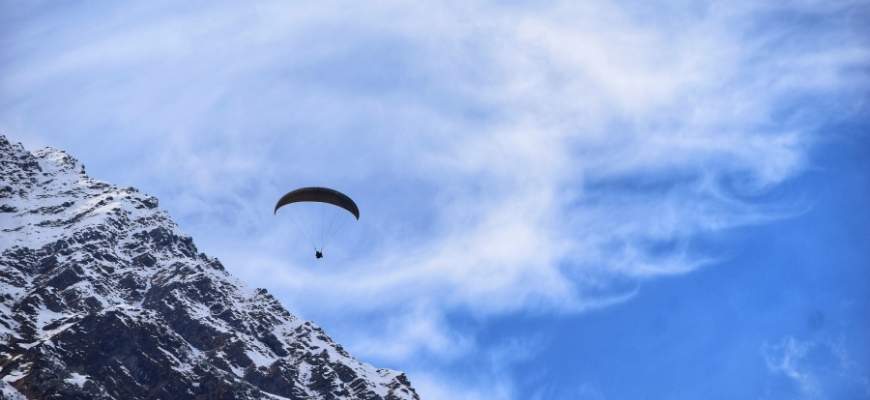 Do you wish to take to the skies and rise to new heights? Do you want to take a flight that will take your breath away? If that's the case, Manali offers paragliding for adventure enthusiasts. You have complete freedom to sail across the sky and simply enjoy the experience.
Paragliding in the Himalayan sky while seeing the magnificent bird's eye view of Manali is an unforgettable experience and one of the most famous things in Manali to do. This sport may be enjoyed for 15-20 minutes in Manali at Dobhi.
2. Visit Hidimba Devi Temple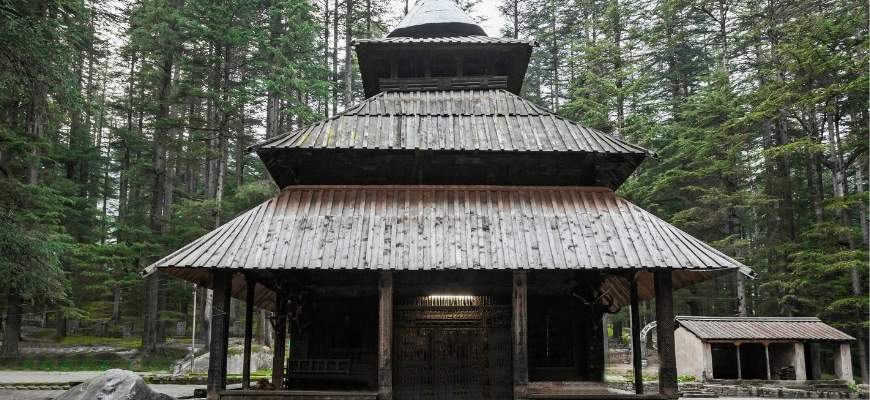 This is the spot to go if you want to get away from the chaos and busy city. Hadimba Devi Temple is nestled in a grove of deodar trees, making it a picturesque and tranquil location. In legend, the Temple's architecture reveals distinct stories about the place's beginnings.
The Place is surrounded by bunnies and yaks that make their home in the forest around the Temple. It is nestled among branched trees and fallen leaves.
3. River Rafting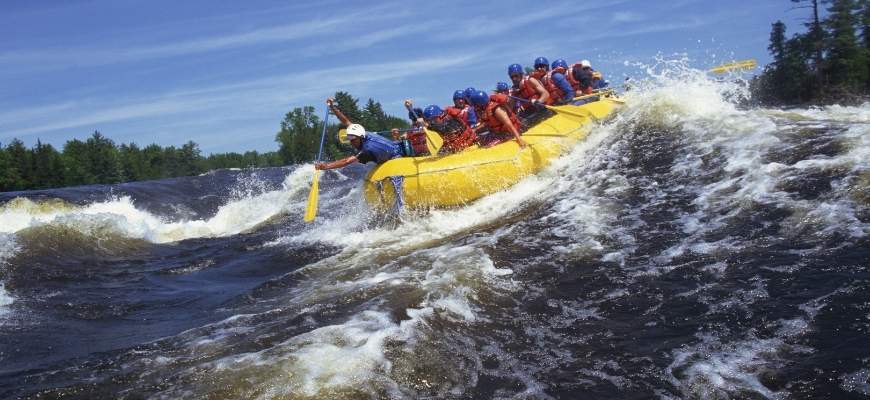 River rafting is another exciting sport available in Manali. River rafting is an activity that may be done at any time of year. You can enjoy the gorgeous Himalayan valley while being stunned by the thundering rapids of the famous Beas river. Enjoy water sports on the Babeli River.
The rivers are clear and swift, with no obstructions along their path. This is one of Manali's most popular adventurous activities. River rafting is done under the supervision of a competent instructor.
4. Mountain Biking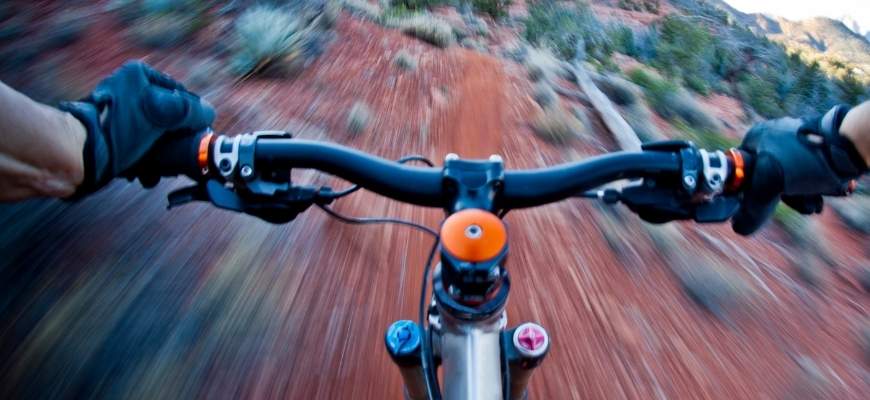 Manali's wild and undeveloped routes are ideal for bikers and cyclists. Mountain biking is among the most exciting things to participate in while in Manali. Manali's steep hills provide good riding options. Manali is well linked to the surrounding communities and tourist hotspots.
In Manali, you may enjoy riding upwards and then downward. Manali is also known as the Biker's Paradise. It offers a variety of packages that include bicycling as one of the activities, as well as a variety of other sports.
5. Take a look at Rohtang Pass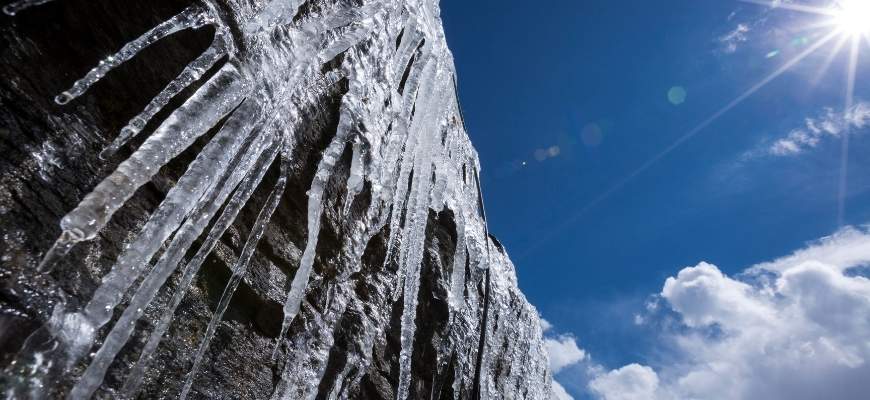 Rohtang Pass is among Himachal Pradesh's adventure hotspots. Rohtang Pass also is known as Manali's Snow Point, and it attracts a huge number of visitors. The stunning Rohtang Pass connects the valleys of Lahaul-Spiti, Pangi, and Leh.
Tourists can participate in a variety of exciting sports such as snow scootering, skiing, and mountain biking. If you just want to experience nature while spending quality time with your family, this is a must-see location. It's one of Manali's most stunning incense destinations.
6. Jana Waterfall is a must-see destination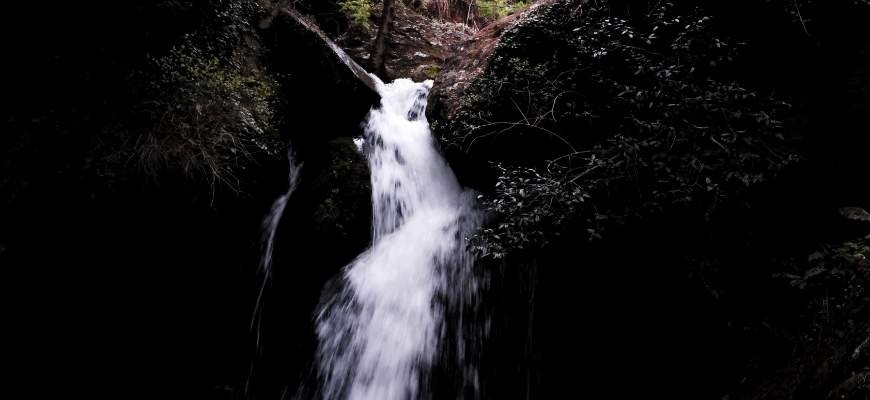 The stunning Jana Waterfalls in Naggar, Manali, is a rare find. The water flowing down the cliff is breathtaking. Enjoy a peaceful getaway in the middle of nature, far from the city.
To reach the waterfall, hikers must pass through deep deodar and pine forests set and snow-capped mountains. The place is a heaven for trekkers and nature lovers. The vista is so enthralling that it kickstarts all of your senses.
7. The Sport of Skiing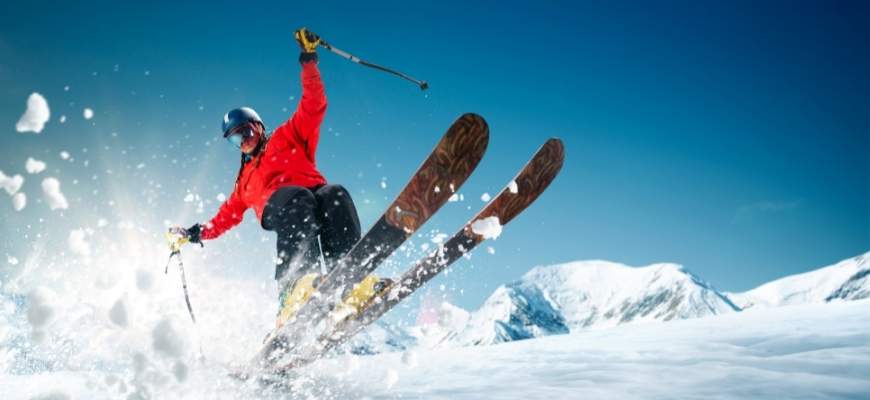 One of the most enjoyable winter activities is skiing. But not many places offer the opportunity to do so. If you want to see snow and enjoy Skiing, Manali welcomes you.
In Manali, the magnificent Solang Valley is the ideal place to witness the snow. Skiers from all across the country come to Manali to enjoy the superb skiing conditions.
While skiing, create wonderful experiences with your friends. The rolling slopes of Solang Valley and Rohtang Pass provide ideal practice terrain for beginners.
8. Zorbing
In Khajjiar, Manali, zorbing is among the most popular activities. In a giant unbreakable and translucent plastic ball, you may enjoy rolling down the hill. It's usually done on a gentle incline. It is a fascinating sport that should be experienced when visiting Manali.
The ball's 360-degree movement is exciting. Experts will place you in a sphere and push it downward in this thrilling activity. It is one of those activities that you must perform with your closest buddies and is one of the unique things to do in Manali.
9. Visit Mall Road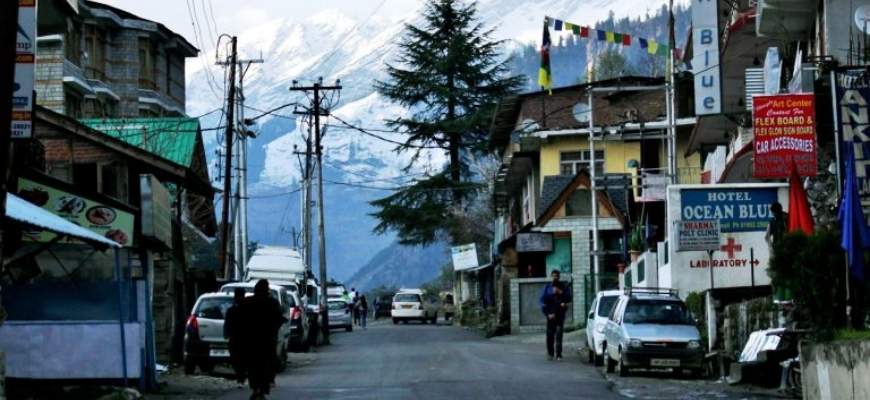 The greatest locations to see in Manali continue with Mall Road. When you're in the city, you must visit this establishment, which becomes incredibly crowded at the night. You can find some local goodies to purchase on Manali's shopping road.
There are numerous shops and outlets to choose from, in addition to numerous resorts and cafes. Here, you can buy souvenirs for your friends and family. Shopping and street food are ideal in this location.
10. Explore Museum of Himachal Culture & Folk Art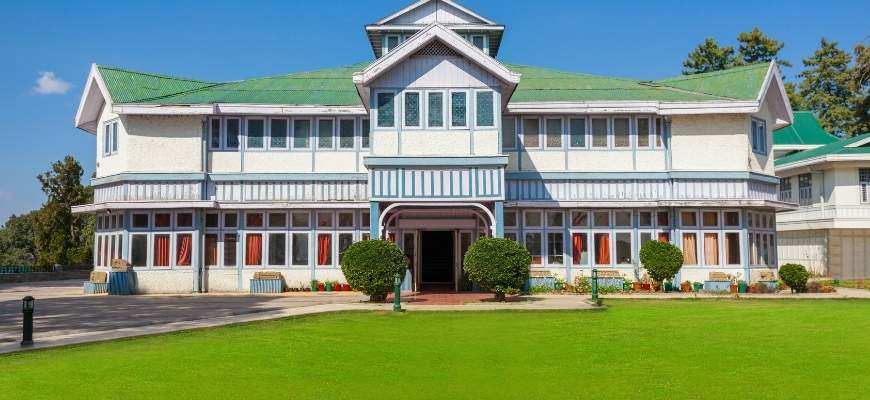 This museum is well-known for its unique collections. It serves as a strong reminder of the hill station's history and culture. Tourists believe the museum to be an excellent site to learn about Himachal Pradesh's historical way of life. Spending time in Manali's history and tradition is undoubtedly one of the most enjoyable activities available.
11. Trek to Beas Kund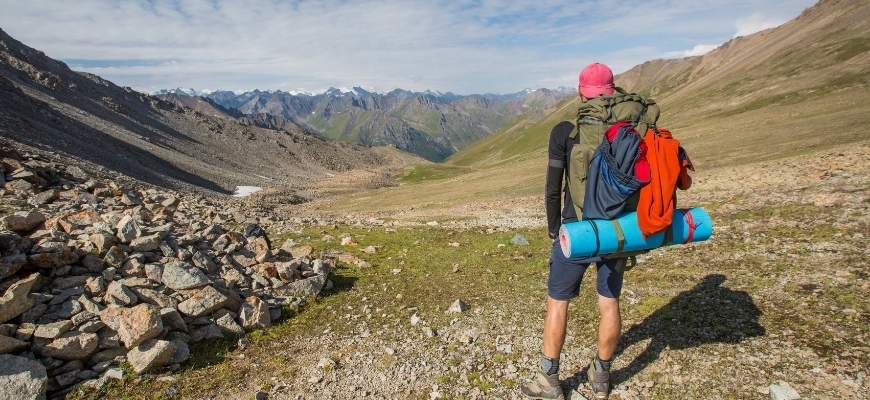 Trekkers and hikers will find a plethora of possibilities in Manali. Manali's picturesque splendour can be enjoyed while trekking. Beas Kund is among Manali's most popular trekking trails. For the most part, the river will follow you on your journey to the town.
The Pir Panjal ranges can be seen from Beas Kund. After a short hike, you will arrive at the source of Beas Lake, which is unbelievably gorgeous. After reaching the top, you can also set up camp.
12. Have a Yak ride in Solang valley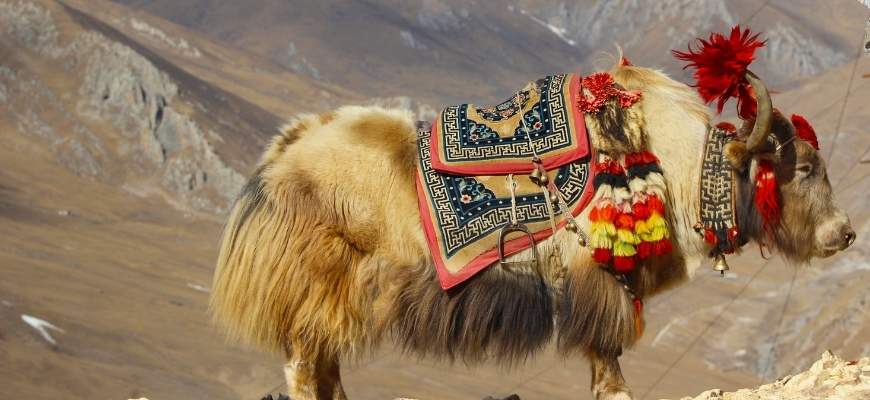 When visiting a hill station like Manali, don't forget to take a yak ride. It can be an incredible and unique experience. Riding a yak is one of the most popular things to do in Manali for couples, and it's a fun way to see the sights and snap photos.
There are many beautiful locations to halt along the road through the Solang Valley, and many people like travelling by yak.
13. Jogini Waterfall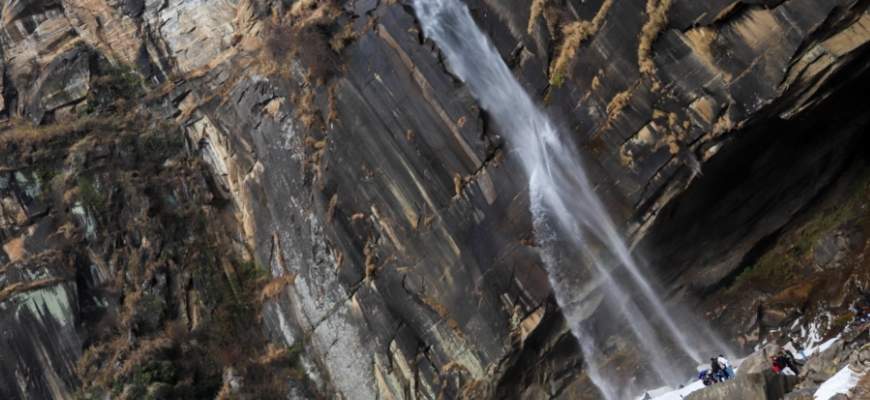 The Jogini Waterfalls are a series of stunning cascades that drop from a height of 160 feet. The route is lined with lovely pine trees and orchards. This makes it one of Manali's most famous tourist destinations. This hike captures the essence of both nature and mountaineering.
The Vashist temple is a good place to start trekking. One of Manali's most romantic attractions is the mesmerizing waterfall. The area is well known for its adventure and leisure opportunities.
14. Sulphur Bath in Manikaran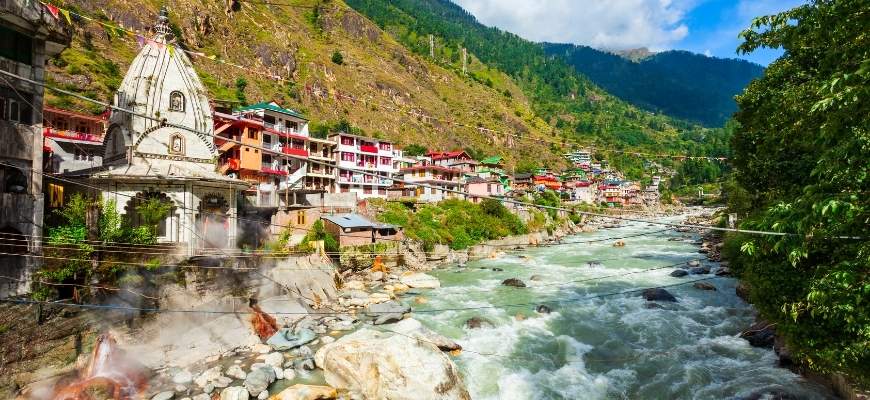 Hindus and Sikhs consider Manikaran to be a sacred site. The place is popular because the hot water spring of the temple has sulfur in it.
The water is warm enough to cook food by placing the vessels straight in it, and it is served as langar. In this hot water, one can bathe easily without harming themselves. In addition, locals thought that bathing in this hot spring might cure illnesses.
15. Visit Gulaba Village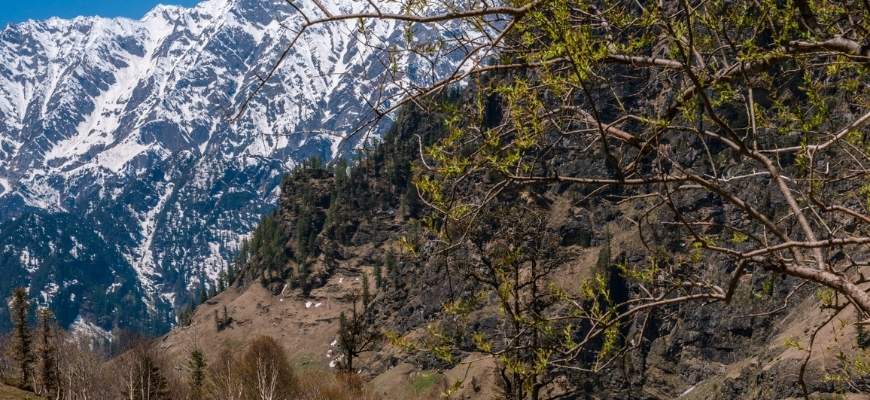 Gulaba Village is a unique place to visit in Manali. It's ideal for anyone looking for peace amid nature. This lovely and peaceful town is naturally located on the way to Rohtang Pass.
It has an appealing variety of panoramic vistas that make this wonderful region worthwhile to see. There are numerous things to do in Manali, but this is a one-of-a-kind experience.
16. Vashisht Temple & Hot Springs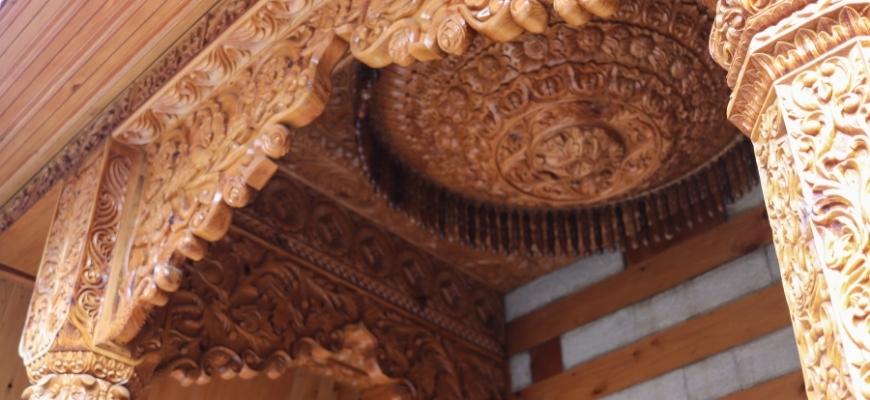 Manali is about 3 kilometres from the Vashisht Temple. The temple is built of stones and has a pyramid-shaped construction. This temple is considered to be potentially 4000 years old, which explains why it draws so many tourists.
Some folks believe that all these hot water springs have therapeutic properties. This warm water is utilized to bathe and appreciate the comfort of the environment.
17. Old Manali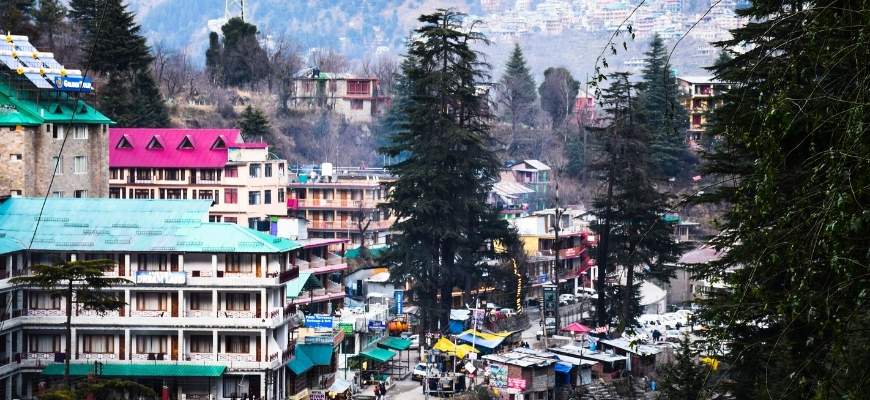 In comparison to New Manali, Old Manali is a less crowded location. So, if you want to spend some time alone in Manali, this is a must-see location.
The magnificence of nature is one of the most wonderful parts of visiting Manali. Possibly this is why so many tourists associate this location with spirituality. You may stroll through Manali's streets and taste local delicacies.
18. Visit Van Vihar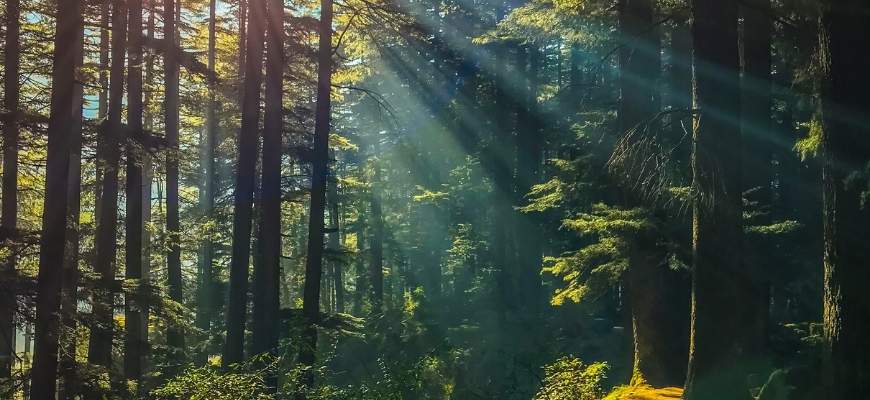 Van Vihar, located in front of the Tibetan market on Mall Road, is a well-known destination in Manali. It is among the most popular sites to go boating around Manali. Nature and bird enthusiasts will like the Van Vihar in Manali.
This spectacular garden is a well-known and popular attraction for both children and adults. In the evening, you can see a spectacular sunset.
19. Rock Climbing and Rappeling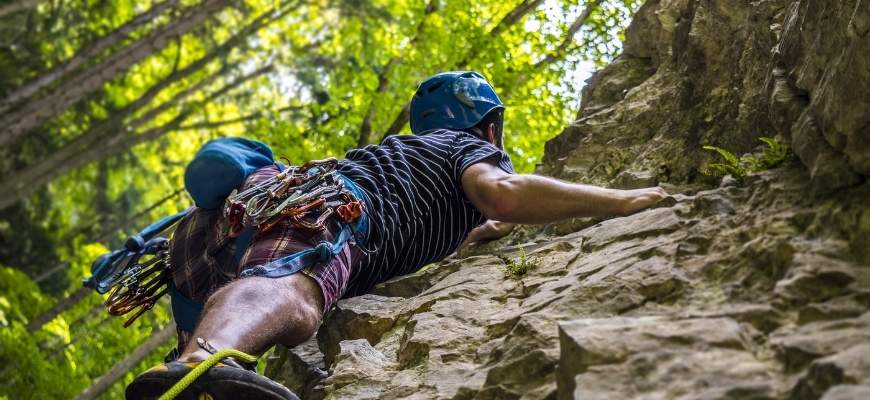 Manali is one of the top rock climbing and rappelling destinations in the world. In Manali, you can participate in both activities while you are always being supervised by professionals. The rock face that you can climb and rappel down is just close to the Beas River, Solang valley, and other places in Manali. It's one of Manali's most popular and exciting adventure activities.
20. Visit Bhrigu Lake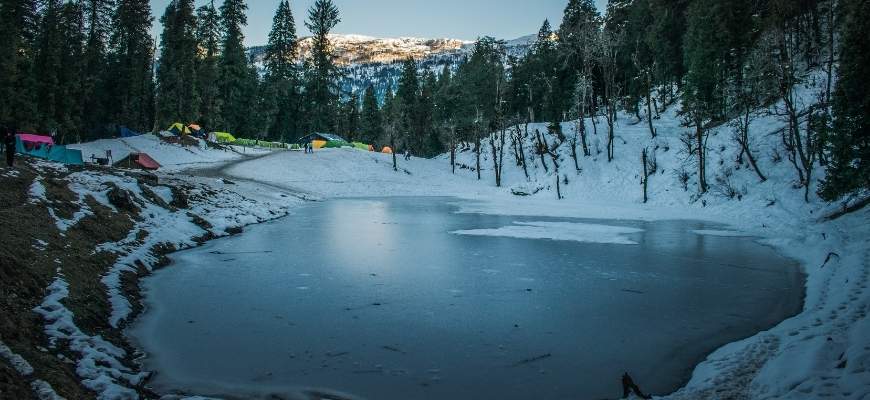 Bhrigu Lake, popularly known as the 'Pool of the Gods,' is a beautiful lake at an elevation of 4240 meters. The Bhrigu Lake Trek is one of the top Manali trekking sites and a must-see on a Manali vacation.
While trekking to Bhrigu Lake, campers can set up a camp beside the lake and spend time with family and friends. The location offers beautiful blue skies for the majority of the tourist season. For campers and night gazers, the night sky is a particular treat.
Apart from these activities, there are several other places that you can visit in Manali. You can also experience activities like river crossing, bungee jumping, ropeway ride, and so on in Manali. Visiting Manali can be a lifetime memorable experience for you.