Top 5 Dangerous Roads of India
India's Top 5 Dangerous Roads
Would you like to travel on an unusual road? A road is full of obstacles and deadly routes. Sounds hazardous, but also fascinating. Certain roads in India are too terrible to travel on. However, if you are a rider, these routes will entice you to ride on them. The zig-zag and challenging roads will provide you with an unforgettable travel experience.
Let us inform you about some of India's most hazardous highways. Here are the top 5 Dangerous roads in India
Three-level Zig-Zag Road

Zoji La Pass

Rohtang Pass

Kishtwar Kailash Pass

Khardung La Pass
Let us talk about each road one by one in detail.
Three-level Zig-Zag Road, Sikkim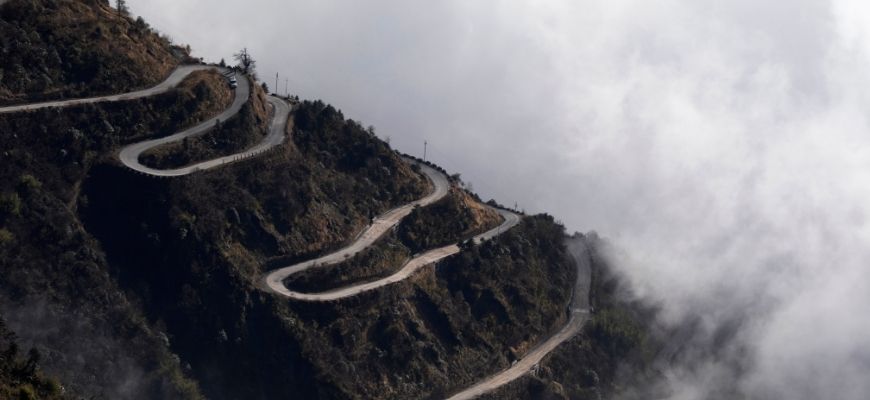 It is located in Zuluk, a small town in Sikkim, and is known as one of the world's most dizzying roads. This route winds its way across three levels of a Himalayan valley in Sikkim. This is one of the most famous hair pinned roads with 100 hairpin turns in just 30 km.
The route may take you to Thambi point, which is at an elevation of 3.413 meters (11,200 feet). The Thambi point offers a spectacular sunrise viewpoint. You may also get a great view of the Three Level Zigzag Roads from this strategic point.
A three-level off-road adventure zone with daring bike rides is quite the adventure. During winters the road is covered with snow, which makes it a breathtaking scenery view. The beauty of the road in the winter is just unexplainable and mesmerizing.
This isn't a road you can just drive down anytime you want. To visit this road, you need special permission. People who are prone to motion sickness or nausea should avoid driving on such a route. This route, on the other hand, is wonderful for bikers.
Zoji La Pass, Ladakh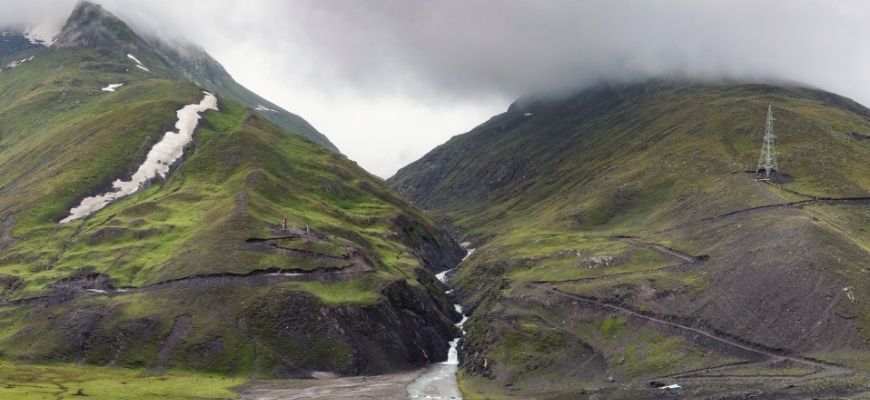 The Zoji La is one of the most deadly mountain passes in the world. The route is unusually short in width and with a rocky surface. This makes it difficult for people to cross big trucks. Zoji La is a high mountain pass that rises to 3.528 meters (11,575 feet) above sea level.
This mountain pass is located in India's Ladakh region, in the Kargil district. The pass is a connecting point between Amid Lake and Srinagar. The length of the road is 25.8-kilometer and 9 km away from Sonamarg.
The pass is popular with professional mountaineers and bikers. This pass receives the most snowfall during the winter months. Hence, it remains closed to traffic for around six months of the year. Zoji La Pass is also dangerous due to the regular landslides.
Though the mountain scenery around the road is stunning, you must exercise extreme caution when driving. It is one of the most beautiful regions in the country since it is located between Ladakh and the Kashmir Valley.
Rohtang Pass, Himachal Pradesh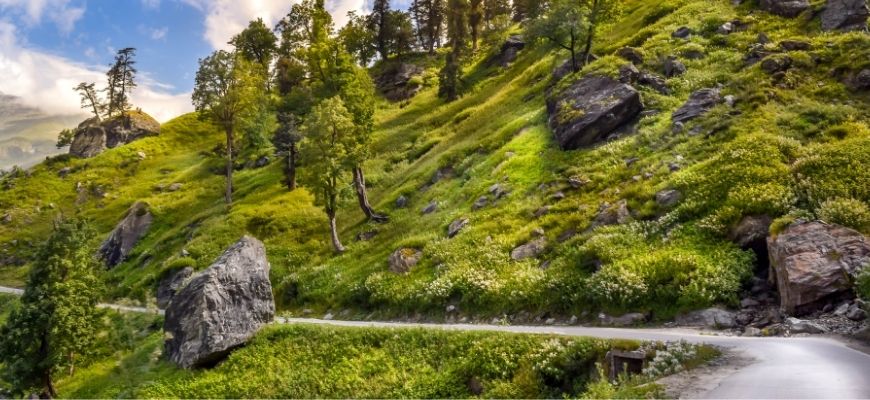 The pass is located in the eastern Pir Panjal Range of the Himalayas, at an elevation of 13,054 feet above sea level. It connects the Kullu valley to the Lahaul and Spiti valleys, allowing access to Leh. Rohtang is derived from the Persian phrase Ruh+Tang, which means "a heap of dead bodies."
This crossing has been given this name due to many deaths because of disastrous landslides. From May through November, the pass is available.
Due to severe snow, the route has been closed for five months. It's also vulnerable to severe winds, deep cuts, landslides, and other hazards. Every year, road crew personnel have a tough time digging the road out.
Since the road is buried beneath many layers of snow. Travelers must use GPS to locate the road and repair it. Rohtang Pass is known for its beautiful valley scenery and several hidden waterfalls. Rohtang Pass is a must-see on every Kullu-Manali tour.
Kishtwar Kailash Road, Jammu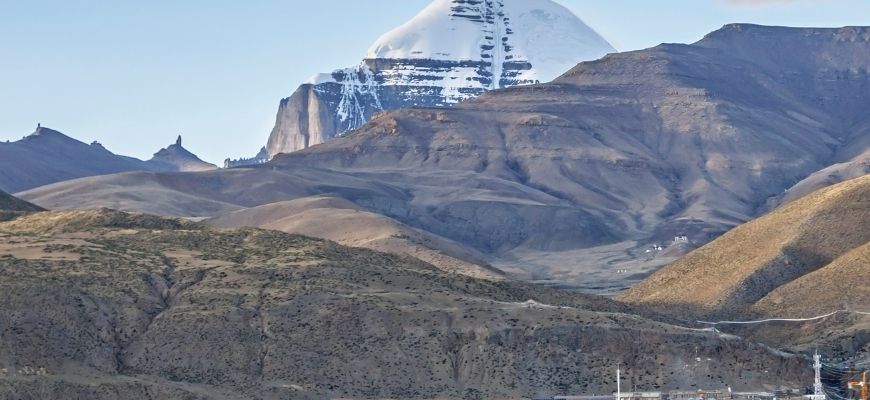 The Kishtwar Kailash Road is located in a remote part of the Indian Valley. It is one of India's most deadly areas. The journey is 114 kilometers long and includes a terrifying high mountain path.
It is situated at the easternmost point of the Jammu region's Kishtwar District. The journey is difficult, and a single blink of the eye might send you to your grave.
The road is cut into the side of a cliff and has a surface composed of gravel, stones, and sand. The Kishtwar Kailash road serves as the main entrance to Kishtwar Kailash's basecamp. Carry a medical kit containing nausea and other medications for a high-altitude illness.
Khardung La Pass, Ladakh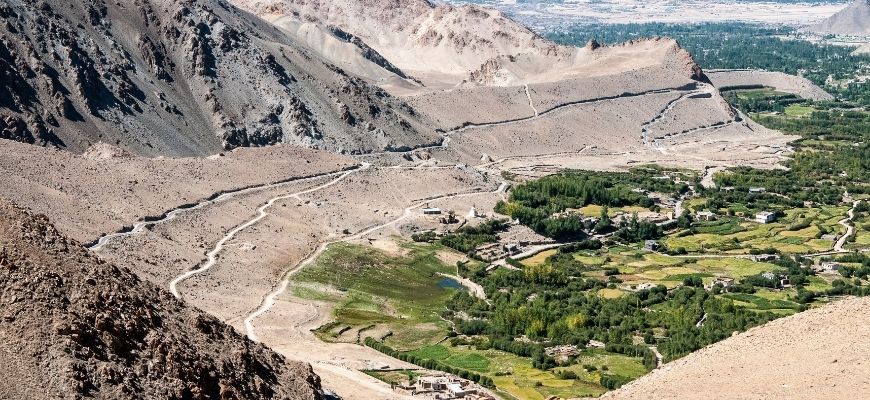 It is located in the Leh district and is 5,359 meters above sea level (18,379 ft). The pass is one of the world's highest motorable highways. This is a dream place for any biker with the most scenic surroundings. The Khardung La pass connects Leh with Kashgar in Central Asia and is located on a key route.
The pass was constructed in 1976 and opened to travel in 1988. Because it is used to transport commodities to the Siachen Glacier, it is a crucial location.
The Khardung La pass is also considered one of India's most treacherous highways. It's because of the enormous height, road accidents, steepness, and frequency of landslides. The best time to visit Khardung La pass is between May and August. The temperature can drop to -40 degrees in the winter and rise to 20 degrees in the summer.
If the proper precautions are not followed, Khardung La can be deadly. You must take precautions and carry all required items. If you have motion sickness or a fear of heights, you should avoid traveling.
These are some deadly but amazing roads for traveling. If you have a passion for traveling and want to explore more, then you must visit these roads. These roads will give you an exotic exposure to natural beauty. Do you ever try to ride on these roads? If yes, then take the necessary precautions and enjoy your ride.