Best Places to Visit for a Weekend Getaway from Bangalore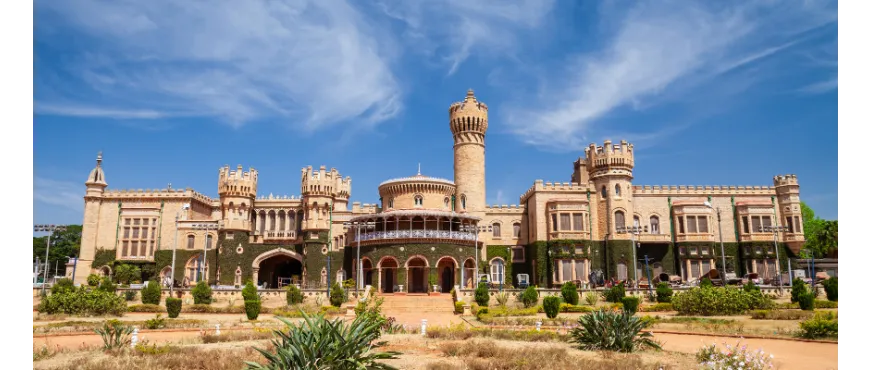 Best Places to Visit for a Weekend Getaway from Bangalore
World-class infrastructure, rapid growth and MNCs have long been hallmarks of Bangalore. The Silicon Valley of India has nothing normal with it. The lifestyle of the people there is so hectic and stressful that they don't even get time to hang out with their near and dear ones.
But another identity of the country's IT capital also goes along with it. It's the hot weather here, the dust, the traffic, and the noise. For council goers and professionals, bars and cafes surely provide some relief.
Rent a wide range of bikes hourly, daily, weekly or monthly. Unlike others, we offer you the bike for a full 24 hours on our daily bike rental plans, where you can keep our rental motorcycles for 24 hrs if rented for a day. Why pay higher when you can bike rental in bangalore at really low prices?
But after some time, their leftover time also starts coming down. In such a situation. What else can be done to keep yourself happy? We bring you some of the best hill stations near Bangalore, where you can spend your weekends in peace.
1. Savandurga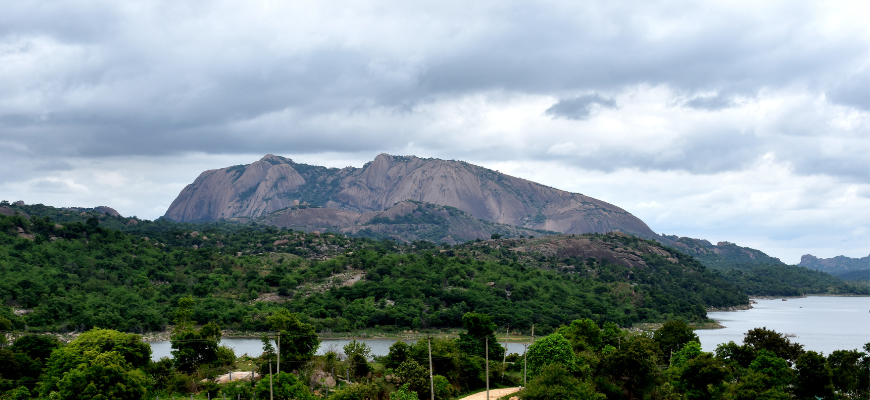 Savandurga is also a great tourist destination. This place is considered to be one of the largest single gemstone conformations in the total of Asia. It is situated at an altitude of about 4025 feet above sea level. It is considered to be one of the largest monoliths in the world.
It is popular among trekkers as it offers them a short yet exciting trek. You can enjoy a beautiful pond, camping and rock climbing, etc. There is also an option of touring at night.
Climbing and adventure lovers come here from all over the world. It is located 51 kilometers away from Bangalore.
2. Ramanagara
Ramanagara Is a beautiful place. The place is also surrounded by seven majestic slopes Shivaramagiri, Yetirajagiri, Somagiri, Krishnagiri, Revanna, Siddheshwar Hill, Jala Siddheshwar Hill and Sidilakallu Hill.
Ramanagara is also known as Silk City because of its silk and cocoon industry. If you are fond of watching birds, then this place is perfect for you. Be sure to bring your camera to photograph birds such as the Indian and Egyptian vultures.
Ramanagra might look familiar to you, even if you are visiting it for the first time, as the blockbuster movie Sholay was shot here. It is located 56 kilometers away from Bangalore.
3. Anthargange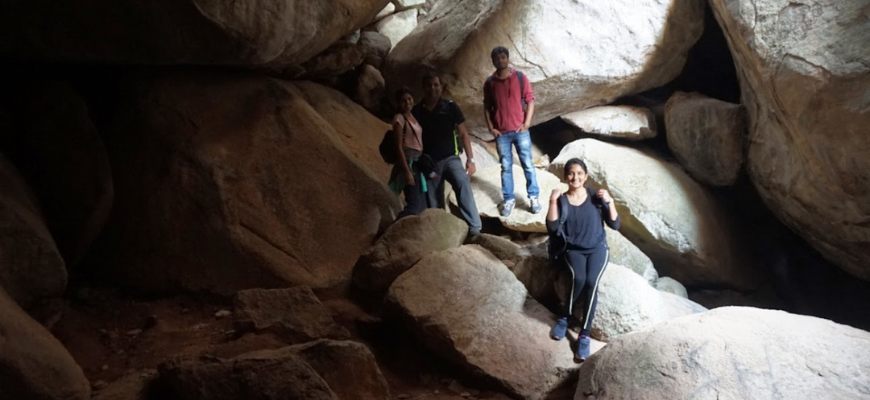 Another hiking spot near Bangalore, Anthragange, is known for its freshwater springs that flow throughout the year. Come here for a walk and enjoy the refreshing, cool water, and also experience spending the night in a cave. It is located 62 km away from Bangalore.
4. Makalidurga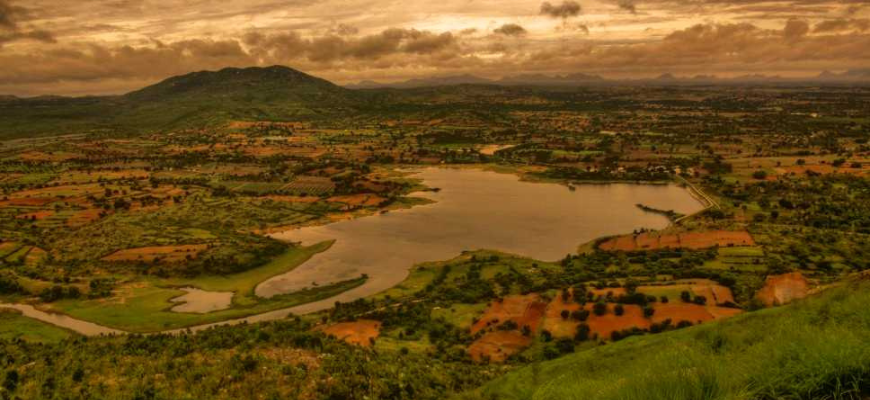 Makalidurga is a beautiful destination for nature lovers and adventure seekers. The place is girdled by a high blend of hilly terrain, stronghold, trails, timber and wildlife and is one of the stylish places to visit around Bangalore.
This place is so peaceful that the visiting tourist falls in love with this place very much. Hiking spots are for those who wish to relive their childhood. You walk along a train track and pass through a meadow.
There is a pond at the foot of the hill where you can relieve your tiredness after trekking. It is located 62 km away from Bangalore.
5. Nandi hills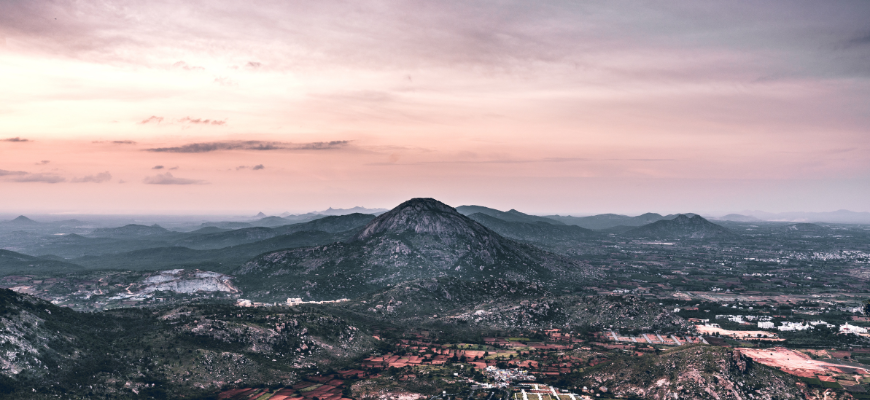 It is one of the best Hill stations near Bangalore for a short trip. It has beautiful views, greenery, and forts from the Maratha era. You can go on a mountain biking tour or go paragliding, camping and adventure sports if you are more adventurous. It is located 62 km away from Bangalore.
This is an ideal location that is only two hours' drive from the city of Bangalore. So just take your car or avail for bus facility to reach Nandi Hills. Nandi Hills is a famous budget-friendly place to visit from Bangalore.
6. Narayan Giri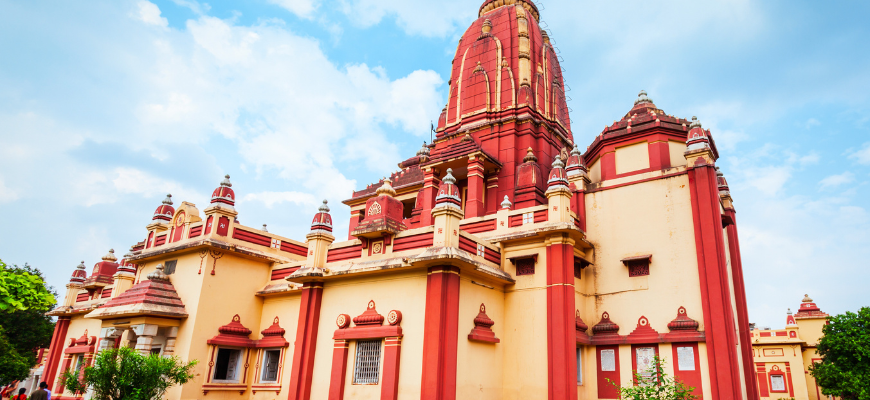 People come to this hill at the height of about 3800 feet in Jalmangala village to visit the temple and to see the ruins of the old Fort on its top. Big boulders on the way make the journey very exciting. It is located 67 km away from Bangalore.
7. Rangaswamy betta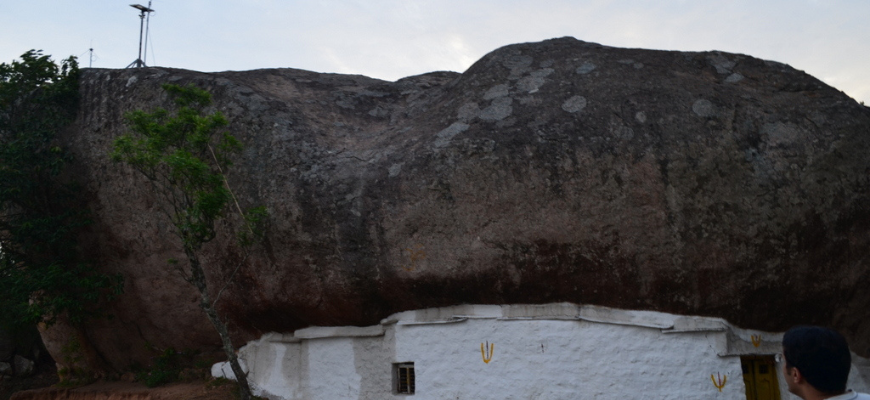 Are you a new trekker? Then again, this is the place to start due to the easy trek. This is a flawless place for such people. Touring at night is also a great option.
But the brightness and greenery around are best seen in daylight. If you are lucky, you might even spot some elephants along the way. It is located 78 km away from Bangalore.
8. Kabbaldurga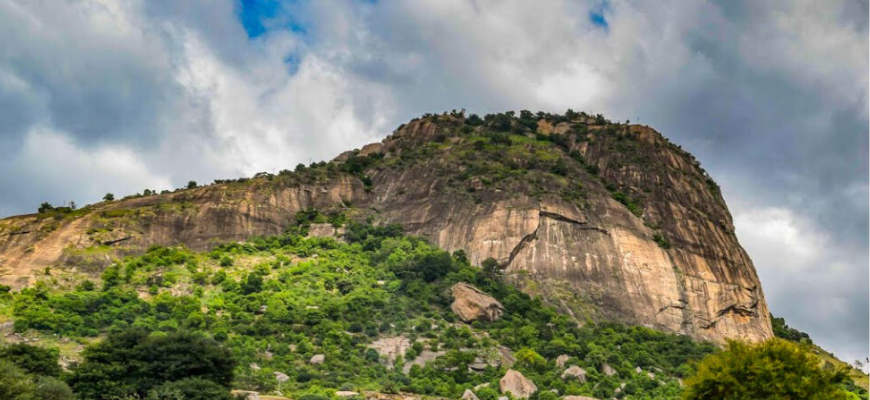 If you are ready to do a little tough trek, then this place is perfect. If you want a little more adventure, then go for trekking at night. Here you can also find the fun of camping and a chance to have a laugh around the bonfire. It is located 85 km away from Bangalore.
9. Madhugiri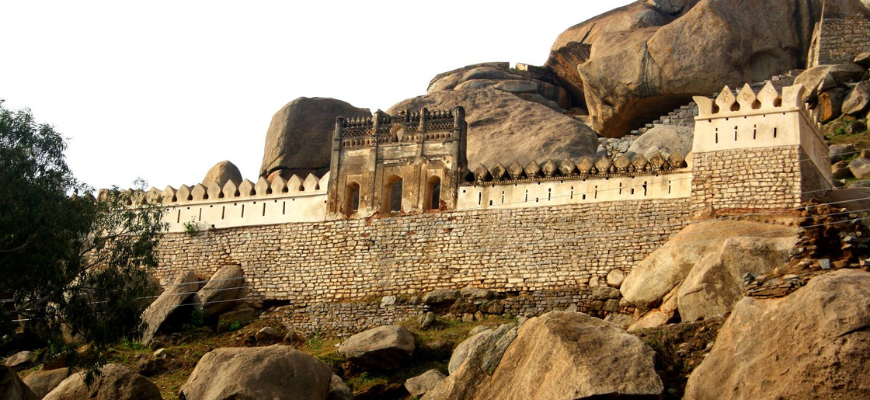 This stronghold erected by Hyder Ali is relatively notorious. Here during the day, you can enjoy trekking amidst the greenery. And in the evening, you can enjoy the beauty of Fort bathed in Moonlight. It is located 100 kilometers away from Bangalore.
10. Kuntibetta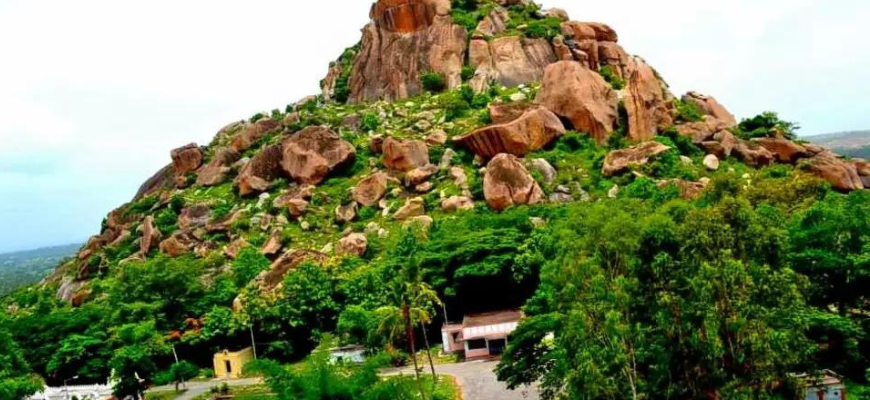 Another popular trekking spot Kuntibetta is believed to be the place where Bhima killed Bakasura. By reaching its top, you can see a beautiful scene of the twinkling lights in the houses below. If you're an adventure lover at heart and don't mind some adventurous activities on the weekend, then you should definitely visit this place, which is around 128 kilometers away from Bangalore.
There is an interesting trek that is arranged from Pandavapura Town to Kuntibetta, which is at an altitude of 2882 metres. Apart from rappelling and camping, it also offers kayaking facilities. You can enjoy a starry night under the stars and have a joyful weekend.
11. Mysore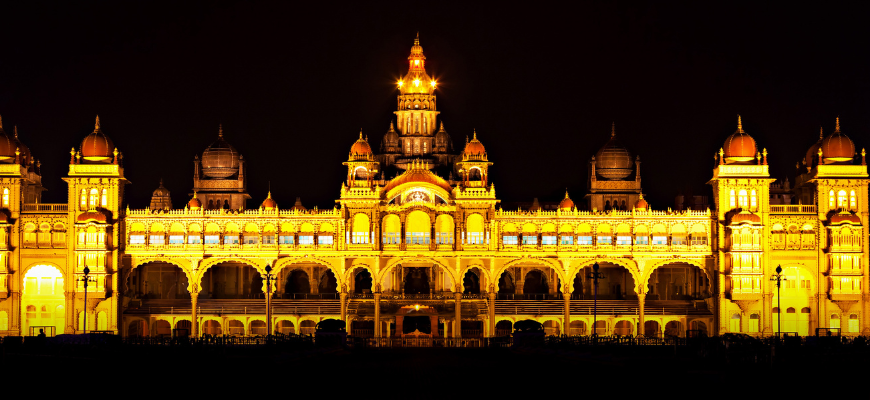 Mysore is one of the most famous tourist destinations in South India, originally known as Mysore. It is the largest district of Karnataka. The megacity's Grand Royal Heritage, as well as structures and monuments, are respected across the country.
The Mysore Palace here comes in the list of World Heritage, which every tourist must visit. Mysore is also a growing centre for the protection of fine-quality incense, silk and sandalwood. The city of Palaces has many places located in the city.
The main palace of Mysore is Ambavilas Palace, which is one of the major attractions of the region and is recognised for its beautiful monuments. It is situated 143 km away from Bangalore.
Bikes for Rent in Bangalore
Cars for Rent in Bangalore
Bike Rentals in Other Cities
Self-Drive Car Rentals in Cities
Rent Bicycles and MTBs in Cities