12 Amazing Things to Do in Guwahati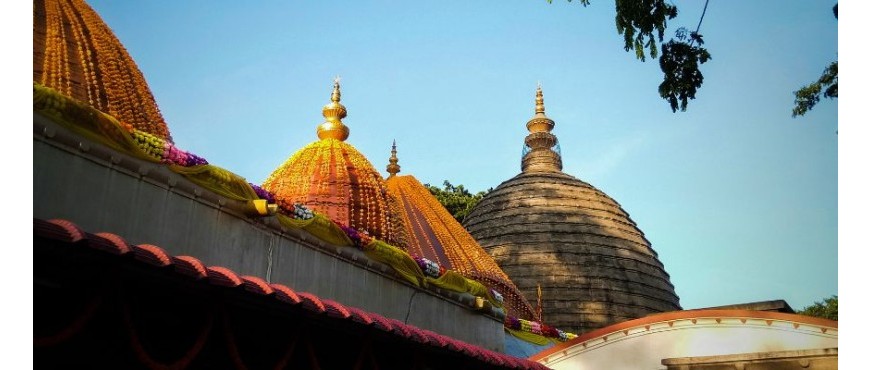 Twelve Amazing Things to Do in Guwahati
One of the top tourist destinations in northeastern India is Guwahati. In this attractive city, traversed by the mighty Brahmaputra River and surrounded by an abundance of natural beauty, there are also many other things to do. This city also has a magnificent waterscape and a more natural environment. And the street food in this city is legendary.
Let's now come and visit Guwahati city.
1. Enjoy the Cruise tour in the Brahmaputra River
Brahmaputra River is one of the best places to come and enjoy a Cruise tour in Guwahati. While going, you can enjoy beautiful views and love the breeze of the water drops. You can also relish the sunrise and sunset and click pictures with that view.
The unique thing about this tour is there is live music on the Cruise, so that you can dance and enjoy it there.
Timings of this river are from 12:30 pm to 2:30 pm for the Lunch Cruise, 4:30 to 5:30 pm for Sunset Cruise, and 8:00 pm for Dinner Cruise.
This Cruise will be one of the best experiences you can feel in Guwahati. So, remember to enjoy the Cruise tour.
2. Explore Regional Science Center
This location is for those visitors who enjoy learning about scientific methodology and its logic. Regional Science Center has many unique models on display, and the experiments shown here will impress you.
The centre's vibrant science park, prehistoric park, 3D science movies, and science shows are must-see attractions there. Mirror Magic, sound effects, Fun Science, Butterfly Park, and Children's Corner are among the indoor and outdoor exhibits that draw the attention of a large number of students as well as visitors.
The best time to visit this centre is between 10:00 am to 5:00 pm. Their 3D shows are also on; you can watch them at 11:30 am, 12:30 pm, 2:30 pm, 3:30 pm, and 4:30 pm. This centre charges Rs 25 for Indians, Rs 50 for foreigners, Rs 20 for Planetarium, Rs 25 for 3D Film Show, and Rs 10 for Super Cold Show.
All of these shows are must-sees. You can enjoy all of them.
3. Enjoy the incredible show at Guwahati Planetarium
Guwahati Planetarium is a fascinating and enjoyable place to visit. It draws most visitors and is quite intriguing, especially for children. It is an astronomical research and science centre where you can explore the planet's history and learn everything about it.
Guwahati Planetarium tickets are only Rs 30. And this planetarium is open from 11:00 am to 4:00 pm, Monday through Saturday. This show is scheduled for every two hours and is held in two languages: Assamese and English. Performances at 12:00 pm and 4:00 pm for the English show.
This planetarium is from the best places to visit in Guwahati if you love to learn about the planet.
4. Enjoy the artwork in Shrimanta Shankardeva Kalakshetra
This location is ideal for those who enjoy the arts. You can see various types of art and their visions here.
The outside view of this location is stunning, as water and greenery surround it. You can click many pictures here with the scenery and statue situated there. The primary goal of this art space is to promote Assamese culture, art, and tradition.
You can walk through the garden and explore the grounds, including a museum, a library, an art gallery, and a children's park.
This art gallery is open from 10:00 am to 7:30 pm. And the entry fee for adults is Rs 30 and Rs 10 for children. In addition, the camera costs Rs 10, and the video camera costs Rs 100.
A visit to Srimanta Kalakshetra will be an unforgettable experience for you, and you should not miss it.
5. Have a visit to Umananda Temple
Umananda Temple is on Peacock Island, located on the Brahmaputra River. This tranquil place of worship is dedicated to and named after Lord Shiva. The name 'Umananda' is derived from two Hindi words: 'Uma,' another name for Lord Shiva's wife, and 'Ananda,' which means happiness.
We can go to this temple by boat or Cruise. So you can sit quietly and enjoy the view while feeling the water waves.
You can also visit the Tohargawri Temple, located outside this temple.
The entry fee for travelling is Rs 20. And this temple is open from 5:00 am to 6:00 pm.
6. Enjoy a bike ride on Saraighat Bridge
If you enjoy driving, you should try this. Guwahati's first rail-road bridge spans the Brahmaputra River.
You can rent a bike and explore the sights of Guwahati. This bike ride will be a memorable experience. There are also mini spots and local markets to explore.
If you enjoy exploring the city, this is the best thing you can do in Guwahati.
7. Visit Kamakhya Temple
This temple is one of the most significant in Hinduism, and its dome is of gold, which makes it particularly distinctive. Moreover, numerous mythical and historical tales are connected to this sanctuary.
The temple is exquisitely crafted, and the walls of the temple are covered in old buildings. This temple is devoted to Mother Goddess Kamakhya, a different manifestation of Goddess Parvati.
Visitors can visit this temple from 8:00 am to 1:00 pm and 2:30 pm to 5:00 pm.
8. Explore Assam State Museum
This museum, also known as the Assam Rajyik State Museum, is one of Guwahati's most significant and fascinating places. You can calmly tour this museum because of its serene and relaxing atmosphere. This museum exhibits the rich cultural values of both ancient and contemporary history.
Numerous sculptures and antiques are proving to be valuable. An antique Asami's house in the museum is a unique and must-see view.
The museum is open from 10:00 am to 5:00 pm. Additionally, this museum is closed on Mondays. So the best time to spend there is 2 to 3 hours. And the museum's entrance cost is only Rs 5.
9. Enjoy some time in Digholi Pukhuri Park
In Guwahati, this park is among the best and cleanest parks. A banner reads, "I LOVE GUWAHATI," where most people take photos. There is also a war museum that you can visit.
In this park, there is a lake. According to the pond's history, Bhagadatta explored a canal from the Brahmaputra River to build the structure. It is now a well-known tourist destination in the city where you can go boating and engage in other leisure activities. Within the lake complex, there is a kids' park as well.
The setting here is perfect for planning a family celebration where everyone can celebrate together in a lovely location with a beautiful view.
10. Visit Assam State Zoo
The Assam Stae Zoo is the biggest in northeast India, covering 175 hectares. Additionally, there are 113 species of birds, reptiles, and about 895 other animals. This location is ideal for those who love to learn about animals and bird species. You can view animals and birds you have never seen, like monkeys, giraffes, hornbills, vultures, and eagles.
There is a 50 rs entry fee. And you can visit this Zoo from 8:00 am to 5:30 pm. Here, you can also take pictures.
The best spot to spend time with friends and family is this Zoo.
11. Explore and shop at Fancy Bazar
The fancy bazaar, a large market where city locals gather for shopping, is one of Guwahati's most well-known markets. Faasi Bazar is another name for this Bazar.
Numerous jewellery, clothing, luggage, and other accessories are available here. Prices start at Rs 150 and go up from there. There are also food stands where you can taste a variety of high-quality food items.
This market is open from 10:00 am to 9:00 pm every week. There is no cost to enter this market.
Some spots near fancy Bazar that you can visit are Ugra Tara Temple, Purva Tirupati Shri Balaji temple, Navagraha Temple, Sri Surya Pahar, ISKCON Guwahati, and many more.
12. Pray at Temples of Hajo
The Temples of Hajo are a one-of-a-kind pilgrimage site in Guwahati. Because of the various pilgrimage sites on the multiple hills of Hajo, it is a meeting place for Buddhists, Hindus, and Muslims. This temple is entirely dedicated to Lord Shiva and is regarded as one of the oldest and most well-known temples in the Indian subcontinent.
This oldest temple was built in the 18th century during the reign of King Pramatta Singha. The Kedareswar Temple contains a massive Shivalinga made of stone. The renowned Ganesh temple is located at the foot of the Kedareswar Temple.
The massive ancient turtle in this temple is well-known in Guwahati. Furthermore, some Buddhists believe that this temple is where Buddha attained nirvana. The antiques of Gautama Buddha are said to be housed in the temple.
To reach the temple, visitors must ascend a flight of stairs. Worship hours are from 6:00 am to 9:00 pm.