Amazing Things to Do in Bhubaneswar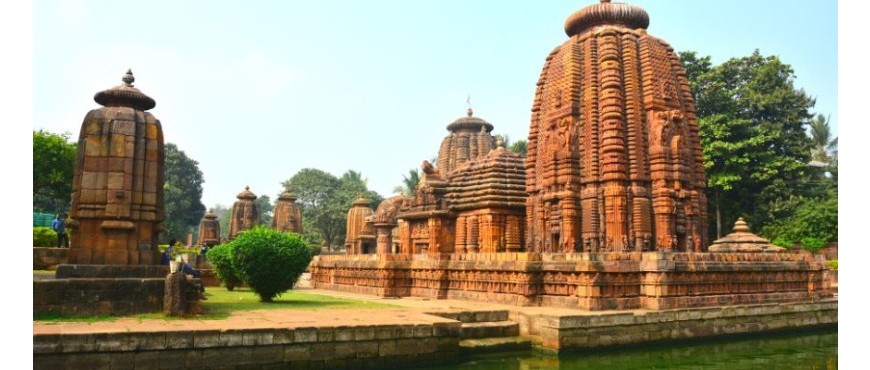 Eight Amazing Things to Do in Bhubaneswar
Odisha's largest and most important city is Bhubaneswar, which also serves as the state capital. It comes from the word "Tribhubaneswar," which means the Lord of the Three Worlds (Tribhuban), another name for Lord Shiva.
On the list of the world's most intelligent cities, Bhubaneswar came in the first place. In addition, it is one of the cleanest, calmest, most rapidly expanding, and considerably developed cities in the entire globe. Additionally, it has grown into a rapidly expanding business and trading centre in the state and eastern India.
Because there are more than one thousand temples in Bhubaneswar, the city is sometimes called the "Temple City".
Bhubaneswar is also widely regarded as one of the most popular tourist destinations in India, and its inhabitants are known for their enthusiasm for discovering new experiences.
So now explore the city "Bhubaneswar" and don't forget to do the following things when you visit here.
Have a visit at Dhauli Shanti Stupa
This Stupa is one of the most well-known landmarks in Bhubaneswar city. King Ashoka converted to Buddhism during the conflict. He established the Dhauligiri Shanti Stupa there at that location, which is notable for marking the conclusion of the Kalinga War, which is why this Stupa is so well-known.
The simple fact that the name comprises the Sanskrit word for "peace," "Shanti," demonstrates how important it is for individuals to establish and maintain peace within their own lives.
There is a statue associated with Buddhism and a temple dedicated to Lord Shiva where we can worship the gods. The environment is tranquil and full of lush vegetation. In addition, throughout your adventure, you come across various food items and other small things to buy.
This Stupa is a must-see for everyone who believes in Lord Buddha or appreciates detailed artworks or carvings, and there will undoubtedly be many visitors coming here.
When you go to the Dhauli Giri Hills in Bhubaneswar, you won't have to pay any money to get in. This location welcomes visitors from 6:00 am to 6:00 pm. However, to see the Light and Sound Show at this Stupa, you will need to pay 25 Rs.
Explore Udayagiri and Khandagiri Caves
The Udayagiri Caves and the Khandagiri Caves are examples of artificial caves that are significant to the Jain religion. Each of the caves of Udayagiri and Khandagiri represents a different aspect of Jain rock architecture, and Udayagiri contains Eighteen caves, while Khandagiri has fifteen caves. The Kalinga raja Charvel, the raja of Chedi Vansh, is credited with building these caves.
It's a must-visit if you're into photography and interested in learning about the history and culture of the city. This cave is stunning in its own right, constructed with care and attention to detail.
We can explore several caves, including Hathi Gumpha, Ganesh Gumpha, Rani Gumpha, Vyaghra Gumpha, Navamuni Gumpha, Barabhuji Gumpha, and Trusula Gumpha, amongst others. You can rent a Self Drive Car in Bhubaneswar and visit these places at your freedom.
There are no costs for visiting these caves. And this cave opens from 6:00 am to 6:00 pm.
Enjoy the calmness of Bindu Sagar
It is claimed that Lord Shiva created Bindu Sagar by gathering water for his bride, Goddess Parvati, from holy spots throughout India. Bindu Sagar is named after the Hindu river of the same name. The pilgrims believed bathing in the lake would wash away all sins.
You should go to this Sagar if you want to take some time out to relax and appreciate the natural surroundings. This Sagar is, without a doubt, one of the most lovely and tranquil spots in all Bhubaneswar.
We should come here in the evening to view the sunset and experience the chilly wind the most. Then, you can stop at the temple nestled in the middle of the lake to take in the enchanting views of the surrounding plants.
There is a temple known as "Ananta Vasudeva Mandir" in the east, "Mata Mohini Mandir" in the south, "Markendeswar Mandir" in the southeast, and "Uttareswar Mandir" in the north. All of these temples are Hindu places of worship. In addition, we have a fountain that serves as an excellent backdrop for photographs. In addition, there are night shows taking place, and the times that these take place each day are as follows: 6:30 pm to 6:45 pm and 7:00 pm to 8:00 pm.
Visit Lingaraj Temple
If you enjoy paying homage to the gods, then the Lingaraja Temple is the place for you to be. It is a Hindu temple built throughout the years and is devoted to the god Shiva. It is also one of the oldest and best temples in Bhubaneswar.
The red stones used in its construction add to the temple's aesthetic value and stand as a symbol of the Kalinga dynasty. Unlike other shiv lings, the height and width of this shiv ling are proportional to one another.
The structure of this temple is known as Deula, translating to "four major towers," as this Temple was built in the form of a pyramid.
1) The Viman is the location of the primary Shiv sanctuary.
2) Jagmohan is the place where pilgrims gather to pay their dues.
3) The Naata Mandir serves as the venue for the opening ceremony of the Lingraj fair.
4) The Bhog Mandap, which is used for the preparation of the Prasad
You can visit this temple between 6:00 am to 9:00 pm.
Browse the Bhubaneshwar Market
If you plan a trip to Bhubaneshwar, you should pick up some of the city's famous handicrafts while you are here.
Therefore, one of the well-known markets is called "Ekamra Haat," a constant market for handicrafts. There are more than fifty stores where crafters sell paintings, handloom textiles, stone statues, etc. Some of these businesses specialize in selling stone statues.
Sand art, Raghurajpur woodcraft, Danthal Saora Gond Craft and Palm Leaf paintings are just a few of the well-known wares that can be purchased in this city. Other notable goods are Tasar Patta, Coir craft, woodcraft, and Raghurajpur woodcraft.
We also have Station Square, Soumy Handicraft, and Market Building available for shopping purposes in addition to Ekamra Haat.
Bhubaneshwar is also well known for its silver work, particularly the Tarakasi silver filigree crafted in Cuttack. If you love wearing silver jewellery, you should look around the silver emporiums close to the Bhubaneswar Railway Station.
Enjoy the famous dishes of Bhubaneswar City
This state is well-known for the mouthwatering cuisine that it provides. This city prefers less greasy and spicy food than is typical throughout India, yet it is excellent.
The most well-known eatery serving Odia cuisine in the city is called Dalma. The restaurant got its name from the state dish of dal with veggies. In addition, this city is known for its exceptional seafood.
Rice is the most critical crop in Bhuneshwar city. Hence it is used in the majority of the dishes that are served here.
Dishes consisting of fish, crabs, lambs, and chicken are trendy in this region because most people do not stick to a vegetarian diet.
Machha Ghanta, Chingudi Ghanta, Pakhal Vata, Saga, Badi Chura, and Dahi vada are some of the other Bhubaneswar specialities you shouldn't leave the city without trying.
Visit Regional Science Park
This park features a science department where children can explore a great deal of scientific information, one of its defining characteristics.
This park is consistently ranked as one of the most incredible parks in this city. You can investigate many different scientific projects to learn more about them and how you might put them to use.
From April to September, the hours for visitors are 7:30 am to 5:30 pm. The hours are 8:00 am to 5:00 pm from October through March. On Mondays, this park is closed to visitors. The cost of admittance is only 50 Rs.
Take a Tour of Nandankanan Zoo
You must go here if you have a soft spot in your heart for animals. Nandankanan Zoological Park confines a total land area of four hundred hectares and is the first zoo to join the World Association of Zoos and Aquariums.
There are over eighty-one different kinds of birds, sixty-seven different kinds of mammals, eighteen different kinds of reptiles, and several different kinds of botanical gardens. In addition, we may come across white tigers, black panthers, and many kinds of mammals, birds, and reptiles here.
The opening hours are as follows: 7:30 am to 5.30 pm from April to September; from October to March, the hours of opening are from 8:00 am to 5:00 pm. On Mondays, it is closed, and the entry charge for Indians is fifty rupees.
Therefore, here are some places in Bhubaneshwar that you must visit. To ensure that your journey to this location is one of the most memorable of your life, visit the sites indicated above on your next trip.