Best Bikes for Leh Ladakh Road Trip in 2023 (With Photos)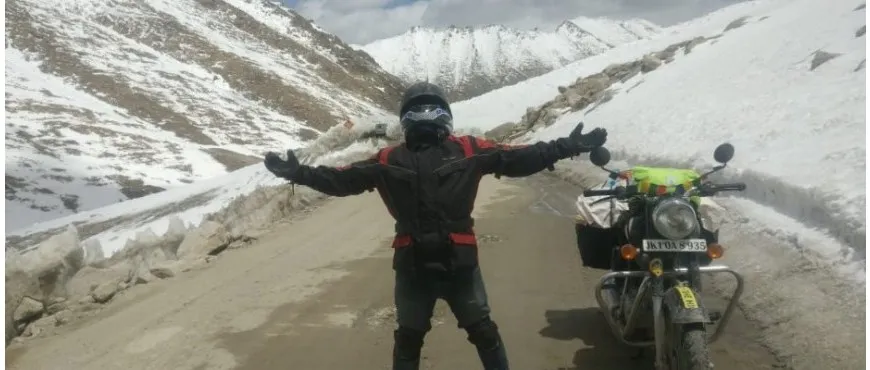 Best Bikes for Leh Ladakh Road Trip in 2023
Since you are reading this blog post, we can assume that there is Leh Ladakh Bike Trip in your mind and you are in the preparation phase. Selecting the suitable bike in the Ladakh bike trip is very important as a small mistake on Ladakh Trip may very dangerously cause you to land in trouble. No one shall like to stand stranded at the world's highest passes and secluded terrain just because of the wrong selection of the bike. Being on a positive note, here are the Best Bikes for Leh Ladakh Trip. In our survey, we just have included the bikes under or equal to 500 CC. Our choice is based on the following factors-
1.Off-Road Capabilities
Since the Leh Ladakh bike trip is more of off-roading, where a rider mostly rides over the hilly terrain, water streams and bad or no road conditions, the Off-Road capability or the better ground clearance of the bike has been the No 1 Factor of a biker's choice. We have given this feature due emphasis on our countdown.
2. Engine Power and Efficiency
Leh Ladakh Tour demands power from the Man and Machine both. So the next most important factor we have considered the engine power at most efficient fuel churn rates. So a motorcycle with high engine power has been ranked higher than the lower power counterparts.
3. Handling and Maneuverability
Sometimes, an 80 mile of bike trip may consume your whole day which may be sometimes as hectic as 10 hrs of the continuous ride. We want our bike to have a better handling capability, shorter turning radius, and easier controls.
4. Reliability
No other attributes are of any worth if the only friend of you (Your Bike) is not reliable. We have given due emphasis to this attribute where we have checked the general breakdown frequency of the bike over the given period of time, the ability of the bike to perform even after the recommended service intervals and ease of DIY procedures. The Do It Yourself includes managing minor breakdowns like changing brake/ clutch cables or doing small tune-ups by the operator itself.
5. Fuel Tank Capability
How far your bike can go without refueling on the way? You must think this while preparing for the Ladakh bike trip as you shall find that Tandi is the last filling station when you are on Leh Ladakh Bike Trip from Manali origin. Most of the bikes have fuel tanks insufficient to cover the entire ride upto Leh area as you shall get the fuel only in Leh after the Tandi petrol pump.
Generally, the full tank of fuel is only sufficient to cover 70% of this ride and bikers used to carry 2 cans for fuel from Manali itself.
So here are the best bikes for Leh Ladakh Road Trip
1. RE Himalayan BS4 & Variants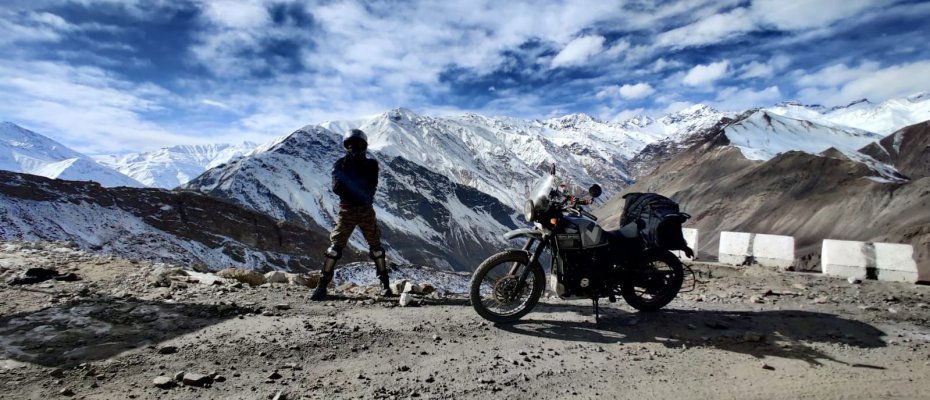 Himalayan from Royal Enfield is the top choice of riders nowadays. The Himalayan has been designed especially for Off-Road terrain and we all know that Ladakh is mostly Off Roads. The 411 CC engine comes with an Electronic Fuel Injection system which generates a power output of 24.5 bhp at 6500 rpm which is sufficient to cross at the ascends and tough roads in Ladakh Trip. The fuel tank of Himalayan can carry almost 15 liters of fuel and the mileage is approx 25 to 27 kmpl in Leh Ladakh.
2. Hero Xpulse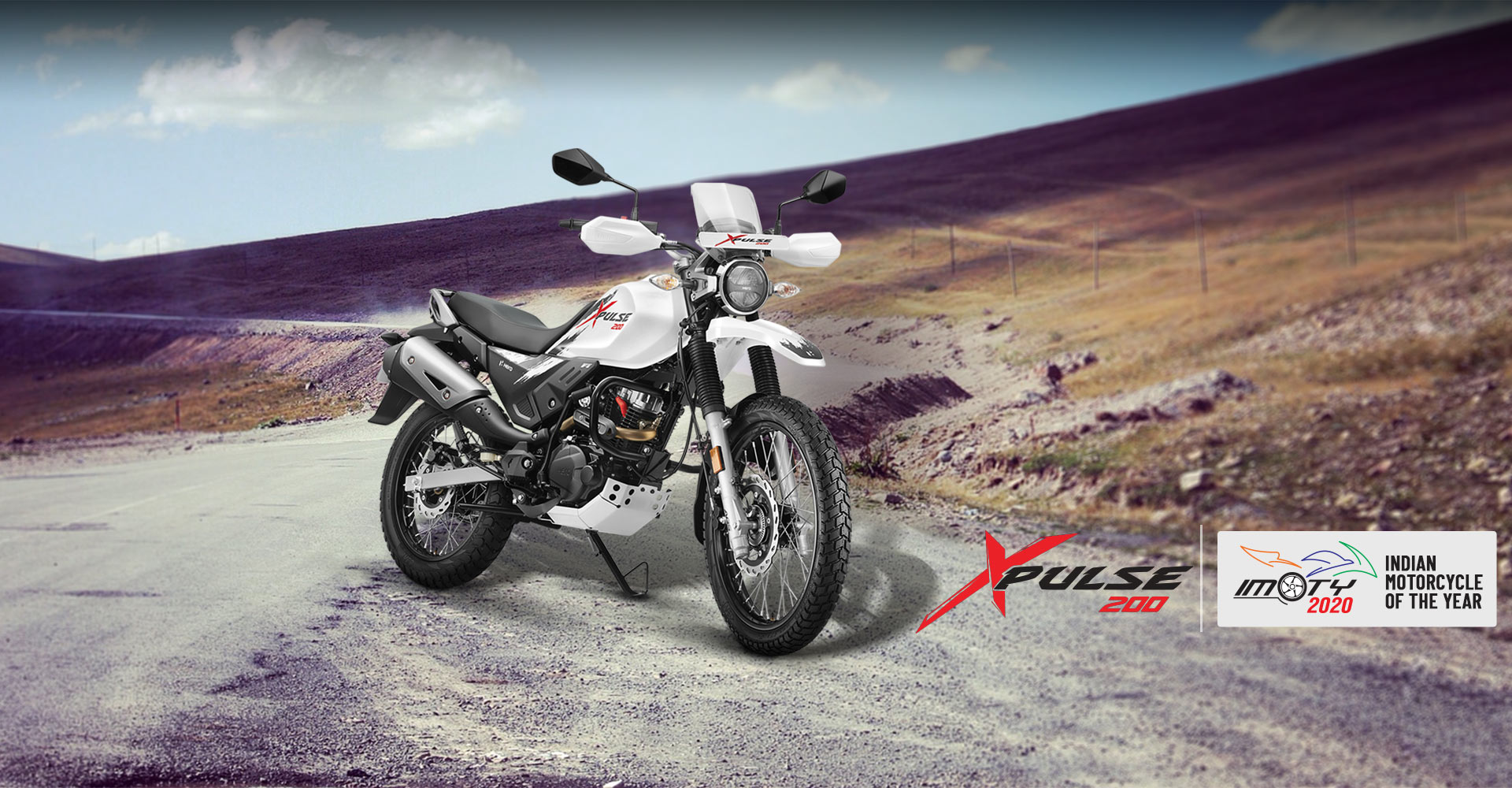 (Image Source - HeroMotocorp)
Hero Xpulse is also an Off-Road bike with the 200 CC FI engine installed to give you sufficient power during your road trip to Leh Ladakh. The bike has Spoke wheels as all other Off-Road bikes have. The LED headlamps on this bike make it easy to ride in the dark. You can also connect your Smartphone with the bike for easy sync and navigation.
3. Bullet 500/ 350 CC
Bullet 500CC is the most loved and oldest running motorcycles of long rides. The bullet 500CC has a single-cylinder air-cooled 499CC engine which produces 26.5bhp power at 5100rpm. This bullet comes with both front and rear disc brakes of 280mm. The top speed is 110 kmph. It has a fuel capacity of 13.5ltrs and provides the mileage of 30kmpl. The DIY is easy and you shall get ample spare parts and mechanic on the route.
4. Thunderbird 500/ 350 CC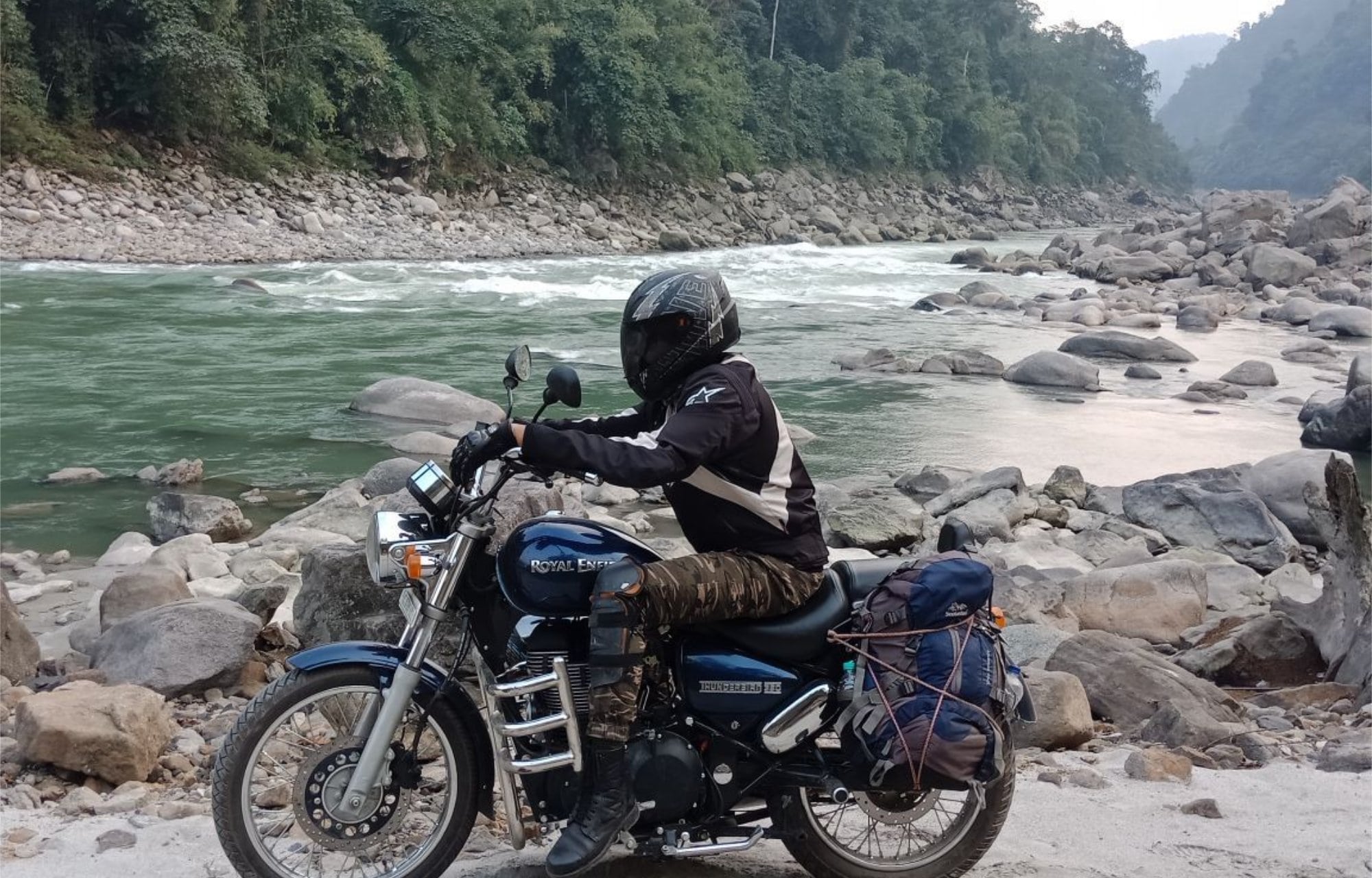 The best thing about Thunderbird is its seating posture and a bigger fuel tank. The 500 CC bike can easily cross any terrain without a bit of effort whereas 350 CC is also too good for Ladakh. The 20-liter fuel tank of Thunderbird is enough to cover long rides without having to carry additional fuel in cans. The 5 speed FI engine of Thunderbird generates 27.5 PS power at 5250 rpm. Also it has Spoke wheels which is good keeping in view the tough off-roads of Ladakh route.
Cons: The bike has the usual vibrations RE is known for.
5. Bajaj Dominar 400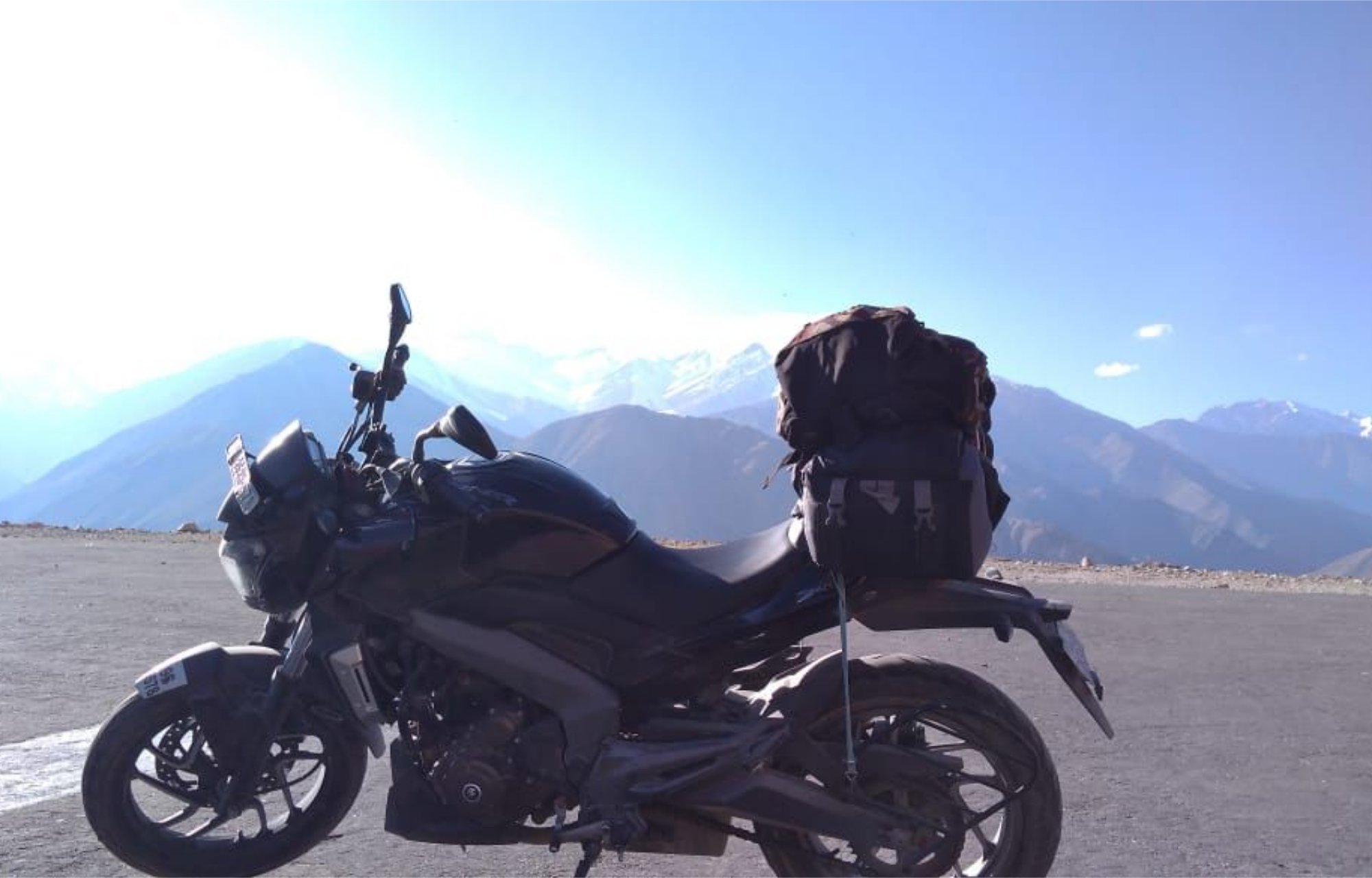 Dominar is a cruiser sports bike from Bajaj. Yes, the Cruiser Sports bike. The bike is designed for long rides while Bajaj has kept its sports functionalities intact. Dominar has a 373 CC engine which can produce a 40 PS of power at 8650 rpm. The fuel tank is of 13 liters capacity and the bike may give you a mileage of 20 – 22 kmpl in Ladakh ascends. The bike is fitted with LED lamps which make is a dominant bike for night driving. The bike is popular for Ladakh Trips and we have seen many riders covering Leh Ladakh on Dominar.
Cons: You may feel difficulty in getting a local mechanic for Dominar in case of any fault or breakdown. Also, DIY on Dominar is very limited.
6. Avenger Cruise/ Street 220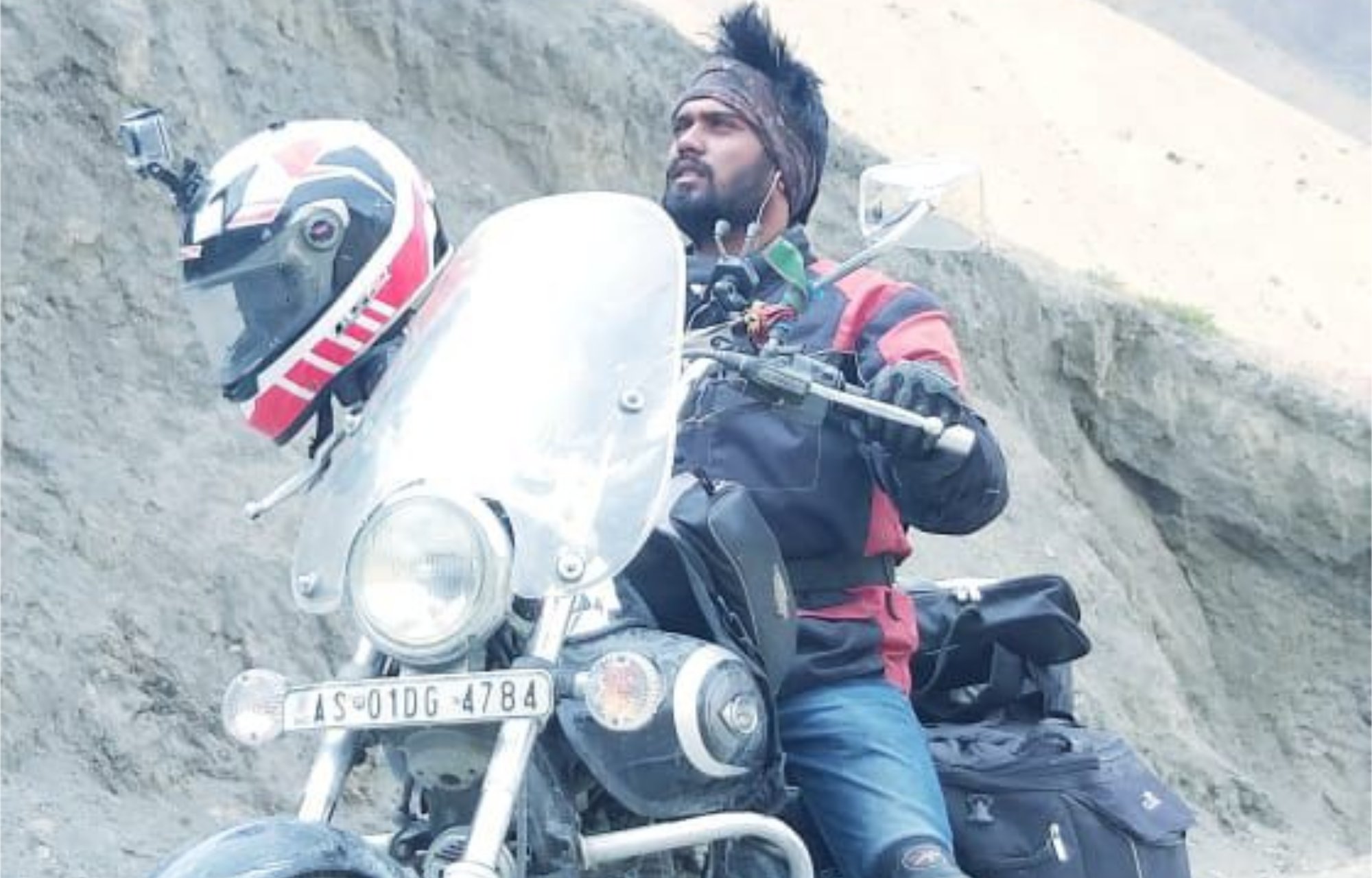 Our next choice is Bajaj Avenger 220 and the variant. Avenger offers the most comfortable riding posture for long bike trips. The 220 CC oil-cooled carbureted engine provides 18.76 bhp power at 8400 rpm. The bike has 13 liters of fuel carrying capacity and usually gives 35 kmpl of mileage on the Ladakh region. You can rent this bike in Manali at a cheaper price than others and its one of the most popular bikes among Leh Ladakh bikers.
Cons: Its 220 CC engine sometimes struggle on steep ascends.
7. Classic 500/ 350 CC
Who doesn't know RE Classic for its popular Thud Thud sound? Bikers often go crazy for this. Classic 500 is powerful enough to let you ascend the high passes without any effort. The bike gives 20 – 25 kmpl of mileage on Leh Ladakh and is the most rented bike in Manali for Leh Ladakh. Although Classic 500 has more power and is recommended for Ladakh Trip, Classic 350 is also as good and can be considered for your bike trip. The fuel tank capacity of the bike is 13.5 liters and you shall need to carry additional fuel in cans, especially when you leave Tandi on Manali to Leh highway.
8. KTM RC 390
KTM RC 390 is a very good bike from the sports segment and having it's higher 373.2 cc liquid-cooled, FI engine, it is one of the most suitable bikes to cover Ladakh. The fuel tank capacity of the bike is 10 liters and it should give you a mileage of 18 to 22 kmpl on Ladakh terrain. The bike has LED headlamps which make it a perfect choice for night driving. The bike also has very good handling, which helps bikers ride over water crossings.