How to Plan a road trip across cities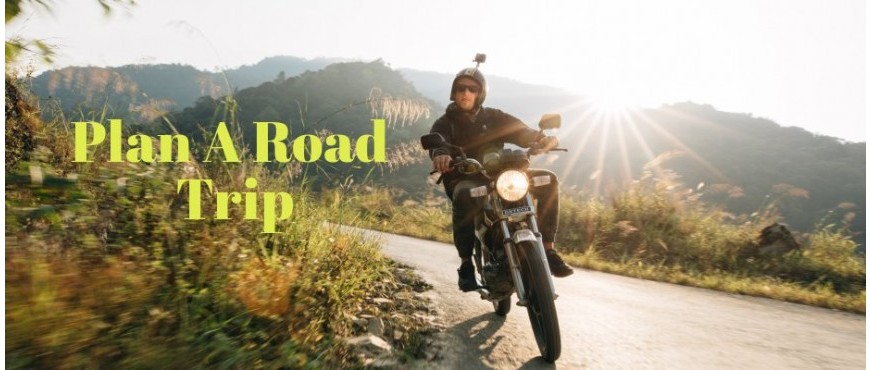 Road tripping across cities is an ultimate experience, and if you hire a bike then it's more than you have dreamed of. The unfamiliar routes of cities and many diverse things to see are the best things in road-tripping. Are you heading towards cities for a road vacation and don't know how to plan it? If yes, then your search ends here. Here we have listed 5 essential tips that are guaranteed to make your road trip memorable, hassle-free and satisfy your wanderlust.
Plan Your Budget
Create your budget as per how many cities you have to visit during a road trip. When compared to other trips the road trip is cheap as expected. Add the money of tolls in your budget because during road trips you will get a number of road tolls.
Accidental Life Coverage
It is the worst case, but it happens due to driving car and bike carelessly, natural disasters, technical issue in a vehicle or so on. For the safety measure, you should keep accidental life coverage when you are on a road trip. If you rent a bike from RenTrip, you can drive thousands of kilometers without any technical problems.
Carry Extra Food
Though finding food in India is very easy, but sometimes there are many highways in India where hardly restaurants and hotels out there. So always keep some ready to eat with yourself.
Find the Ideal Route on Google Map
Once you figured out where to go, then insert your ideal destination on Google map and drive your rent bike or car effortlessly. You can take help of road trip planner which gives you the best route to drive a rented motorbike in a city without losing direction.
Download Offline Maps
Though your cheap bike rental company gives you navigation system. But to avoid consequences install the offline map of the city or area you are driving. It will not make your drive hassle-free but also saves time.
Avoid Traffic in the City and Take a Back Road
If you are not in a hurry then driving a rented bike is always better than driving in the city. You can see beautiful scenery and take no filter needed photographs and experience every corner of the road more comfortable.
Final say
If you are going to road trip and looking then search on the internet with this keyword bike rental near me or bike hire, then book it from the RenTrip