Great Motorcycle Accessories to Buy in 2022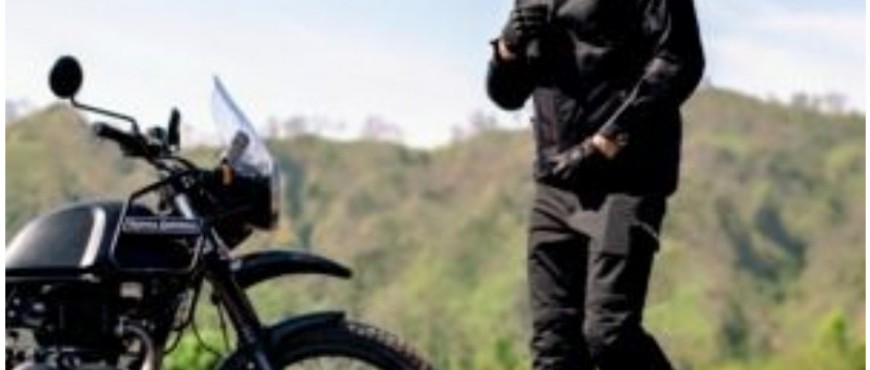 Riding a motorcycle is a pleasure in itself. However, there are some great products out there without which No ride looks complete. Some of them are really essential stuff and some of them shall going to make your ride a luxury.
We have shortlisted some of them as most of the riders have a tough time selecting the correct riding gear for their dream ride.
1. Royal Enfield Streetwind Riding Jacket Olive
This Riding Jacket is light, flexible, and manufactured from 100% polyester mesh. The jacket is also equipped with CE level - 1 certified protectors at shoulders and elbows. The curved sleeves and adjustable straps at the elbow and waist give it a perfect fit. Cordura denim at the shoulder and elbow provides higher abrasion resistance. This jacket also has the cooling fabric at the inner neck which provides an enhanced riding experience. On the backside, it is equipped with a reflective patch that makes riders visible even in low light conditions.
How to Buy - You can get a nice deal on this on Amazon. To check, click here.
2. Aaradhi Tibetan Prayer Flags
You might have seen the riders with Prayer Flags tied on the motorcycle. Tibetan prayer flags / Nepal flag / Ladakh flag moving in the wind generate natural positive energy as per Buddhism. 5 colors represent five basic elements earth, water, fire, air, and space.
Buy it on Amazon - Click Here.
3. Steelbird SBA-1 7Wings HF Dashing Full Face Helmet and Detachable Handsfree Device (Regular Fit Large 600 MM, Dashing Black Helmet Fitted with Clear Visor and Extra Smoke Visor)
Listen to the music on the Go. This Steelbird helmet can let you listen to the music from your mobile phone as well as picking up the calls on the go is a breeze. It has 90 DB high-quality speakers and an amazing noise cancellation feature.
Buy it on Amazon - Click Here.