5 Hill Stations around Bangalore to Visit on Bike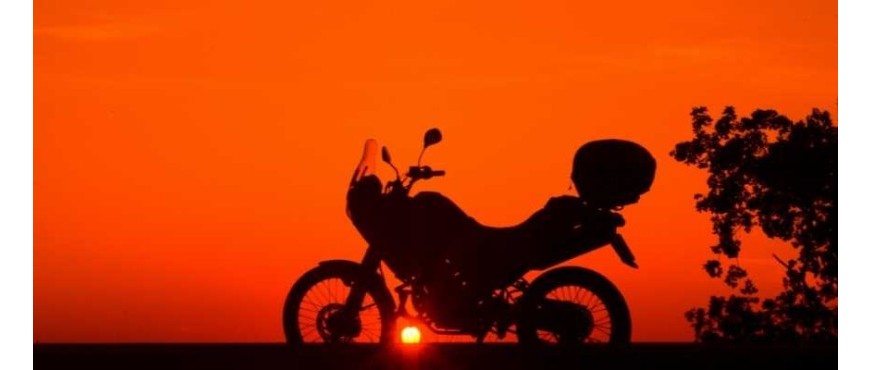 5 Best Hill Stations Near Bangalore
Hill stations are always our top priority for vacations. You can witness the mesmerizing beauty and attraction of nature in Hill stations. Hill station bike trips are a dream for any rider. You can go on long bike trips and explore mother nature. These beautiful Hill stations of south India are rich with flora and fauna, dense forests, spice plantations and offer a perfect choice of road trip for nature lovers.
Bangalore is not just the IT Hub of India but a place of magnificent nature. During weekends, you may be searching for bike ride places near Bangalore, but maybe confused.
There you can enjoy the scenic beauty and ride on adventurous roads. Bike rides on such roads are a must-have experience for any biker. Here are the top hill stations around Bangalore for a solo bike ride. They offer great roads to drive and scenic beauty of the destinations
Chikmagalur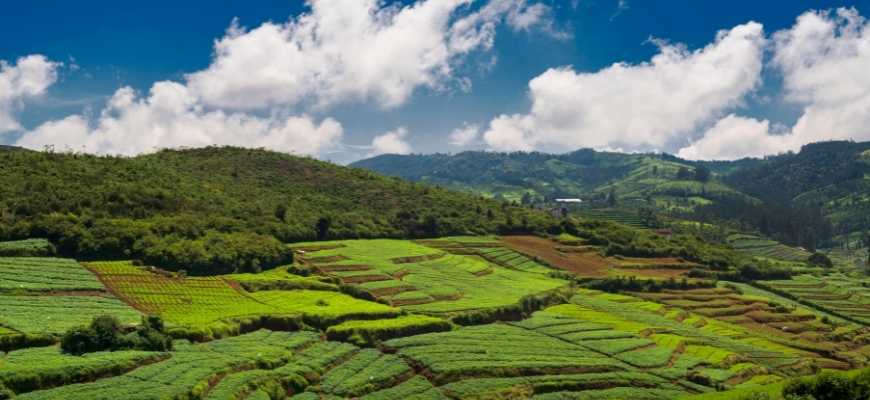 It's only 277 kilometres from Bangalore to the hill station, and it's well worth the visit. Because the climate in Chikmagalur is excellent at all times of the year, you may visit at any time of the year.
If you're looking for good solo bike rides near Bangalore, head to Chikmagalur. This place has been rated as one of the top solo bike rides near Bangalore by Lonely Planet. It's also known as the "Garden City" because of its lush green surroundings. You'll find plenty of options here for solo bike rides near Bengaluru.
Chikmagalur is one of Karnataka's most attractive hill stations, located in the foothills of the Mullayanagiri range. The region is renowned as the 'Coffee Land of Karnataka.' Chikmagalur is situated at an elevation of 3,400 feet and is surrounded by beautiful tea and coffee plantations.
Beautiful monuments, waterfalls, temples, and natural beauty abound in this tranquil hill station. It's another great spot to cure the summertime blues! If you enjoy hiking, this location has a lot to offer. You may ride your bike to Chikmagalur while taking in the beauty.
Yercaud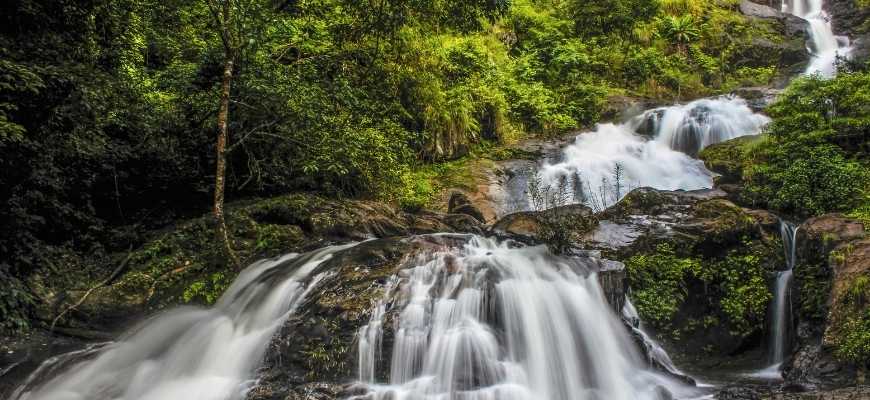 This hill station is located on the outskirts of Salem, Tamil Nadu, some 270 kilometres from Bangalore. The station is located at an elevation of 1515 metres above sea level. Because it is located inside the Shevaroy range of hills in the Eastern Ghats, the beautiful hills are also known as Shevaroy Hills. The biggest tourist attraction in the city centre is the lake, which is a terrific place to chill and rest.
There are several other places to go on solo bike rides nearby Bangalore, such as Mysore, Hoskote, Kolar Gold Fields, etc. However, we recommend going to Yercaud since it's close to Bangalore and offers a lot of things to do.
This weekend location in Tamil Nadu has everything a perfect retreat should have: lush landscapes, foggy hilltops, fresh breezes, and a deep experience. Nature enthusiasts, hikers, and explorers will appreciate Yercaud. You may have an excellent bike ride through the gorgeous landscapes and high slopes.
Wayanad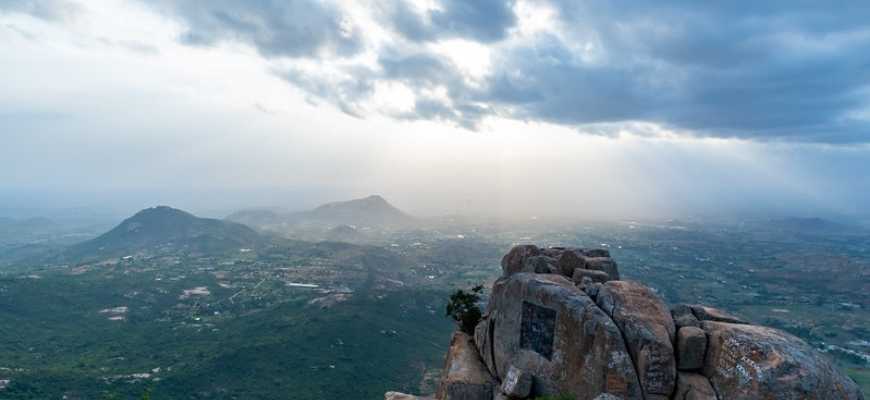 Image Source: Flickr
If you're looking for a place to enjoy nature, then Wayanad is the perfect destination. It has beautiful landscapes, lush greenery, and a lot of wildlife. You'll also find plenty of waterfalls, lakes, and rivers.
Kalpetta is the capital of Wayanad, a minor district in Kerala. The severity of the surrounding Western Ghats, located 275 kilometres from Bangalore, contributes to Wayanad's beautiful beauty. On a weekend trip from Bangalore, one may visit several great tourist destinations in Wayanad. Some of Wayanad's most popular attractions are Sentinel Rock Falls, Kanthanpara Falls, and Pookot Lake.
Lush green forests and deep valleys complement the charm of this hill station in God's nation. You'll pass through three national parks from Bangalore: Nagarhole, Bandipur, and Mudumalai. Wayanad will keep you looking for new things to see and do. Wayanad is ideal for a quick weekend trip.
Horsley Hills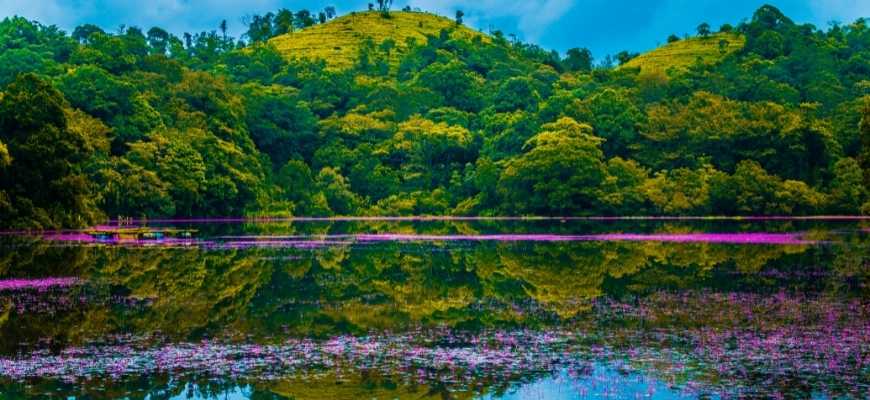 This is one of the best places to ride solo bikes near Bangalore. It's located in Wayanad district, Kerala state. There are several trails here, so you can choose whichever one you'd like to take.
You'll have plenty of opportunities at Horsley Hills to chill and fight the summer heat. These hills, at the height of 1290 meters, are home to various wildlife and birds.
People come to this hill station for the spectacular vistas, excellent food, and pleasant weather. Horsley Hills is the ideal location for some good old trekking and a long drive, in addition to being a serene refuge of nature. Elephant rides, rope sliding, zorbing, shooting bow and arrow, and a fish massage are also available.
BR Hills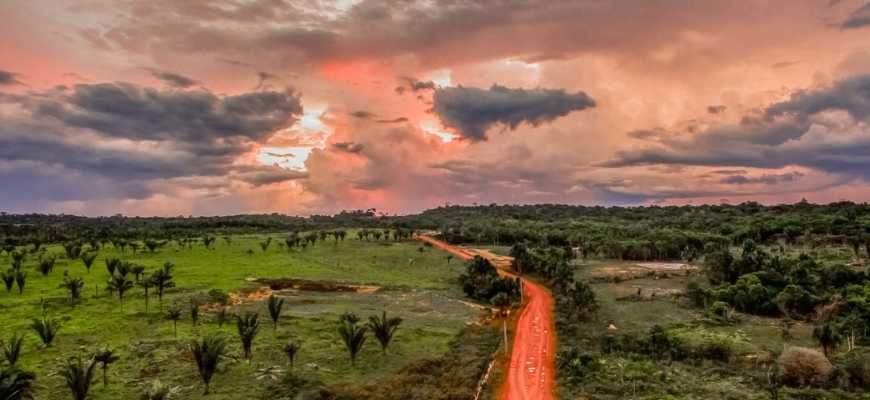 If you're looking for a place to enjoy nature, this is the perfect spot. You'll find plenty of trees and plants here and beautiful views.
The BR Hills, also known as Biligirirangana Hills, are around 170 kilometres from Bangalore. BR Hills is a popular weekend getaway destination near Bangalore. If you are interested in history and wildlife, visit the Biligiriranga Swamy Temple and the Biligiriranga Wildlife Sanctuary. BR Hills has a lot of interesting attractions to see, exciting sports to participate in, and some very homey places to stay while you're there.
This series of hills serve as a divine power crossing for the Eastern and Western Ghats, providing various jungle adventures and sports. Anyone else who likes being in direct range of nature would adore this location!
Interested in camping around Bangalore? Check out this article, where we have given the places for camping around Bangalore in detail.