Best Camps to Stay in Sarchu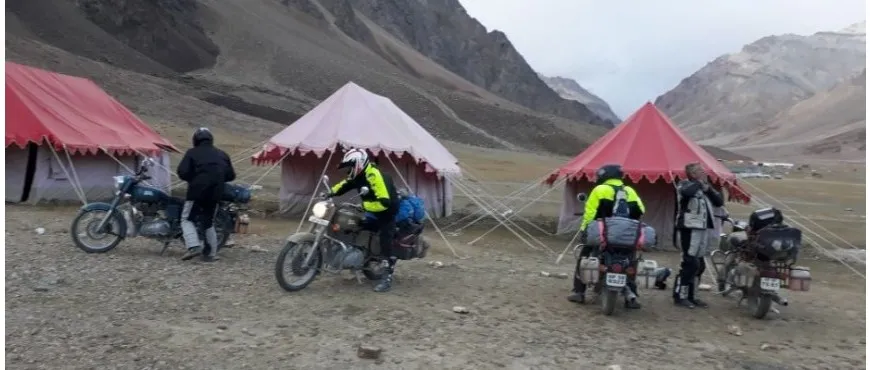 Sarchu is a place that is encountered by everyone on Leh Ladakh Bike Trip. Surrounded by high mountains all over and windy ambiance, Sarchu offers a great opportunity for camping stay during the trip.
Camps in the Sarchu are pitched as soon as the weather conditions become friendly and the Manali - Leh Highway open. The owners of these camps are really the best friends of us, who take such pain every year to make our bike trips memorable and provide a cozy stay even on such heights.
Keep in mind that Sarchu has no cellphone connectivity and communication is only possible with Satellite Phones. These Camps have the Satellite Phones available with them so that a communication can be made in case of any emergency.
Ourselves being the expedition team, we got the wonderful opportunity to stay in nearly every camp in Sarchu. So here are the best camps to stay in Sarchu during your Leh Ladakh Road Trip.
Camp Himalayan Routes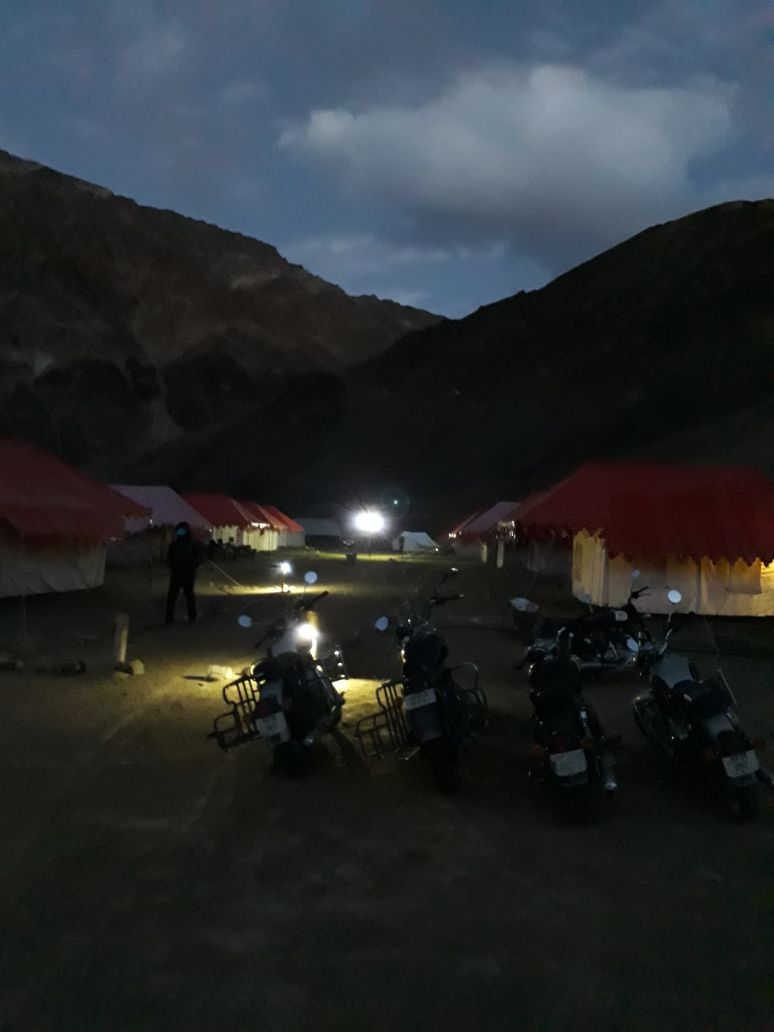 Himalayan Routes Camp is one of the best camps on the way of Manali-Leh highway. They have around 20 Swiss Tents available which are waterproof and comes with double layers. All the camps have mats on the floor with attached washrooms and hot running water. The food is very hygienic with options of both veg and non-veg food. They also provide bonfire which totally depends on the weather conditions. They have oxygen cylinders available and can provide you locals drinks which are must to sustain in harsh weather sometimes.
Camp Himalayan Spirit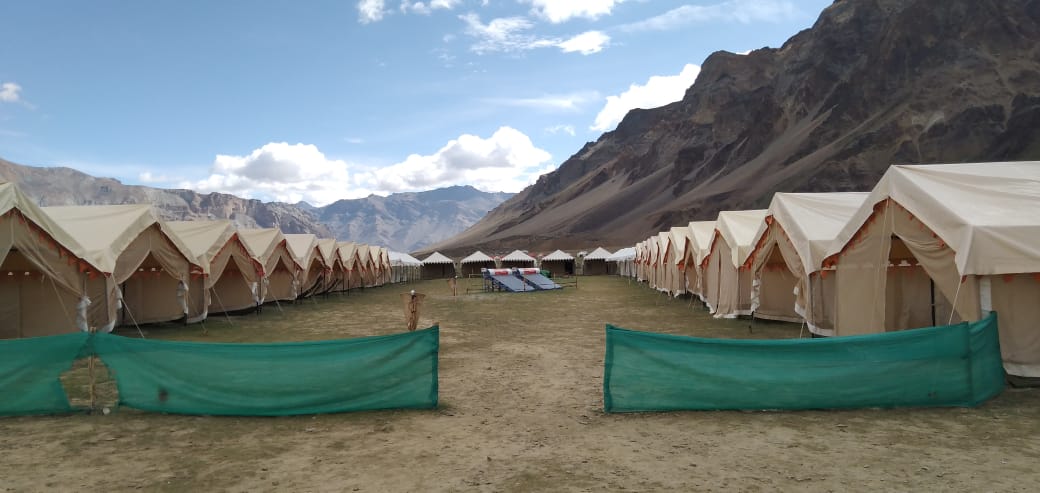 Himalayan Spirit Camp has the perfect location in Sarchu with beautiful snow-capped mountains around the camps. It has around 25 Swiss Tents that have ample amount of space and attached washrooms. It has enough parking for the vehicles and can arrange hot water as per your needs. The food is great with various options available. The staff is really helpful and can make possible arrangements within some time depending on the best available at these harsh terrains. They also help you with the planning and things to take care of during your stay in Sarchu.
Dorje Camps

It is one of the oldest camps available at Sarchu with all the modern facilities available. They have a good quality of Swiss Camps available with attached washrooms. They have a good parking facility and is surrounded by beautiful mountains. The food quality is very good and one can have various options available. They have a generator in case of an emergency so you can charge your cell phones. They provide you enough blankets and hot water to sustain the freezing weather of Sarchu.