Why do road trip enthusiasts prefer going to Leh Ladakh, via Manali?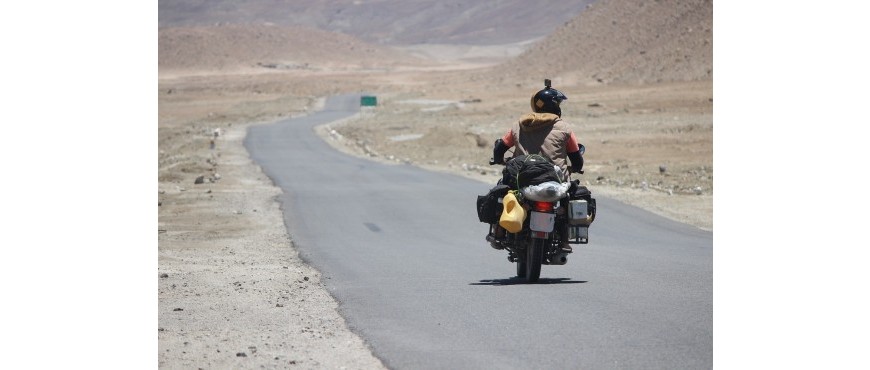 I'm sure that you know already that a lot of road trip enthusiasts prefer taking the Manali-Leh path while on their Delhi to Leh Ladakh bike tour. But, have you ever wondered why this is the case? What is makes these adventure seekers take a way that's more thrilling and challenging? Why is the Manali to Leh Ladakh bike tour preferred?
Time-saving: Yes! This is most important when you are on a bike tour to Leh Ladakh. You have limited time at hand because let's face it, we all have work to do and families to get back to. We cannot waste time travelling from one place to another and actually miss out on what truly matters. Thus, bike trip enthusiasts to Leh prefer the Manali to Leh Ladakh bike tour route. Manali is only a day away from India's capital city, New Delhi. The gorgeous scenic beauty is unmatched.
Quick adrenaline rush: Do you what sets bike trip enthusiasts apart from the crowd? Well, it's the desire for an instant high or kicks to the spirits. The fast adrenaline rush is something difficult to explain until you yourself enjoy living life on the edge. Quite literally! The sharp turns and bends are bound to challenge your inner rider and bring out the best in you. In fact, these are what make the best memories to look back on to your Leh Ladakh bike tour. However, be careful and ensure all safety measures are taken. Within a distance of 13 km, the Gata Loops incline you from 4,198 to 4,664 meters.
Passing highest motor-able passes: The entire point of a bike trip is to ensure that you get to places that are not possible otherwise. This means that it goes without saying that you must pass through the highest motorable passes in India. That itself sounds like quite an achievement. After all, a bike trip & tour to Leh Ladakh means getting out of your comfort zone and pushing yourself to the ultimate. Passes like the Rohtang Pass, Khardung La, Barlach La and Nakila are among the highest in the list. I'm sure you can imagine already how beautifully breathtaking it must be to see it all from the top. However, be safe at Tanglang La which is the third-highest motorable pass in the world. It is recommended to not stop here for too long as the oxygen levels are really low and help may be difficult to get at such a high altitude
Enchanting landscape: Have you ever looked at picture-perfect landscapes and felt that that's just where you need to visit? Well, a Manali to Leh Ladakh bike tour will take you exactly there. It's a pleasure to stay away from city life and witness something so serene, soothing, and challenging at the same time.
Why not get the best deals on Leh Ladakh bike trip packages 2022 and get going!