A Review of Ladakh Bike Trip in 2021 | 4 Myths About Leh Ladakh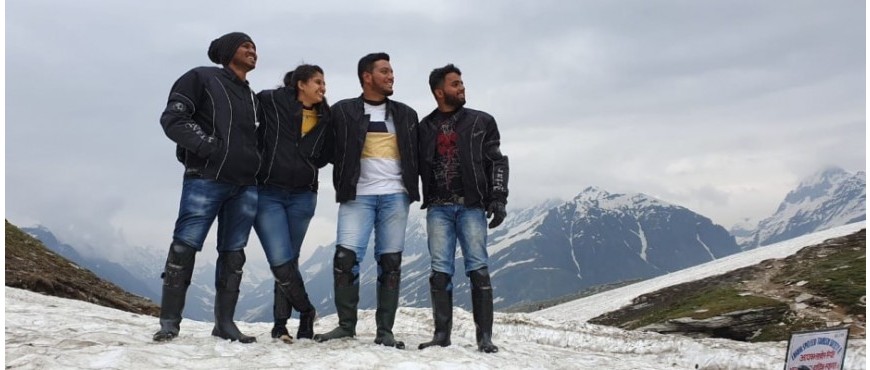 A Review of Ladakh Bike Trip in 2021 | 4 Myths About Leh Ladakh
Last year, we have successfully completed the Ladakh complete circuit several times with many of our groups who were the subscribers of our Ladakh Bike Trip Packages. While doing so we have witnessed many ups and downs. So here is our review of the Manali Leh Srinagar road trip
Weather Conditions are Not Important
If you are planning a trip to Ladakh, always count weather as the most influential factor. Ideally, you should be planning your trip from mid-June until mid-September if you want to witness Rohtang and Baralachala which is approaching the Ladakh region from Manali- Leh highway.
For the tourists visiting Ladakh via Srinagar- Leh highway, the best time is from mid-May until October.
Again, keep on checking the weather conditions and news a week before your trip. If you have booked your Ladakh Bike Trip with us, your ride captain shall keep you updated on the current weather.
A Day of Rest will Increase the Cost
Manali to Srinagar bike trip via Leh is something exhausting for most of the bikers, so plan a rest day in between. It shall help you recuperate and relax which shall be beneficial for the ride of upcoming days. You can also plan this day to get your bikes tuned up or undertake minor adjustments.
Correct Riding Gears isn't Required
A good quality riding jacket, Ladakh riding gloves, and knee pads are a minimum required for a Ladakh Bike Trip. You shall find it on Amazon, Flipkart, or any biking store nearby. If you didn't get enough time to buy the riding accessories, you can get them easily in the Karol Bagh area of Delhi.
Ladakh Trip is Not for Friends and Family
There is a common misconception that Leh Ladakh is only for adventurers. However, the truth is that Ladakh Trip is best enjoyed with family and friends. There are many couples who completed their ride with our expedition team. Just make sure, you have chosen the right Bike Trip Organizer.
Best wishes for your Leh Ladakh Trip from RenTrip Expedition Team.