Things To Know Before Planning Ladakh Bike Trip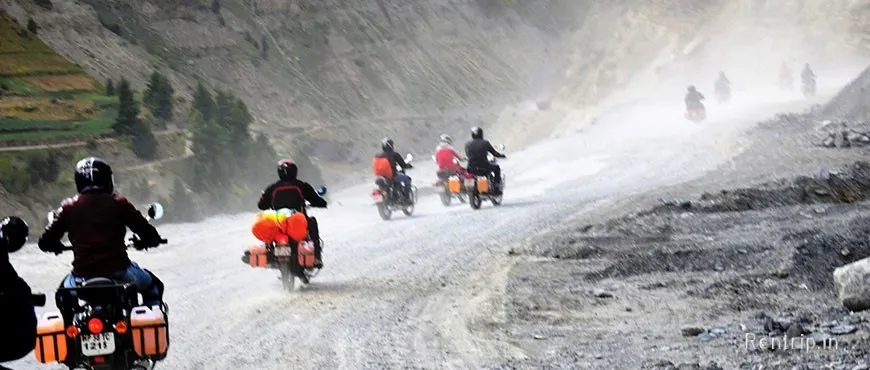 Leh Ladakh Bike Trip is one of the best adventures in India to try in your lifetime. It is a dream destination for every adventurous person around the world. To make it more thrill, they can plan Ladakh Motorcycle Tours.
Also referred to as the land of high passes, Leh Ladakh is one of the most beautiful places in the country of India. Its snow-capped mountains, vast sweeping areas of lands, blue skies, pristine lakes, monasteries, among other things, will leave you in awe. Riding your bike through the high mountain passes and the tough roads should be the highlight of your tour.
If you are someone who loves adventure and planning a Leh Ladakh Bike Trip 2020 then here are a few things that you need to consider to make your journey memorable. Below we will jot down some of the things that you need to take into account before planning a Bike Trip In India.
Best time to Visit Leh Ladakh:
Ladakh is covered in snow through most of the year. Therefore, it is important to visit the region in summer between the months of May and June. You can also plan visit in the monsoon season during the months of July and September. This is because it is considered the best time for the bikers to ride through the though the challenging tough roads.
If you are planning a biking expedition in summer then start from Manali To Leh Ladakh Bike Tour. Before proceeding to the region of Leh Ladakh directly, take the Spiti Bike Tours with the help of Spiti Bike Tour Packages 2020. Also, you can proceed to Sikkim or Bhutan or Rajasthan on bike and take Sikkim, Bhutan Bike Tours, or Rajasthan Bike Tours after selecting the affordable Bhutan, Rajasthan, and Sikkim Bike Trip Package online. In short, the months of May to September is the best time to plan a Himalayan trip on a bike.
Ideal Number of Days To Spend in Ladakh On a Bike Tour: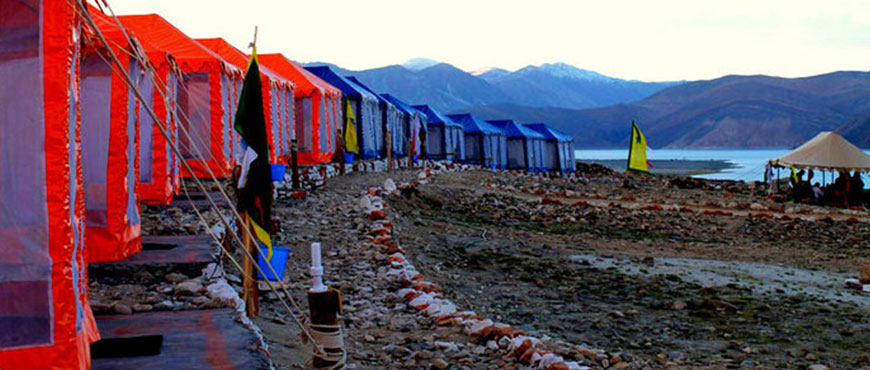 The total number of days required for a good Bike Trip In India- Leh Ladakh depends upon the route you take to reach there. Though you can start from the Capital city or from Manali or fly to the region to begin your Leh Ladakh Bike Trip 2020.
If you are planning to start Ladakh Motorcycle Tours from Delhi then you would need a maximum of 18 days whereas for Manali To Leh Ladakh Bike Tour, the ideal days would be 10 days. Last but not the least, for a bike tour from Leh after you fly down, it will take you 7-8 days to cover most of the places in Ladakh. So as mentioned earlier, it will take 7-18 days depending upon your route and the stoppages you stop at while your biking expedition.
Choose the best route for Bike Tour In India to Ladakh:
If you travel by road on a bike to get to Ladakh there are two routes that you can opt for. The first being the Manali To Leh Ladakh Bike Tour and the second is from Srinagar. On your way to Ladakh from Manali you will get to ride through the Rohtang Pass where you can do some of the popular adventures activities, including Snow Scooter Ride, Ski Ride, etc. While on the other route that is from Srinagar to Leh Ladakh you are also going to have fun but it is not very popular among the bikers. Though you can choose from these routes according to your preferences. But if in case, you want to explore all three of them, namely Leh ladakh, Manali, and Srinagar then we would suggest you to start your journey from Delhi and you would get to enjoy both the routes beginning from Manali to Ladakh and then end at Srinagar.
Book your Leh Ladakh Bike Tour Packages for your seamless biking expedition. This way, you will not have to make your own travel itinerary as this will be done by the experts. Below are some of the detailed routes mentioned for you to choose from.
Manali to Leh Ladakh & Back Home
Map: Delhi to Manali to Sarchu to Leh to Khardung La to Nubra Valley to Kargil to Srinagar to Delhi. Total Distance of the Route: 2600 Km
Srinagar to Leh Ladakh & Back Home
Map: Delhi to Jalandhar to Jammu to Srinagar to Kargil to Leh to Karu to Sarchu to Manali to Delhi. Total Distance of the Route: 2300 Km.
Note: You should not plan your Leh Ladakh Bike Trip 2020 in the months of July - August as this time lots of pilgrims go on Amarnath Yatra. So you might find the route crowded and some many check posts on your way.
Choose the Best Bikes for your Leh Ladakh Bike Trip 2020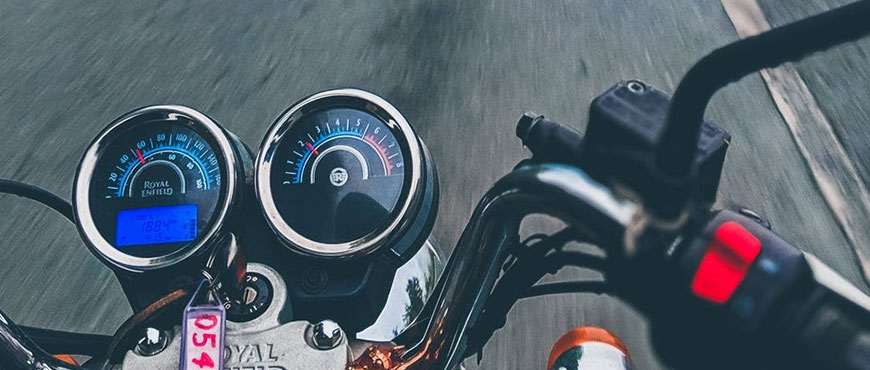 Before you plan a Bike Trip in India to Leh Ladakh, your first and foremost task should be to choose the motorcycle you would want to ride. To have the one in a lifetime experience, you must opt for the best bike. Choosing the best bike for your Ladakh Motorcycle Tours depends upon a few things. These are, your bike should have a powerful engine so you can ride smoothly through the tough roads. It should also have the stamina to cope with the cold weather of the region. Although exploring the region on a bullet bike is a dream of many bikers, you can choose from other options as well. You can choose a bike which you have driven before as in case of emergency you can maintain it. Throughout your journey, your motorcycle will be your only companion so it is your duty to make sure you choose the best to have the best adventure of your life.
Decide on How to record Leh Ladakh Bike Trip 2020 Expenses:
You will need a budget to track your expenses. Roughly, a budget of worth 30k-40k would be required to visit Leh Ladakh on bike. As you will be covering the distance by road on your motorcycle, your major share of budget would be invested in your bike. So it is better you choose the bike with good fuel efficiency. Suppose the total distance you will be covering to get Leh is 3500 Km then you will be needing around 1000 Litres of fuel if you motorcycle gives 35 Km/Litre mileage. Given to the fact, you should keep 7000-8000 INR aside for your Fuel consumption.
In addition to the fuel costs, the other expenses are accommodation, meals, etc. In short, you would be spending approximately 35000-40000 INR for your Ladakh Motorcycle Tours. But the expenses may vary if you choose to buy Leh Ladakh Bike Tour Packages.
Choose The Right Accommodation:
Ladakh Motorcycle Tours may last for a minimum of 7 days and a maximum of 20 days if you plan to cover all the famous hotspots in the region. Therefore, choosing the right accommodation is a must. You can choose your comfortable accommodation from a number of hotels available in Ladakh. Also, there are campsites that are preferred by the bikers as they are fun and affordable at the same time. To experience the culture of Ladakh, you can also opt for homestays.
Petrol Pumps:
Fuel or Petrol is the essential thing to consider when taking the bike tour to Ladakh. For your information, there are not many petrol pumps in the region of Leh Ladakh. Therefore, it is a wise decision to get your tank filled if you spot any petrol pump on the way. In case of emergency, you can carry extra fuel in the containers.
Meals on Wheels:
On your way to Ladakh, there are many eateries by the side of the road that serves lip-smacking food at the most affordable rates. But if you travel by road on your bike, it is important for you to carry some food and water to satiate your hunger pangs.
Travel Essentials on Leh Ladakh Bike Trip 2020:
Whether you are travelling by bus, train or Bike Trip In India, it is always important to carry your travel essentials. If you are on Ladakh Motorcycle Tours then you must carry everything you need during your journey but your travel bag should be light in weight.
Below are some of the essential things that you must carry in your travel bag:
A strong and comfortable helmet

Your valid driving license and one photo identity Proof.

All-season jacket, gloves, socks, and other comfortable clothes.

Leather boots and Trekking boots (If you wish to go trekking)

A pair of cold weather safety goggles.

First-aid kit and a toolkit for emergencies.

A physical map or GPS for directions.

Electronic Accessories, such as Mobile Charger, power banks, headsets, more batteries for backup, torches, to name a few.

A good-quality camera to capture memories.

Camping essentials, including tents, sleeping bags, utensils for cooking, and ration.

A travel toiletry kit.
We would like to end by saying that Leh Ladakh Bike Tour 2020 is an experience to remember for life. With the help of this blog, you would be able to plan a successful trip to Leh Ladakh.