Top 11 Attractive Places to visit in Kerala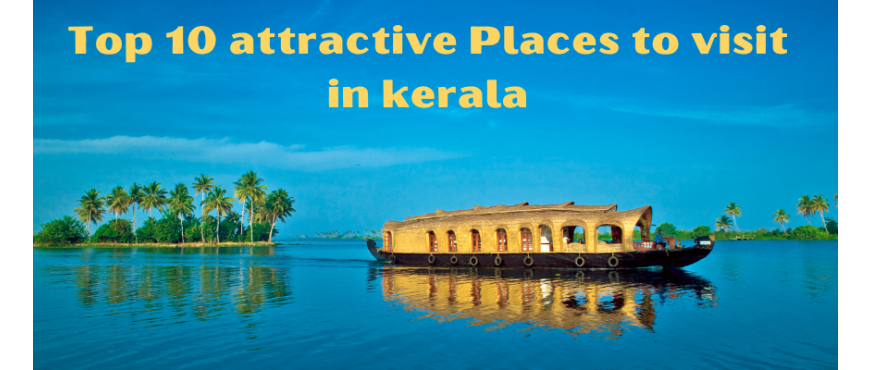 Top 11 Attractive Places to visit in kerala
Kerala is called God's own country. It means Kerala has the grace of God. It is the area where God favour everything. Kerela's location is near the Malabar Coast of Southern India.
Home to sumptuous food, colorful festivals, traditions and attires, Kerela is a top tourist destination all-round the year. It is mostly visited by newly married couples because of its beaches.
Its capital city is Kochi, and the state has serviced domestic and international airports. Want to bike on rent in kochi for an hourly, daily, weekly and monthly basis? Go for a monthly booking and save on bike rental costs up to 75%. While you ride our bikes worry-free, the maintenance cost is on us.
Kerela has sprawling wildlife sanctuaries and animal reserves. The dance form Kathakali has been originated from the state of Kerela.
The culture and traditions followed in the state speaks epitome of simplicity and grace. The most important festival of the state is Onam which is celebrated with all zeal and enthusiasm by the people here.
The state is also famous for Ayurveda practices which have significance and recognition across the country. Its pristine beach life, lush tropical vegetation, serene backwaters and abundant flora & fauna are all what makes the state famous. It was declared by the V.N as the only state in India which has very high Human Development Index [HDI]. It is also called Spicy capital of India.
Why we visit Kerala? There are some attractive places which we are going to know about briefly.
1. Alleppey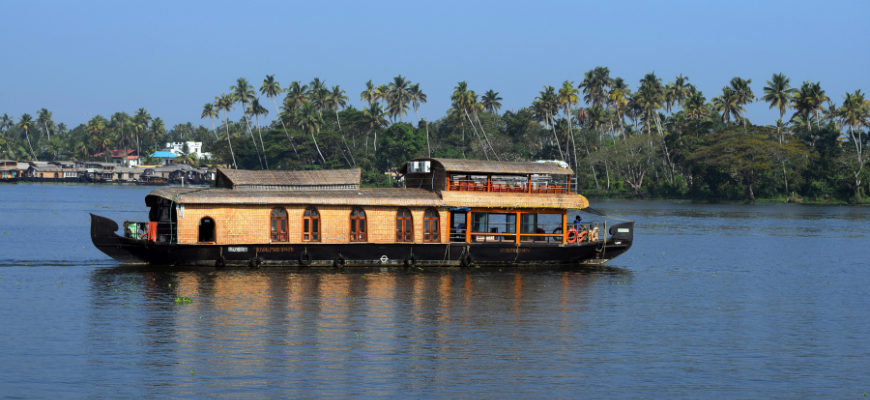 It is also called Alappuzha. it is situated in Laccadive Sea in the Southern Indian state of Kerala. it is the network of canals and lagoons with beautiful backwaters and the houseboats. There are plenty of houseboats, house stays, ayurveda resorts. When houseboat pass you can view the green paddy fields.
There are many famous temples like Devi temple, Mullakkal temple. The main attraction of the Alleppey is backwaters and houseboats. In houseboats when you stay, you feel you are living in your own house. If you want to view natural things you can watch sunset, birds, farmers, etc.
Here we are going to inform you about some popular hotels where you stay.
Flamingo Boutique Villa
it has all the facilities like parking, food, Wi-Fi, pool, bar. it has very affordable price.
Lemon dew beach house
it is situated 2 km away from Thumpoly beach in Alleppey. the room is very airy and spacious.
If you want to reach Alleppey easily, you have to reach Cochin International Airport which is nearest to Alleppey.
2. Kochi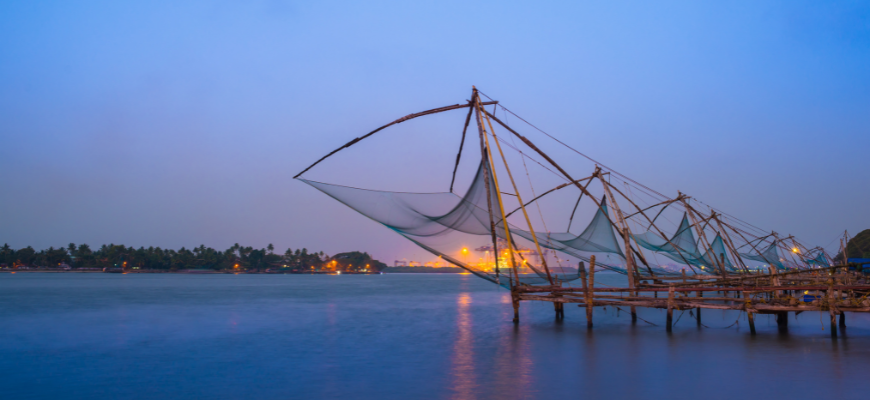 Kochi is also called Cochin. It is situated in southwest India's coastal Kerala state. It has a port. Kochi is also called as the "Queen of Arabian Sea".
It is the main Centre of the world spice trade for many countries.
Malayalam, Tamil and English are spoken here. it is one of the most popular and costly cities in Kerala. There are many delicious foods available here like kappa Bati, thattu Dosa, puttu Kadala, Ellum Kappayum etc.
There are some places to visit in Kochi at night like-Marine drive, Kerala Katha Kali Centre, Kashi Art Café, Bubble Café, Armoury Cafe. There is a famous pub namely Velocity. Smoking and drinking at the station is not allowed.
There are flights available to Kochi from all important cities. There are some place where we can stay like - The Trident, Le Colonial, Neemrana.
3. Munnar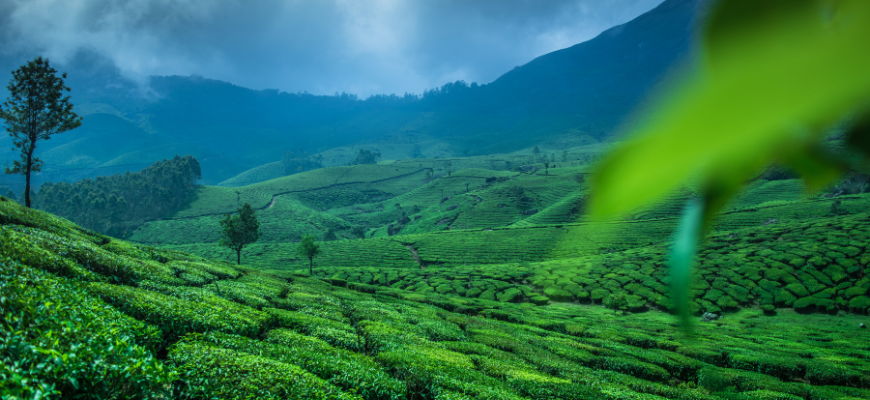 It is situated in the Western Ghats and is known as "Kashmir of South India". This hill station in Kerela is famous for producing tea. If you are tired of your hectic life you can stay here, view the hills and feel relaxed. During the rule of British over India, it was the summer resort for Britishers.
Munnar is connected by national highways, state highways and rural roads. The nearest railway station is at Ernakulam (126km) and Aluva (110km). Bus is also available here. The nearby airport to reach Munnar is Cochin International Airport.
4. Wayanad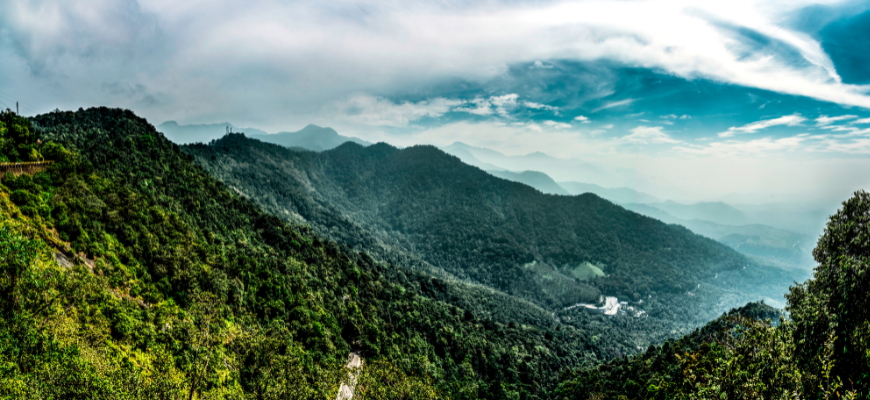 A rural district in Kerala state Southwest India, Wayanad is famous for wildlife and its spice plantation. It is covered with greenery. It is the green paradise for tourists. It is a great place with beautiful scenery and a cool air.
It is the Centre of South India like-Ooty, Mysore, Bangalore, Coorg and Kanpur. Areas including Lakkidi, Vythiri and Grundale are known for the plantation, biodiversity and forests.
5. Taj Wayanad resort & spa, Kerala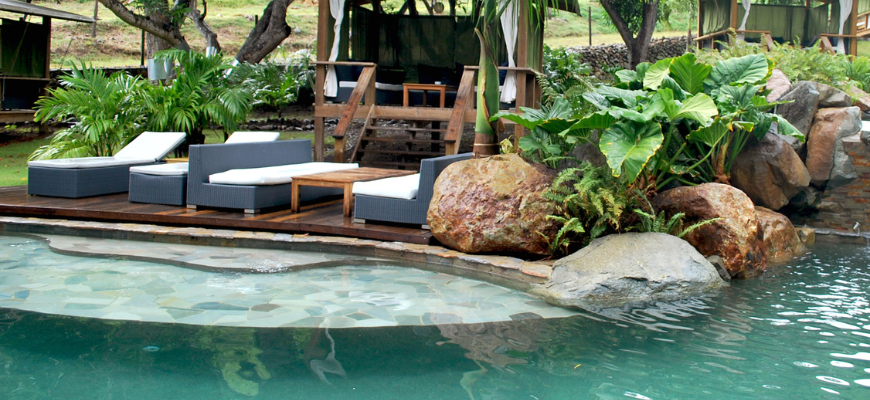 It is spread in 10 acres area. There are 32 sq.mtr. rooms with artfully crafted balconies. Many local transports are available in Wayanad to travel within the city some as Auto-rickshaws, car on rent or rented cycles and bicycles.
The biggest transport hub of Wayanad district is Sulthan Bathery.
6. Thiruvananthapuram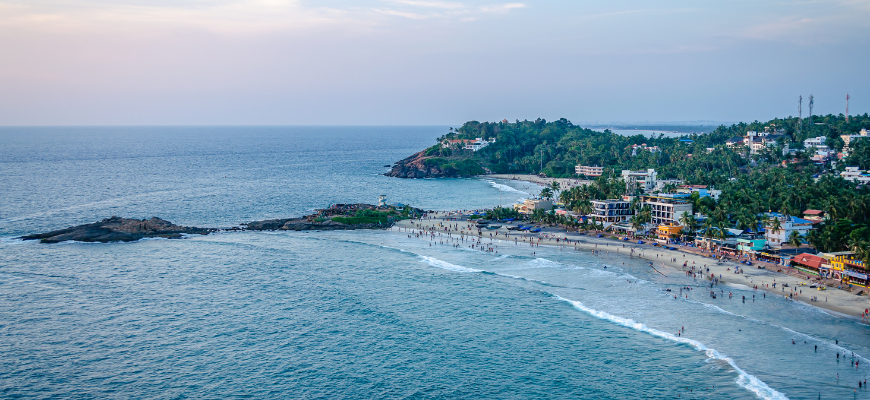 It is situated at the southwestern edge of Kerala. It is the capital city of India. It is evergreen largest city. It is also called economic capital of Kerala.
The airport nearest to Thiruvananthapuram is Trivandrum International Airport.
The nearest railway station is Trivandrum Central Railway Station.
There are several activities like boat race, trekking, golden valley, Shri Krishna temple, Peppara wildlife sanctuary.
7. Varkala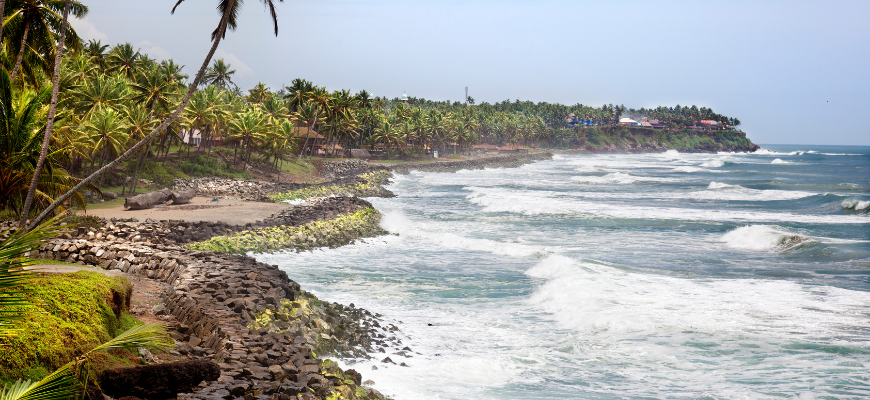 If you are a beach lover, you should visit Varkala. It is a worth seeing place among visitors. Varkala is also famous for the oldest Janardana Swami temple.
The airport nearest to Varkala is Trivandrum International Airport.
The nearest railway station is Varkala Sivagiri railway station.
There are many beaches which you can visit like - Varkala beach, Edava beach, Kapil beach. You can also visit Sivagiri mull, Janardana Swami temple, Vishnu temple.
8. Thekkady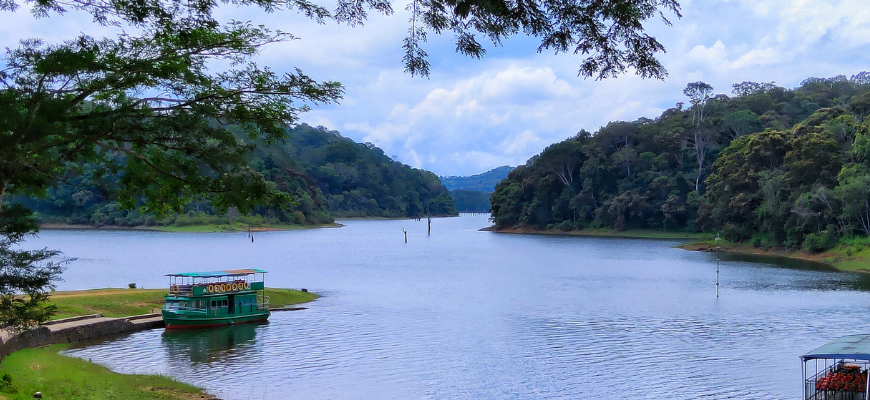 It is the largest tiger reserve. The sanctuary is sightseeing here. It is spread over an area of 777 km. It is evergreen jungle house.
It has number of species of plant, 60 species of mammals, 265 species of birds, reptiles etc.
The railway station nearest to the city is at Kottayam and is 114 km from Thekkady.
The airport nearest to it is at Madurai, Tamil Nadu and is 136 km from Thekkady.
9. Kovalam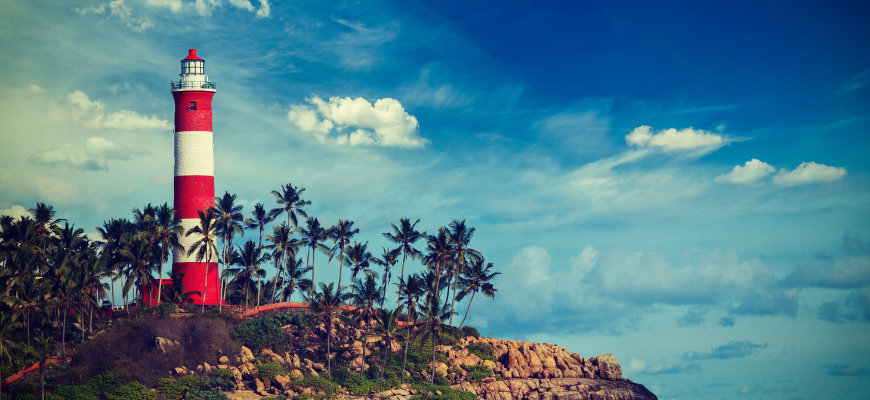 Kovalam is considered to be the most visited beaches in Kerela. It is situated 13 km away from Trivandrum. It has also Light house, Karamana river, Vellayani river, art gallery, Thiruvallam Parasuram temple etc.
The beach water is blue and white sandy shore. You can also take enjoy of adventure sports such as diving, parasailing, wind surfing etc.
The nearest railway station is the Trivandrum Central railway station which is 15 km from Kovalam.
Kovalam's KSRTC bus stand provides buses in every 15 minutes.
The nearest airport is Trivandrum airport which is situated 15 km away from the beach of Kovalam.
10. Bekal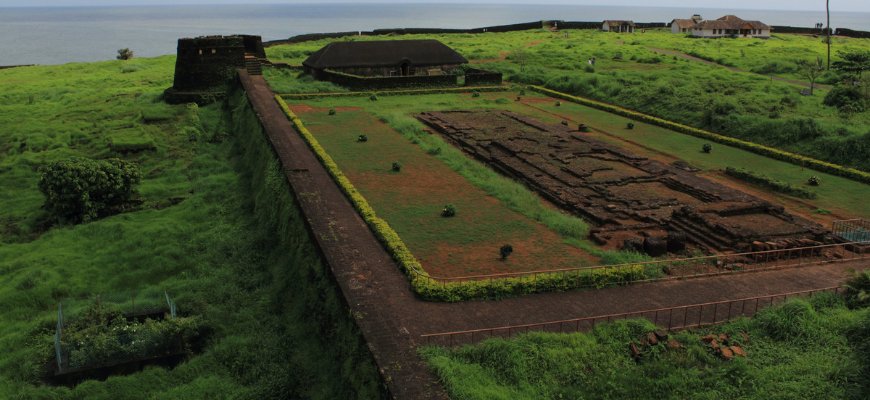 Bekal is a small town in Kasaragad district. It has ancient fort, beaches, rich cultural backdrop. Bekal is the 300 year old fort where we can see Arabian sea from its towers. Ranked as the largest fortress in Kerela, Bekal is a famous tourist spot.
The nearest airport is Mangalore which is 50 km away from Bekal.
The nearest railway station is Kasaragad and Kanhangad which is 12 km away from Bekal.
11.Kozhikode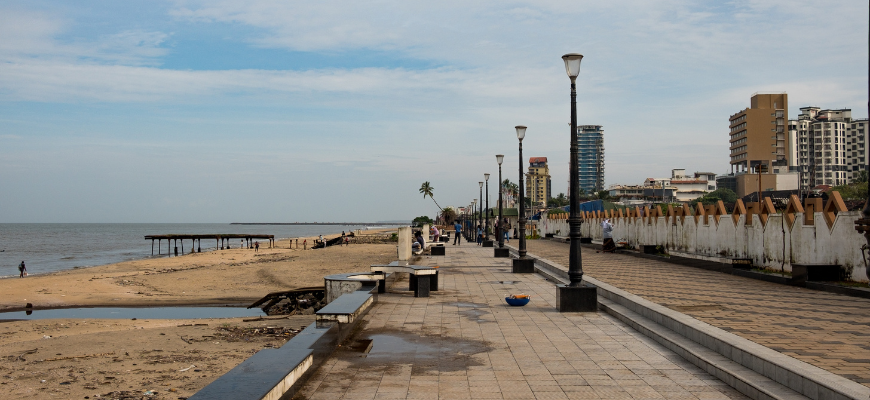 It is the best commercial Centre. It has natural beauty. It has numerous beaches, rivers and hills, wildlife sanctuaries. Kuttiyadi Dam is one of the biggest dams in Kerala.
There are many delicious foods items like- the Kozhikodan, halwa, kallummakai, unnakkai etc.
The nearest airport is Karipur which is 23 km away from Kozhikode.
The nearest railway station is Quilandi railway station.
If you wish to tour to the state you should book your tickets between the spring season as the ambience and environment of the state during this season is suitable for the visitors.