10 BEST PLACES FOR THE SHOPAHOLIC IN INDIA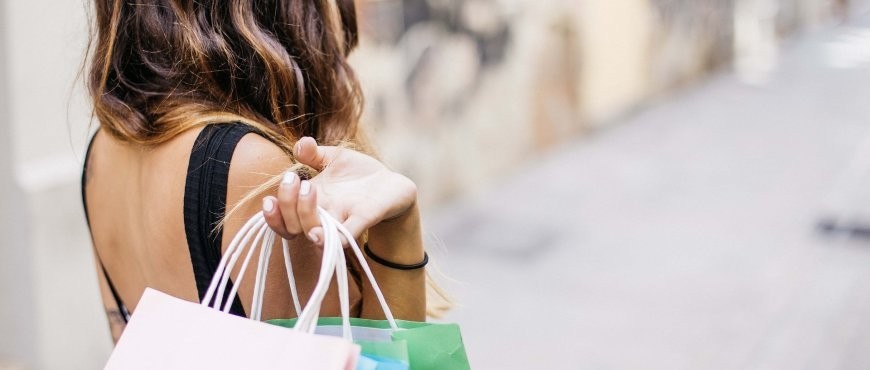 SHOP TILL YOU DROP: 10 BEST PLACES FOR THE SHOPAHOLICS IN INDIA
If you are a bit tired in midst of the traveling then you can shop a little bit. A little treasure will always brighten up your mood. And if you are bored shopping online and visiting stuffy malls with same colors and designs then get out of the zone and keep walking there are plenty of shopping spots in India for the people who want a varied shopping experience. Moreover, it is much cheaper than those aligned malls. Whatever your budget, the streets, and shops of India have something store for you. Are you ready for a short tour to the colorful bazaars of India!
1. New Market, Kolkata
Kolkata is not only famous for 'maser jhul' or 'the big Rosogolla' but also the city has stored a colorful market from the shoe to the hat. The New Market is the popular shopping destination which is also the only organized street market in India. You will able to find things at affordable prices and there are many options, unlike the malls. Buy whatever you want, sarees, bags, sweets, shoes, sandals, clay jewelry, metal or brass jewelry and a lot more the store has to offer. There are handmade things also which is affordable and you can carry them as a souvenir. But the most amazing part is when you go to the market, the all shops and turnings are look alike and sometimes you may be lost in their maze. Exciting right! So, go and grab an experience of local bazaars a little bit.
2. Bapu Bazar, Jaipur
India is truly amazing with its vibrant handicrafts and homemade treasures. The pink city also has something eye catchy for the shopaholics. Jaipur's' Bapu Bazar is an archive of colorful dupattas, antique jewelry, ornaments, and traditional homemade items and so on. The place is a mixture of cultural and traditional clothing's, attires, decoration items, chappals and of course food. After shopping doesn't forget to try some faluda kulfi or gol gappas.
3. Fashion Street, Mumbai
If you are interested in trendy fashion and like to experiment with new designs and fabrics then Fashion Street is the perfect destination for you. As it called the place is for the fashion enthusiast who never thinks twice to try a new top or a pair of new jeans. You will find here, the trendy clothing, pieces of jewelry, accessories, skirts, shirts, ethnic wear, bracelets, bangles, and many more. the new fashion items always come in high ranges in malls or shops but in Fashion-street you can able to find it at an affordable price and range. It is an ideal place for a little come-out-of-zone out there.
4. Hazratganj, Lucknow
Many people don't know that there is more than just 'kabab' and 'ladoos' in Lucknow. The trip to Lucknow will be fulfilling if you take a little time for shopping to the markets of Hazratganz. Here you will find the popular handloom items and their homemade special materials. It is a great place for street shopping and you will never be disappointed by visiting the shops amidst the local treasure. Besides, the enchanting traditional grandeur and the mouthwatering food is a worth to try.
5. Sarojini Market, New Delhi
Sarojini Market is not only a popular shopping option in New Delhi but also it is the most visited shopper's point of India. The market made easy for the people to roam and shop. It is popular in the Delhi folks for last minute shopping in many occasions. The items are in cheap and affordable prizes and ranges. And the quality is also maintained in the market. The accessories, clothing, jewelry all are in affordable and good ranges. But keep in mind that you have to bargain a lot. A lot means a lot. And every lady knows exactly how to convince the shopkeeper. Right!
6. Janapath, New Delhi
Janpath market is another shopping attraction of Delhi. It is not only a hub of the latest fashion products but also it is the center of Indian traditional wears. The market has two different lanes with two varieties. One of the lanes offers Indian traditional and handloom items with special local taste, bags, souvenirs, jewelry, ornaments and whatever you want. The second lane consists of the local shopkeepers who sell clothes and jewelry at very reasonable prices and guaranteed it will make you happy after all. Not only the street stores the market also filled with treasure from the distant valley of Gujarat, Rajasthan, Uttar Pradesh, West Bengal etc.
7. Arpora Saturday Night Market, Goa
If you are in Goa and tired of the night parties and beach day then there is a perfect gateway for you in the streets of Goa. Arpora Saturday Night Market is a street market which opens after 6 o'clock in the evening and you are in a treat of shopping in midst of the twinkling lights and dwelling music. Here you will find artificialjewelryy and trinkets, clothing, Beachwear, Footwear, spices, Local handicrafts, handbags, accessories and the list just goes on. It is a must visit place for the shopaholic. Cool right!
8. Police Bazaar, Shillong
If you are on a trip to Northeast then you must visit Shillong and here two things are very popular –the silly cool weather and the Police Market. It is the shopping gateway in the valley. Here you will able to find handmade items which are prepared by tribal people of Meghalaya. Their food items are also delicious. They have there special drinks and flavored foods that you can't forget. Although the market is a hub of an exquisite variety of silk, cotton, woolen clothes, fashionable items, and many more, accessories, bags, shoes all are in affordable prices and varieties. Be sure it will definitely brighten up your day.
9. Commercial Street, Bangalore
Commercial Street is the street shop in the city of never-ending opportunities. This dynamic and busy street is best for the shopping of fashionable clothes at a reasonable price. Although the market is organized and arranged by the vendors in a variety. Here, the class and the standard of the clothes are maintained. You can able to find the latest fashionable items in a cheap prize and also the quality is also well maintained. It's like a cherry on the top, Right!
10. FC Road, Pune
It is actually a popular shopping point among the students of the Pune. The market is narrow and always crowded but the streets are full of the accessories, clothes, shoes and whatever you need in a reasonable price and varieties. If you ever traveling to Pune then never forget to spend a little time and roam a little more in the colorful flea market.
These are just some examples of the popular markets and most prominently said bazaars of India. Explore and be a part of it.
India truly is a name of many discoveries