YOUR WRONG BRAKING MAY WRECK YOUR RIDE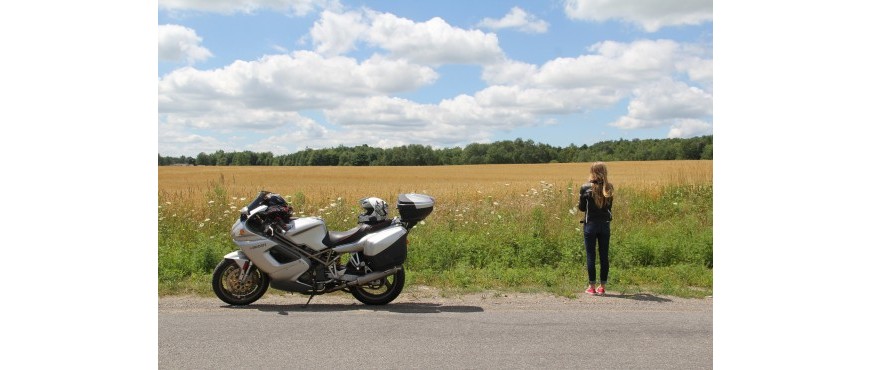 We thought of coming up with an article on how to complete the ride successfully on most difficult terrains. There have been many instances when many of the riders stuck up on secluded roads with failed brakes even with most conditioned motorcycles. If this happens, we are left with only two options, curse the motorcycle or curse the renter. If you are on Ladakh or Tawang track, assistance is difficult and time taking.
The key to avoiding this situation is to learn to effectively apply the brakes and some pro tricks. Before we dive into that, let's look into the reasons of this in detail are:-
Reasons of Failed Brakes-
If you are on a long ride on a difficult terrain, even the newer bikes may have a failed brake situation if brakes are applied in a wrong way. The most common ones are-
1. Use of only one brake i.e. front/rear.
2. The tendency of resting the foot on brake pedal resulting in worn-out brake shoe.
3. Improper lubrication or worn out brake cable resulting in cable shear off midway.
3. The tendency to control motorcycle speed using too much braking on the downslope of hills again resulting in worn-out brake shoe.
4. Rash driving.
5. Other faults
We can see most of the reasons are controllable ones on the part of riders only. Many riders love to use their choice of brake which is mostly rear one resulting in excess pressure on cable as well as rapid wearing out of brake shoe. Same is true for riders using frontal brake alone.
Another very common reason is rash driving. Rentrip always opposes rash driving. We respect racers who race on proper tracks. But roads are meant to be used by all and have safety hazards for racers. When riders do rash driving on roads, they obviously apply brakes too frequently, resulting in poor performance and failed brakes.
We also tend to control our motorcycles using brakes on down slopes. Since brake shoes create a friction against the drum to control speed, they may wear out completely in this case. Riders are advised to lower the gear appropriately and ride accordingly on down slopes of the hills.
The correct way of braking is to apply equal pressure on both the brakes simultaneously. This divides the pressure on brake cables as well as reduces the speed effectively. Check your brake as well as clutch cable. It should not be worn out. See that the application of brake doesn't require too much of force. If it is, change your bike's cable before you embark on long, adventurous ride. Also keep a standby cable in your toolkit. RenTrip provides cables for all longer rides already for riders. Please ask how to change in case of emergency. Good riders know at least few maintenance tricks.
Happy Riding. Happy Journey.
Courtesy: Parvez is an avid rider and has completed thousands of miles on Ladakh and other roads.