Hero Passion Pro Latest Specifications Colours Maintenance and Price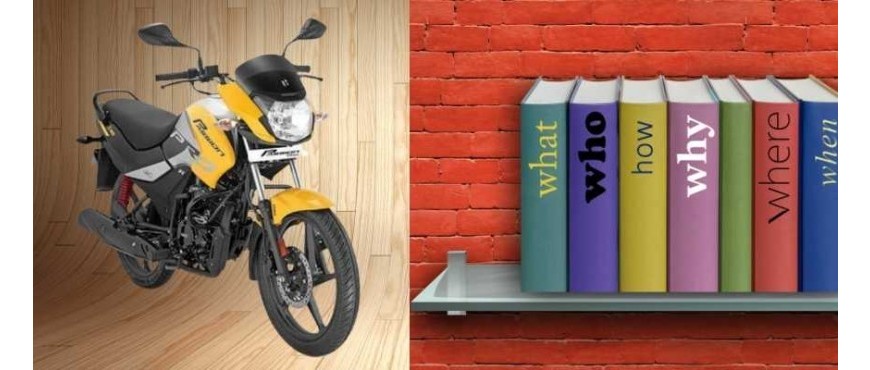 Hero Passion Pro Latest Specifications, Colours, Maintenance, and Price
Hero remains the economic king as far as the bike scenario in India is concerned. There have been one after other superb bikes launched by the esteemed company and this made traveling life easy for millions of Indians. One of the most recent launches being the esteemed Hero company is Hero Passion Pro (BS6).
The bike has gained immense popularity among a wide array of consumers in almost no time. Launched on 21 March 2020, the sales figure has been on a constant increment ever since. The reasons for its high demand are very prominent and justified. Let's take a glance at the prime specifications for the bike.
Specifications
| Dimensions | Measurements |
| --- | --- |
| Overall Length | 2036 mm |
| Overall Width | 720 mm |
| Height | 1113 mm |
| Disc-drum | 715 mm |
| Wheel Base | 1270 mm |
| Saddle height | 799 mm |
| Ground Clearance | 180 mm |
| Kerb Weight | 118 kg |
| Disc-drum | 118.3 Kg |
| Drum-drum | 116.7 kg |
| Payload | 130 kg |
Capacities
Engine oil: 0.95 liters at disassembly and 0.75 liters at draining

Fuel tank capacity: 10 liters
Engine
Maximum power: 6.73 kW @ 7500 r/min

Maximum torque: 9.89 N-m @ 5000 r/min

Bore and stroke: 50.0x57.8 mm

Compression ratio: 9.7:1

Displacement: 113.2 cc

Spark Plug: NGK-CR7HSA, P-RZ9HC (Federal-Mogul), BOSCH-UR4AC
Chassis and Suspension
Front suspension: Telescopic hydraulic shock absorbers

Rear Suspension: Swingarm with 5 step adjustable hydraulic shock Absorbers

Caster angle: 26.1°
Usability
A comfortable ride for individual or family, urban or rural roads. Hero is a leading Motorcycle Company in India; as a consequence, there is no dearth of service stations in any area of the country. So any breakdowns or unexpected turmoil are easily mendable, be it any part of the country. This allows the rider to ride freely without stress in any city, village, or highway.
The weight of the bike makes it easily operative by all sorts of riders.
Available Colours
There are many colors that Passion Pro is available in. Some of the major available varieties are:
Black with frost blue

Glaze Black

Moon Yellow

Heavy Grey Metallic

Sports Red

Black with sports Red

Matte Brown

Bronze Yellow

Mystic White
Price Range
The price of Hero Passion Pro across India ranges mainly 70,375 - 75,100 INR.
Rent Information
Rental Rates, however, may vary from city to city. Check Hero Passion Pro on Rent offers in your city from RenTrip.
Rental Availability
Here at RenTrip, you can rent Hero Passion Pro at Various Cities like:
Agartala, Ahmedabad, Ajmer, Aurangabad, Bhubaneshwar, Bhopal, Bengaluru, Chandigarh, Chennai, Coimbatore, Cuttack, Dalhousie, Dehradun, Delhi, Dharamshala, Fatehpur, Ghaziabad, Goa, Gurgaon, Guwahati, Gwalior, Hyderabad, Indore, Jaipur, Jamshedpur, Jammu, Jodhpur, Kanpur, Kanyakumari, Kochi, Kolkata, Kota, Leh, Lucknow, Madurai, Manali, Mount Abu, Mumbai, Nainital, Nagpur, Nashik, Noida, Patna, Pondicherry, Port Blair, Pune, Puri, Raipur, Ranchi, Rishikesh, Shillong, Shimla, Srinagar, Siliguri, Thrissur, Tirupur, Vapi, Varanasi, Udaipur, and Vishakapatnam.
Hero Passion Pro Maintenance Cost
The aggregate maintenance cost of Hero Passion Pro for a period of there years generally amounts to around Rs. 10,200.
Servicing Schedule for Passion Pro
For best results and comfortable longevity of your motorbike and maintaining good economic scale, first servicing should be done after 500 Km, second Servicing after 3000 km, third Servicing after 6000 km, fourth servicing needs to be done after 9000 km, fifth servicing after 12,000km and sixth servicing after 15000 km. Till the sixth servicing, it's cost-free.
How Often Hero Passion Pro Does Need Changing of Engine Oil?
For efficient running, Passion Pro needs changing of engine oil every one year or every 2000 Kms, whichever happens, to occur first.
Passion Pro has the word pro in its name for a reason. An excellent ride with an extremely economic mileage of 70 km per Liter makes this an area covering machine, equipped with style and sturdiness. One can cover large areas economically. Passion Pro is easily rentable in all major and minor cities. Be it a professional or casual ride, Hero Passion pro will take you there at the speed of a tide! Enjoy Riding.