Motorcycles are not Dangerous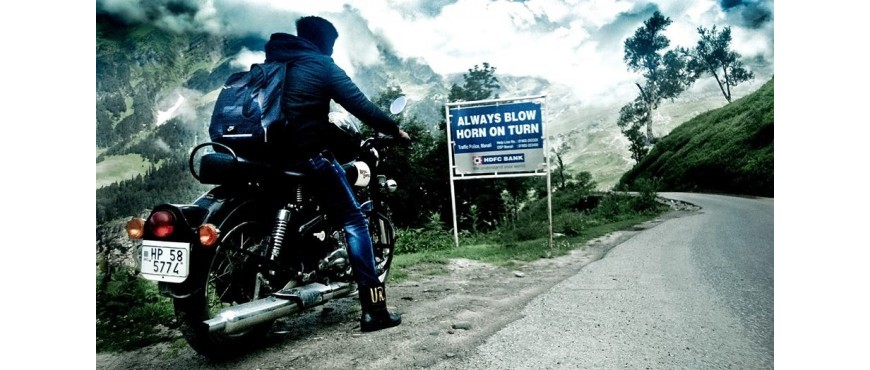 Agam Raghav/ Photo by Vivek Chaudhary
Riding a Motorcycle can be a joyous thing. Every time you push the self start button or twist the throttle you can feel an emotion rushing deep inside your heart. The emotion of being happy and free from this world. When you make your motorcycle roar on an open road or highway, it gives you an adrenaline rush like no other. A feeling which is alien to any person who has never laid hands on a motorcycle. A sense of being liberated, a sense of rejuvenation and pride.
But often people with inadequate knowledge about motorcycles have pre-conceived notions that motorcycles are a threat to the commuters as well as to the biker's life. These kinds of notions leave a negative impact in the mind of every person who wants to ride a motorcycle & refrain them from doing so.
Here we need to break this notion that motorcycles are not safe, because they give you a satisfaction of freedom and joy. Because millions of people ride them every day and many have to try their hands on motorcycles for the first time.
People have misconception because biking is hard to get into and it's not everyone's cup of tea. Due to this one restrains from becoming a life-long rider. But we cannot blame motorcycles for this. We cannot deny the fact that motorcycles are one of the best machines we have so far. Of course we have to be more cautious and sensible while riding a motorcycle.
About 80% of the motorcycle -riders ride sensibly and safely. They wear proper gears while riding, they follow traffic rules, and they take care of themselves and other commuters while riding. Most of the accidents happen due to the negligence of others. Owing to some people who don't have the sense of riding a motorcycle safely, the blame of reckless driving is passed on to the whole bunch of riders.
On the other hand there are some rich brats who directly try their hands on big sports motorcycles. This is one more reason why motorcycles are not considered safe. They should first set their hands on 200-250 cc motorcycle before going on to big machines. Before riding motorcycles of 650-1000 cc, you first have to experience the ride of low cc bikes.
Motorcycle riding is not dangerous if one rides with caution and sense. One should not confuse reckless riding with adventure and thrill, riding is not about speed .Riding in actual sense is to explore oneself. It is to enjoy and celebrate life. One can surely experience the world which only we riders know, the world without boundaries; the world that is free from all shackles…..all you need is conscience to ride.
Happy riding!