20 Best Places to Visit in Lonavala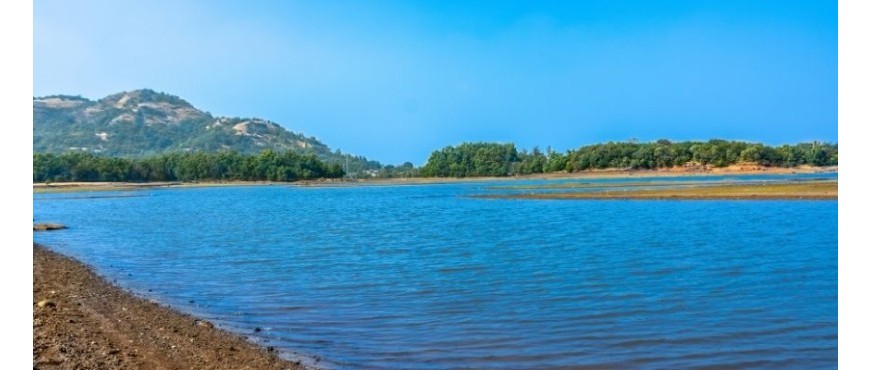 Things to Do in Lonavala During Monsoon Season
The breathtaking beauty of the verdant valleys surrounding Lonavala makes it a popular hill station. Viewing mountains and greenery can be relaxing, and Lonavala offers plenty of these vistas. Due to its beautiful ambience during the rainy season, Lonavala is still one of the destinations near Mumbai.
In Lonavala, you may engage in a wide range of activities. Lonavala is also famous as a Honeymoon destination in Maharashtra. If you are newly married and looking for places to visit in Lonavala for couples, these places should be on your hit list.
You may have the best of all worlds regarding adventurous activities, sightseeing, and buying delectable 'chikki.' Let us explore things you can do in Lonavala. We hope you can enjoy your trip to the utmost.
Here we are giving the top places to visit in Lonavala by bike. If you do not wish to use your bike for this trip & wish to rent a different bike for this diverse experience, consider renting a bike in Mumbai or in Pune. RenTrip offers a range of bikes from these nearby metro cities for Mumbai to Lonavala or Pune to Lonavala road trip.
1. Tiger's Leap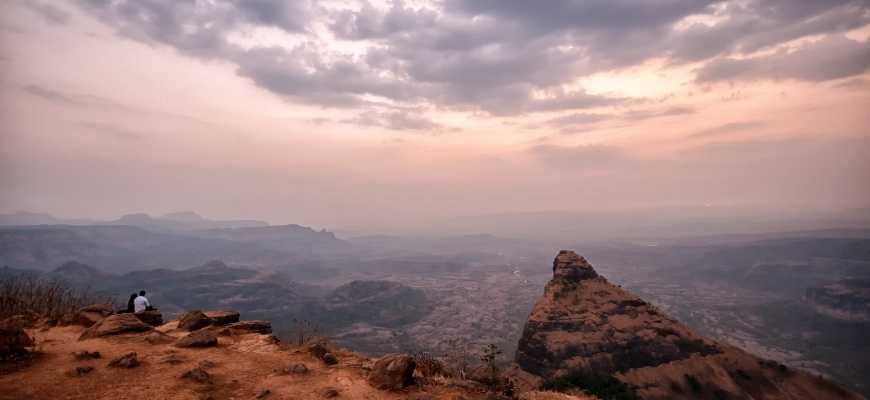 The name Tiger's Leap was given to this location because of the shape's similarity to that of a tiger jumping into the valley.
You'll be able to go hiking and trekking once you've arrived at this vantage point. This location is worth seeing whether you're with your family, partner, or pals.
2. Pawna Lake Camping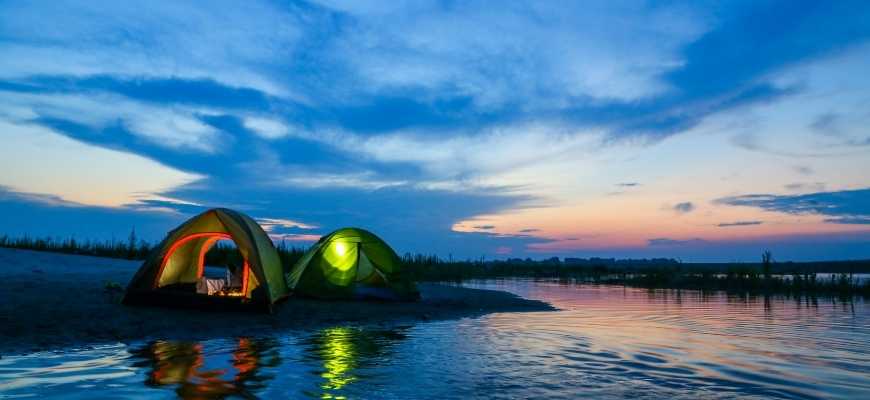 Pawna Lake is one of the best places to visit in Lonavala. For those who are stressed out, lakeside camping in Pawna is the perfect weekend vacation. It's time to reconnect with nature, and here's how you can do that. With some peaceful music, you can unwind away from the bustling crowd.
3. Duke's Nose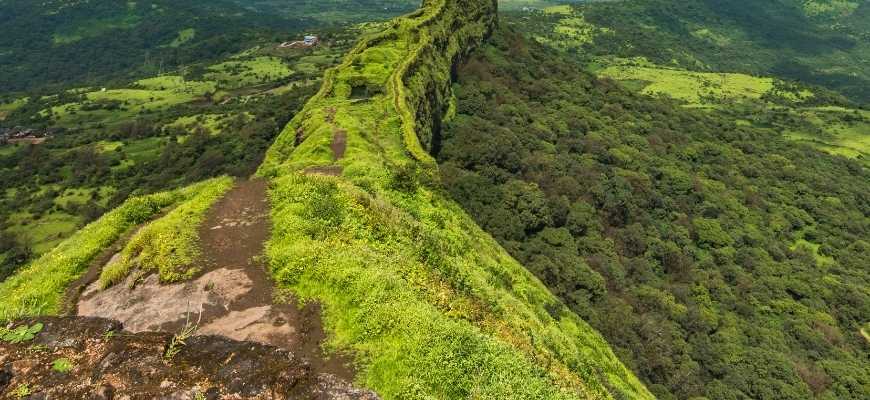 A hillock in Pune, near Lonavala, is known as Duke's Nose, or Naagphani, an Indian name for the shape of a Cobra. The area is well-known for its scenic beauty and hiking opportunities. Long routes through the forest will take you on your trek here. It's also one of Lonavala's most daring activities and a fantastic place to go rock climbing.
4. Karla Caves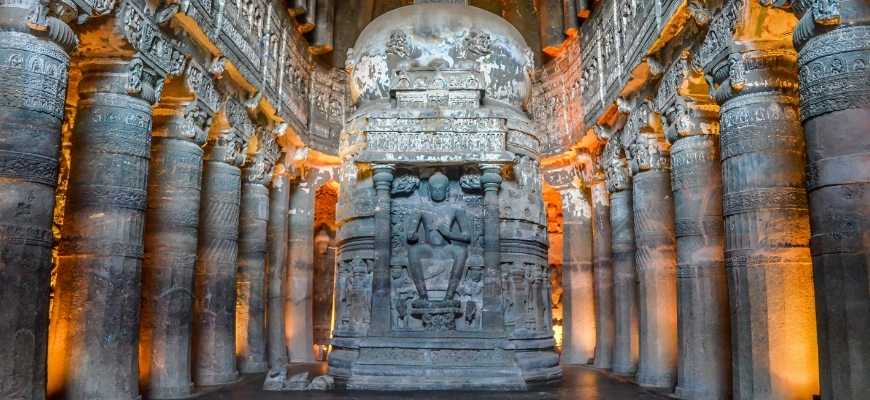 Karla Caves are one of the few caves in the Sahyadri Hills that have been discovered. This cave is located on the Pune-Mumbai highway. Karla caves cherish the legacy of rock-cut Buddist Caves and are a must-see in a lifetime of someone who admires perfections.
One of India's biggest Chaityas is located within these caverns. The Ekvira Temple is the most well-known feature in Karla Caves.
5. Wax Museum
Another attraction is the Celebrity Wax Museum, where you may gawk at wax statues of your favourite Bollywood celebrities. The museum offers guests an interactive experience in which they may take beautiful photographs with wax figures.
6. Visit Bhushi Dam
The beautiful frames of the Bhushi lake, located on the Bhushi Dam, will delight your spirit. The lake is situated away from the city and provides a beautiful retreat for travelling spirits.
This dam is the most scenic area in the charming hill village of Lonavala. Bushi Dam is one of the best places to visit in Lonavala in the Monsoons.
7. Rajmanchi Fort
Rajmachi Fort is one of the must-see tourist attractions in Lonavala. A visit to this fort revives the senses with its gorgeous views. A trip to the Rajmachi Fort can lead you to the region's secret sceneries, which will enchant you. From here, you can view the Duke's Nose. This is undoubtedly one of Lonavala's most exhilarating activities.
8. Lohagad Fort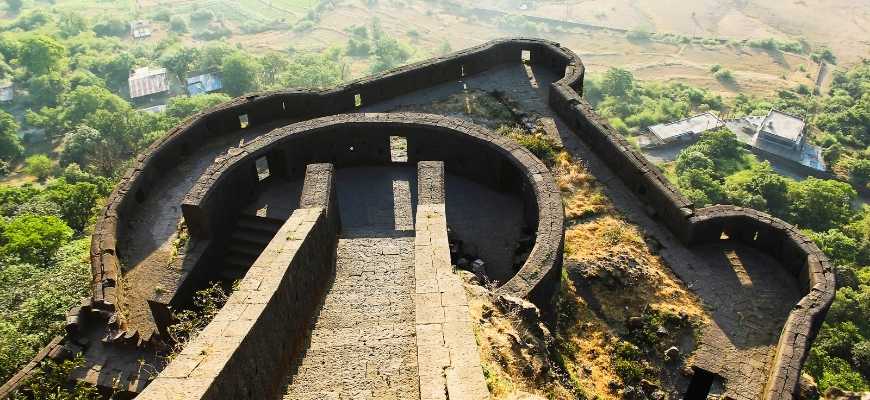 Lohagad is one of Pune's most beautiful spots, near the well-known hill station of Lonavala. This historic site, which belongs to the 18th century, is worth a visit if you want to admire the beauty of historic buildings in the middle of a forest.
From the peak, you'll be able to take in the area's scenery. During Shivaji's reign, this Iron Fort served as a jail for prisoners.
9. Bhaja Caves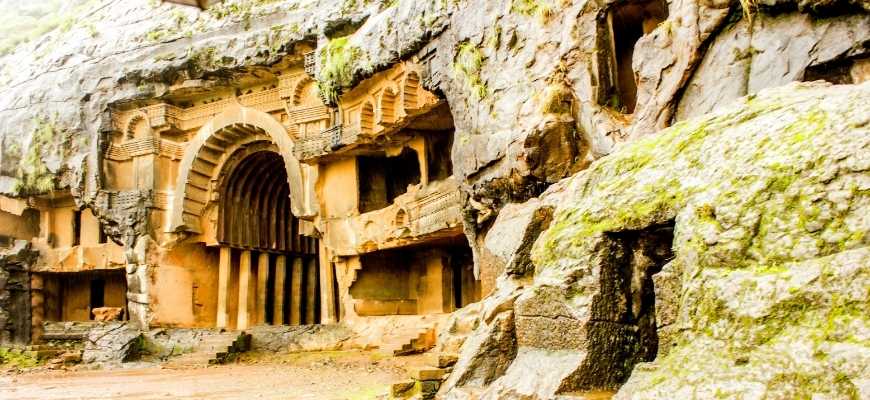 The ancient Bhaja Caves are also located in Lonavala. The archaeological site, consisting of 22 caverns, is thought to date back to the second century and attracts many tourists. The caves are covered with dense, lush vegetation, making them a paradise for wandering spirits.
The Bhaja caverns are a must-see for history buffs. It will be a fantastic sightseeing excursion to legendary India's golden splendour.
10. Lonavala Lake
The Lonavala Lake waterfall is particularly spectacular during the monsoon season when the surrounding flora blooms. The lake is also known as the monsoon lake since it fills up with water during the monsoon season.
The vibrant hues of the surroundings provide a memorable experience in this section of Lonavala.
The flowing waterfall offers a pleasant atmosphere that makes it excellent for picnics. The lake is surrounded by a diverse array of flora and animals, adding to its splendour.
11. Tikona Fort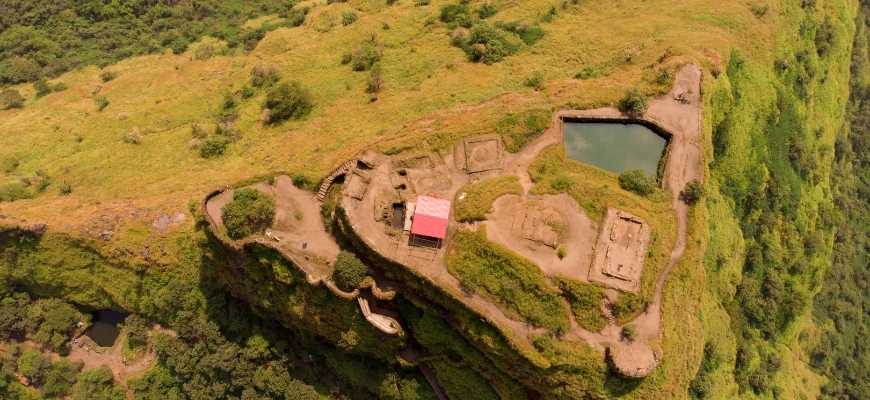 Vitandgad is a hill fort situated in Lonavala's Maval area. It is a popular tourist venue that can be visited to see the great views of the surrounding area. With its lofty walls, huge doors, seven water tanks with pure water, and a breathtaking view, it still evokes amazement and regard.
12. Ryewood Park
This Park is full of lush green trees and is open to all for a Nil entry fee. The sound of birds chirping and the thick greenery contribute to the tranquillity of the environment. You shall also find a Temple inside the park Ryewood Park is a city park where residents go for a stroll or a quick rest.
The Park is named after "Mr Rye," who was an Officer in English Army. He stayed for a considerable amount of time here.
13. Valvan Dam
Valvan Dam is one of the most incredible things to do in Lonavala in the summer. The Valvan Dam, near Lonavala in Maharashtra, is surrounded by lush flora and tranquil settings and is a near-perfect evening excursion place.
This is one of Lonavala's most enjoyable activities. A lot of photographers come here to take pictures of the gorgeous views.
14. Della Adventure Park
Della Adventure theme Park is a place where you can do bungee jumping. The activity will occur at Della Adventure Park, a 5-acre luxury resort. The park is an exquisite one-stop destination for mind, heart, and soul entertainment and enjoyment.
Della Adventure Park is a fantastic weekend retreat for individuals from Pune and Mumbai. It is because of its cloud-hugs, exciting activities, and scenic surroundings.
15. Aundholi Campsite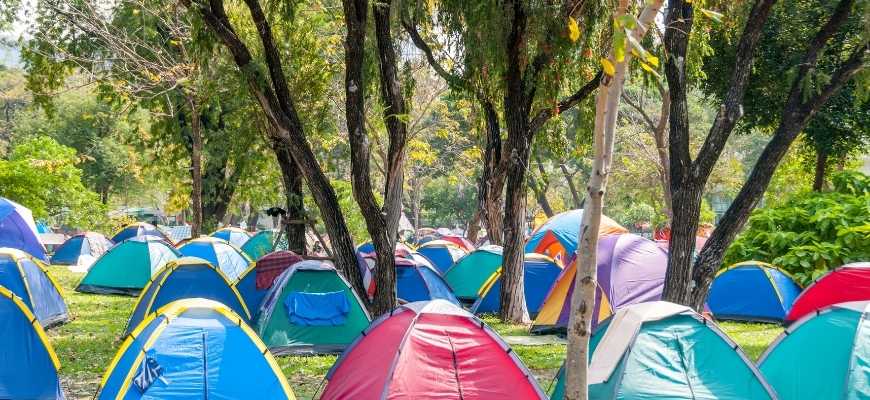 Aundholi is a tiny town in Maharashtra known for its excellent camping. Aundholi is a lovely campground in the middle of Lonavala. The hamlet is known for its panoramic views and ethereal natural beauty.
It is a popular choice among both locals and visitors, which is one of the most fantastic things can do in Lonavala.
16. Kune Falls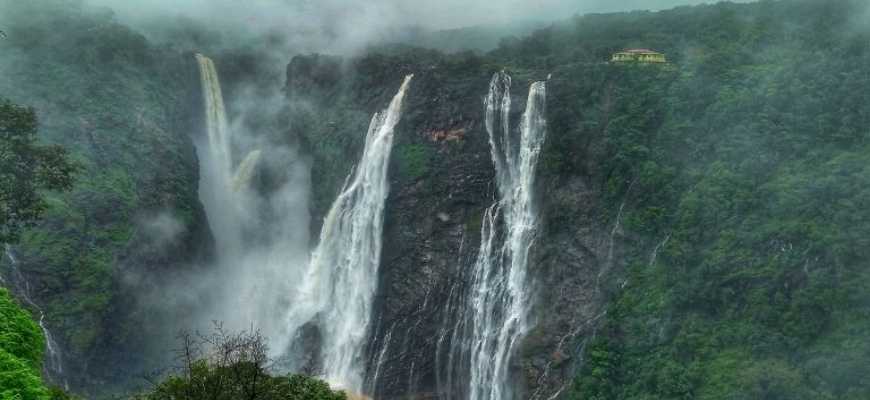 A day's visit to the falls with your pals is one of the most enjoyable activities in Lonavala. Kune Falls, which is near the Bushi Dam, is a favourite hangout for kids. Food vendors serving steaming Maggi and coffee may be found around the area. The Kune Falls, located in Lonavala, is India's 14th tallest waterfall. It's a three-tiered waterfall with a Sahayadri mountain backdrop.
17. Bhairavnath Temple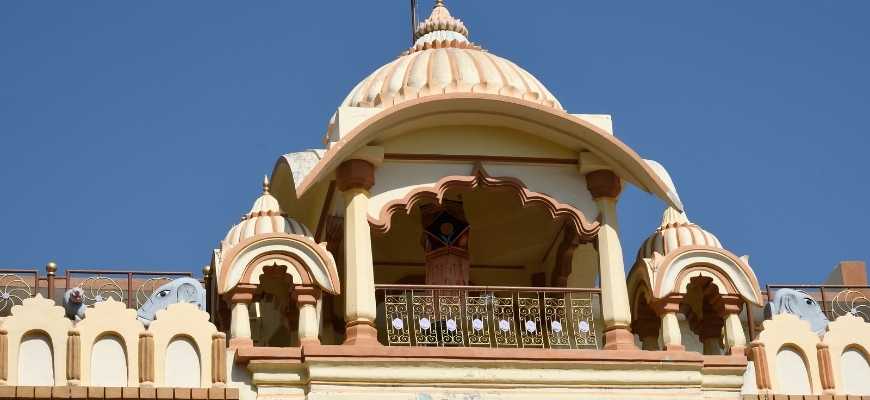 The Bhairvanath Temple in Rajmachi is devoted to Lord Shiva, also known as Bhairavnath. It is noted for its construction and design, resembling other Shiva temples in the Konkan area. In the background of the temple is a gorgeous lush forest.
18. Ambay Valley
The Aamby Valley is located about 24 kilometres from Lonavala and was designed by Sahara India Parivar. This environment-friendly landscape is adorned with world-grade infrastructure. Many people come to the township for a day trip or a weekend retreat. The breathtaking natural surroundings and world-class infrastructure will take your breath away.
19. Lion's Point
The sunset at Lion's Point in Lonavala is a sight to behold. The spectacular views of the mountains and valleys are the main attraction. During the monsoon season, the valley comes to life with lush thickets and picturesque waterfalls.
20. Amrutanjan Point
Amrutanjan Point, located at the start of Khandala Ghat, is a great spot to take in the spectacular scenery and panoramic shots of Khopoli. Due to the favourable weather all year and the picturesque surroundings, this is a great place to have a picnic. This is among the most popular activities in Lonavala because of the beautiful vistas. Bring your family or friends and have a great day picnics here.
These are some top places to visit in Lonavala. You must enjoy all these activities whenever you visit Lonavala. Have a great vacation with your friends or family there.