Top Travel Destinations in India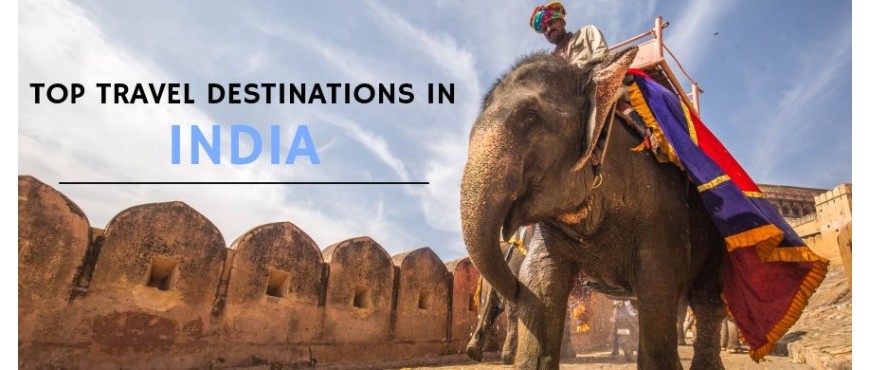 It is not surprising that India is the land of adventure. Right from paragliding to Mountain hiking there is a lot of thing for adventure seekers. If you are looking to get away from the regular schedule and hustle-bustle life and want to do some pumping activities. Then you have come to the right place. Below we have mentioned the top adventure travel destination in India. Let's take a review.
Leh Ladakh
When it comes to adventuring Ladakh needs no introduction. From back-breaking Stok Kangri trek to painless Sham valley trek, this place is heaven for trekkers. To explore this destination hassle-free you can also book rent a bike from the Rentrip. During winter when mountain covered with snow is the perfect time to hit this place.
Rishikesh
Rishikesh is another perfect adventure travel destination. Not only famous for Yoga, but this place also has lush greenery, exotic waterfalls, and is filled with many adventure activities. Here many adventure seekers can bike hire from the Rentrip and travel with their friends and family and click no filter needed photographs.
Meghalaya
If you are going to Meghalaya you are going to see captivating caves, trails, forests, and waterfalls. And caves will definitely enthral you. All in all, Meghalaya is chock full of adventure, so pack your bag and head over to this place.
Goa
Is there anyone who is looking for a place filled with water sports adventure activities? If yes, then Goa is only for you. You have to come to Goa to take the experience of water activities and see just how other travellers enjoy here like a pro. Many travellers book scooter rental and enjoy the street sides.
Mysore
If you really want to experience the mother of adventures sports skydiving then come to Mysore. Jump from the altitude of 4000 feet and experience the spectacular view of this destination. You can also rent a motorbike in a city from the Rentrip and spend your day happily from sunrise to sunset.
Andaman Island
Andaman Island is beautiful. If you want something that is easy to perform without screaming muscles then do scuba diving on this Island. As this place is surrounded by coral reefs, blue crystal waters, and pink sand beaches. It is an iconic place for vacationers.
Kinner Kailash Spiritual Trek
It is the perfect trekking spot for mountaineers. Technically speaking, not for novice mountaineers. The trek is a little bit different from other mountains. This fascinating mountain is an ideal spot for any adventure buff.
Haridwar
Haridwar is a great destination to visit if you are looking for some spirituality along the ghats of the holy Ganges. You can also explore nature and have some divine time in various Ashrams and Gurukuls. The best option to explore Haridwar is to rent a bike in Haridwar.