Top 5 places to visit in Delhi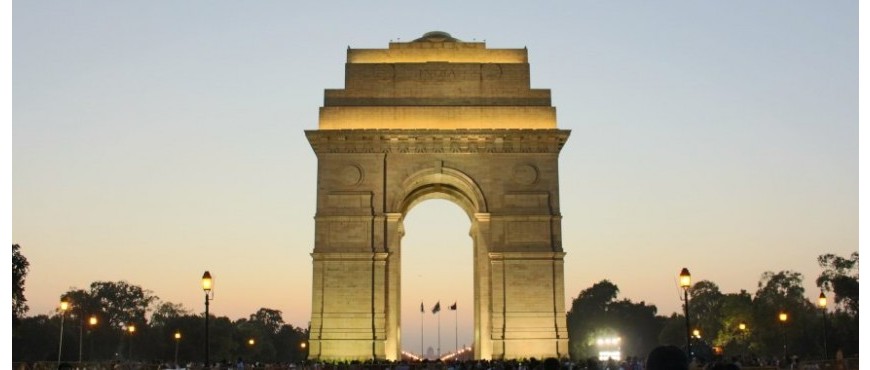 Top 5 places to visit in Delhi
Paired with a rich back-story and the status of being the capital of India, Delhi is a place where adventure never ends. This city has been dotted with forts, spellbinding mosques, and several monuments that have been in existence since the Mughal era that once ruled over this city. The best thing about a trip to Delhi is the fact that most of these things that you can indulge in come free of cost, except for shopping and some popular sites.
Let's get to understand what are some of the top places you can plan a trip to, when in Delhi.
1-Chandni Chowk:
A trip to Delhi without its unique shopping experience is incomplete. If the wholesale market in Delhi is what you are searching for, grab a local transportation option and get to the Chandni Chowk. Bargain, great collection, and never-ending shops are what you experience in this place when you walk through the narrow lanes decked with inexpensive fabrics, electronics, and jewellery. Apart from shopping, what brings people to Chandni Chowk is the street food in this locale at amazingly low prices. The special feature of this market lies with the fact that it's affordable as well as flaunts a modern pattern, style, design on the items available.
2-Red Fort:
Red Fort is among the most famous attractions of Delhi that stands as the powerful reminder coming all the way from Mughal era in India. Additionally, this place also reminds the visitors of the struggle faced by Indians during the freedom fight. This iconic architectural marvel was built under the reign of Mughal emperor named Shah Jahan who was the fifth in the line of the Mughal lineage. When visiting this place, one must take some time and watch the mesmerizing "Sound and Light Show" on-site that airs for a duration of one hour. One more thing that you need to know about Red Fort is the fact that it was actually white when it started. It was originally built with limestones that started chipping after some time. In order to stop the wearing of the fort, the British then painted it with the red colour.
3-Jama Masjid:
Jama Masjid stands as a marvel built in a time period of 6 years and currently holds the tag of being the largest of its kind in India when it comes to mosques. This marvellous treasure located in Old City can hold a whopping 25,000 devotees. A hike to its top towards the southern tower shall take you to a site that comes with stunning views. The overall construction cost for Jama Masjid came down to 1 Million Rupees with 5000 workers involved.
4-Swaminarayan Akshardham:
This one is actually a new addition to the collection of places you can visit in Delhi. Built under the guidance of BAPS Swaminarayan Sanstha which is a spiritual organization, it was opened to the public in the year 2005. The temple complex is comprised of white marble perfectly paired with pink stone. Additionally, the complex houses varied sculptures, sprawling garden, and even a boat ride for the visitors.
5-Humayun's Tomb:
If you have been wondering whether the Humayun's Tomb looks like a replica of Taj Mahal which is located in Agra, well you are partially correct. In actuality, Taj Mahal is an inspired creation derived from the artwork seen in Humayun's Tomb. It was built back in 1570. This tomb houses Humayun, 2nd Mughal emperor's body inside the premises. The tomb looks best when viewed in a golden hue coming from the sun during late afternoons.
Get to know more about "Dilwalon ki Dilli" by visiting the website, Nerds Travel.