Submissions of an Indian Biker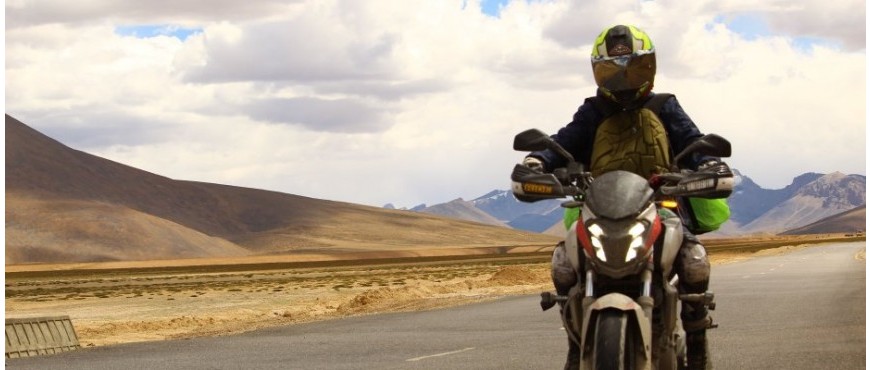 Motorcycle riding through the challenging terrain is not just a hobby but a passion. Motorcycling to some is a lifestyle and to others, it is just a hobby.
Whatever reason a motorcyclist has for getting on that bike, riding is a feeling of freedom. When I ask others, most of their answers are like they get backache and other problems if they ride a bike for even 80-100 kms, I won't say it's wrong but it's up to you like if the madman inside you craves louder than that pain.
Lifestyle nowadays is like reading novels, listening to music or watching movies. For me, one of my most favorite hobbies is to get my bike to a new destination. Since childhood, I do love bikes so much. I started riding bikes when I was fourteen.
At that time, having my first bike was like having a new buddy. But I don't know how my hobby transformed into my passion for loving motorsport so much.
There are many reasons why I love doing long rides so much. I want to explore the world by myself. I am just giving my motorcycle the taste of new roads and filling my thirst of travelling. I think motorbiking challenges me. When I am on a mobile terrain I am there just with my motorcycle and only I know what I am feeling and experiencing.
For motorsport, we must prepare ourselves for every odd situation that may happen, just maintain that chill attitude of bikers, set the destination and go out to enjoy the journey not just hustle to reach the destination.
The difference between a hobby and "passion"?
The dictionary defines a hobby as an activity or interest that is pursued outside one's regular occupation and engaged in primarily for pleasure. Passion, on the other hand, is defined as a powerfully intense, driving or overwhelming emotion.
It is described with phrases such as ardent love, boundless enthusiasm, an irrational but irresistible attraction to some activity or object. It's characterized by feelings, excitement, craving, devotion, eagerness, ecstasy, joy, rapture and zest.
We all feel confused at some point in time that is really worth what you are doing to follow your passion. I am even unknown to the destination where my passion will take me. But I am definitely going to reach there someday.
I am definitely passionate about motorcycle riding and respects every person out there with having their own dreams which they want to be fulfilled. But I am a fan of those people for whom their passion is a definite, obsessive kind of thing. I'm one of them.
(Disclaimer: I am associated with RenTrip as a Ride Captain. You can reach me on Instagram on ComeFlyWithMe)