Leh Ladakh Motorcycle Expedition 2021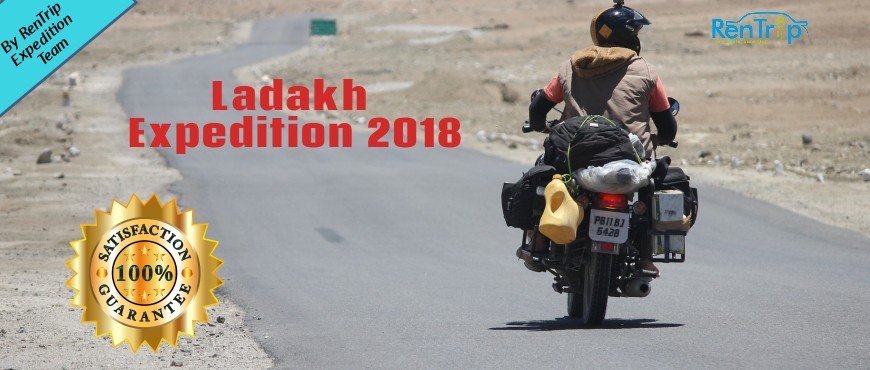 Ladakh has always been an attraction for bikers around the world. While March is passing by, the riders have already started preparation to conquer the world's highest motorable road. The alacrity of a rider is inexplicable while one passes by Nature's one of the most beautiful creations. To make it more fun for you, team RenTrip is fully prepared. While solo motorcycle riders can start from Delhi, Manali, and Chandigarh, you can also join the fully guided motorcycle tours for Ladakh from either of these locations.
Enjoy green lush land disappearing while you pass Rohtang La. The picturesque valley has a lot to offer a rider. The sunrise in the Pir Panjal and other Himalayan ranges, the bluish Tso Moriri and Pangong Lakes, and tough terrains are all set to explore you from within. Someone has rightly said, "You know yourself when you know Nature". Ladakh is considered as the full expression of what Nature is. Enjoy campfires and stay in tents while our ride captain cares for the rest.
We have come up with full accessories support. Just ask us, and rent Go Pros, premium riding jackets and pants, Premium helmets, and much more. We shall also take care of your luggage carrier, and additional fuel requirements. Enjoy riding with fellow riders and feel the power of the hefty engine of bullets. So what you are waiting for? Reserve your ride with us now.