7 Must Visit Places in Bidar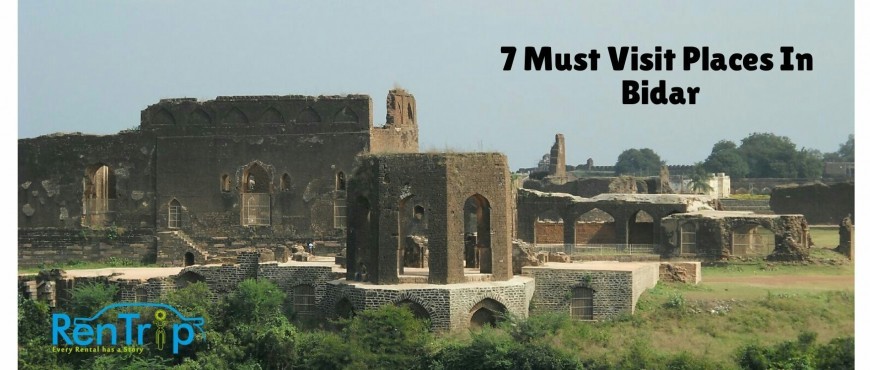 Bidar is the second biggest IAF training base in India. Bidar city is known for its Bidri craft also it is the holiest place of Sikh pilgrimage.
HOW TO REACH BIDAR
By Air: Nearest airport to Bidar is Hyderabad airport, which is 120 km away from Bidar city. Hyderabad airport is well connected to all major airports across India. After you reach at Hyderabad airport, you can hire Taxi or opt for a bus from there. For catching the Bus to Bidar, you need to reach MGBS (Mahatma Gandhi Bus Stand) by taxi or city bus.
By Train: Bidar is well connected to all major cities of Telangana, Andhra Pradesh, Karnataka, and Maharashtra via Rail routes.
By Road: Bidar is near to National Highway 7 that passes from Hyderabad.
By Motorcycle: Rent a Bike in Hyderabad or in Bangalore and reach bidar at your own convenience and freedom.
WHERE TO STAY IN BIDAR
There are a number of options available in Bidar to stay. Near Bidar bus stand you can find various hotels offering affordable and comfortable stay.
7 MUST VISIT PLACES IN BIDAR
1. BIDAR FORT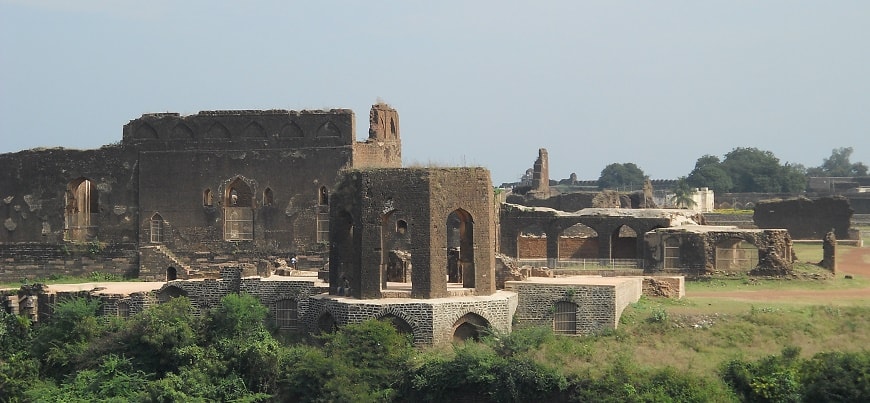 This Fort was built by Ahmed Shah Wali Behman (1422-86). He shifted his capital from Gulbarga to Bidar. The old Fort of Bidar was captured in 1322AD by Ulug Khan (Muhammad Bin Tuglaq). This was the time he built this Fort.
There are a number of monuments inside the Fort. The fort is in the rhombus shape, which has the length of 1.2 km and breadth 1 km. The walls are protected by a unique triple channel moat. There are a number of monuments within the fort, such as Rangin Mahal, Jami Masjid, and Sola Khamba Masjid.
2. BARID SHAHI PARK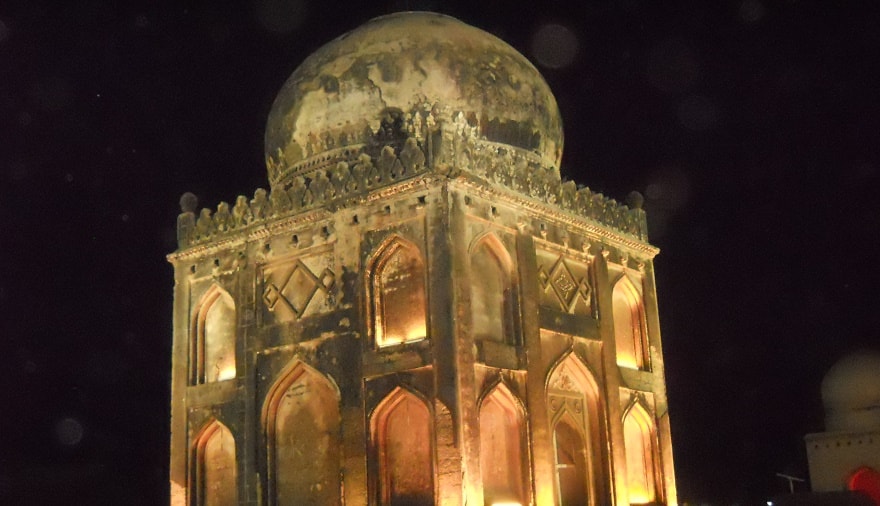 Initially, this place was a historical place which was built by Barid Shahi Kings. Now it is converted to a tourist park. This Park is fully renovated with greeneries, fountains, and statues. This park also contains a small food court. This is a perfect picnic spot to chill out with friends and family.
TIMINGS: 1700 TO 2000
TICKET: Rs 5/- PER PERSON
3. NANAK JHIRA
Guru Nanak Jhira Sahib is one of the holiest pilgrims of Sikh Religion. Nanak Jhira Gurudwara was built in 1948.
In 1510 – 1514 AD, Guru Nanak Saheb was on his missionary tour of South India. While traveling from Nanded to Hyderabad, he arrived Bidar to meet Muslim Saint Pir Jalaluddin and Yakub Ali. After reaching there he came to know about the acute shortage of drinking water. Well of this area were of no use as the water was unfit for drinking. Then while uttering Sat Kartar, Nanak Guru shifted a stone and with utter surprises of all, a spring of cool and fresh water came out. This is how it was named Nanak Jhira. This stream is still flowing and thousands of devotees carry this 'Holy Water' with them.
4. KARANJA DAM
Karanja dam is located near Byalhali in Bhalki. It is one of the best places for family picnics. It has a garden area for gossiping as well as play area for kids. Dam is constructed on sub-river Manjra of main river Godavari. The length of the dam is 3480m. You will encounter a peaceful and relaxing surrounding. The reserved water will give you the feel of the beach.
5. DEVA DEVA VANA
Shahpur Reserve Forest occupies Deva Deva Vana under its area, which belongs to Karnataka Forest Department and located on Hyderabad – Bidar highway. This garden is 35 yrs old and also known as Deva Deva Botanical Garden.
Here you can find more than 70 types of plants and trees which are high in medicinal value. All these plants and trees are names and have their scientific name written on it. Play area for kids and seating facilities are also available. There is a small canteen where you have snacks. Just in front of the garden they also have a nursery, where they grow different types of herbs, shrubs, and flora. You can even buy these plants for a cheaper rate.
6. PAPNASH TEMPLE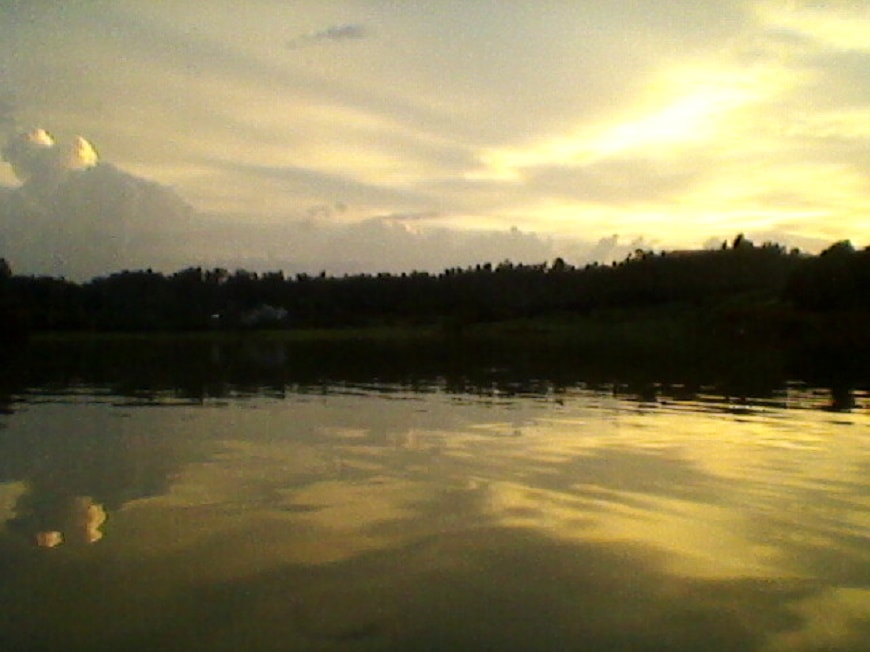 Papnash temple is one of the famous temples in South India. It is also known as Pap Vinashi Teerth. This temple is associated to Lord Shiva. It is believed that visit to the temple and a dip in the Papnash pond, located just down the steps of the temple, destroy all sins.
This temple is located in a valley. According to the locals, the idol of this temple is installed by Lord Rama on his way back to Ayodhya from Lanka. It is located near the Bidar- Udgir road. During Shivaratri, thousands of pilgrims and tourists visit this Temple. There is a large Shiva Linga to which pooja can be offered directly. During Shivaratri, a fair is organized.
7. BAHAMANI TOMBS
Bahamani Tombs were constructed by Bahamani Sultans. These Tombs are located in Ashtur 4 Km from Bidar city. There are 12 Tombs in a row. They are huge in a structure which has lofty domes. You can see the beautiful arches and the fine paintings. Now the colors have faded with the time but at some of the Tombs, they are still visible. among 12 Tombs one of them is of Sultam Allauddin shah ll.