10 Mistakes You Shall Never Want to Make on Your Leh Ladakh Road Trip in 2023 (Funny)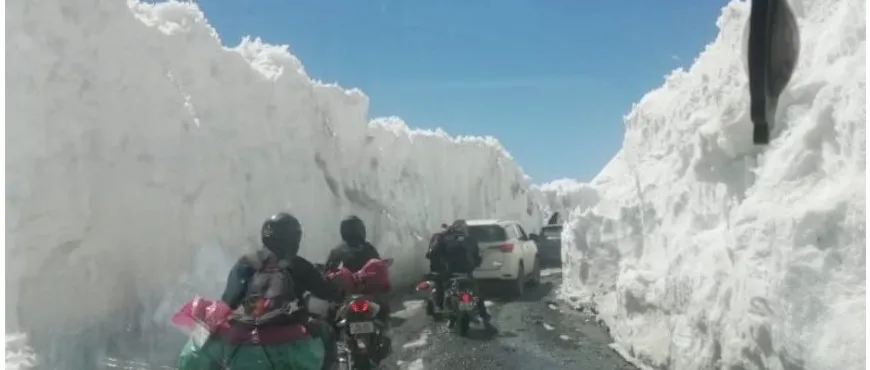 10 Mistakes You Shall Never Want to Make on Your Leh Ladakh Road Trip in 2023
All of us dream to visit Ladakh at least once in a lifetime. People from all the strata of this world plan to conquer the inherent challenges in Leh Ladakh Road Trip. But, we feel that things have been changing drastically. In the last trip year (2019), we have seen that Ladakh witnessed heavy snowfall and instability in the weather. The Manali – Leh highway was closed until late June and Baralachala Pass was one of the most challenging ones amongst others.
Apart from this, we have seen that some of the riders were not at all prepared and we have seen them leaving the ride in between and anyhow exiting Ladakh.
Please avoid these common mistakes while planning for Bike Trip Ladakh.
Ladakh Me to Mauj Masti Karenge! Sorry, if you are talking to enjoy the alcohol on the first day itself, please be prepared to quit Ladakh the very second day. Alcohol is one of the most common causes of decreased stamina and low resistance to weather among Ladakh Riders.
Wahi Chal Ke Rent Kar Lenge Bike! Amol couldn't get a bike at all when he reached Manali. He had to finally wait for 2 days and he could anyhow manage to rent a bike for double of the prevalent prices
Jitni Jyada CC ki Bike Hogi, Utni Jyada Achchi Trip Hogi! This is another common misconception about Ladakh. A bike starting from 200 CC of engine capacity is sufficient for 2 riders. Doing Ladakh requires fitness from Man and Machine both. So just concentrate on the fitness of you and your bike.
Mom Ka Sweater Bahot Garam Hai (Mom woven pullovers will work anywhere including Ladakh)! Yes, we love our moms, but try having correct riding gears which can save you from negative temperatures. If you are not in the mood to buy high-quality riding gear, you can rent them from us for an affordable price.
Mere Bike ki Tanki Bahot Badi Hai! Sorry, we respect the love for your bike, but please don't forget to take additional fuel from Tandi if you are doing a Ladakh Road Trip from Manali. If you are doing a trip from Leh, you also need to take additional fuel with you.
Mera 4G Phone Har Jageh Kaam Karega! No, your 4G phone may be good, but at most places, your phone shall never work. Try getting a BSNL postpaid phone, if you want to remain connected with your friends and family. While at some places like Sarchu, Pangong, and Nubra Valley, only a satellite phone shall do the job, a BSNL postpaid is what most of the guys prefer.
Mere ko to Isse Bhi Saste Me Tour Mil Raha Hai! You shall always get a cheaper Leh Ladakh Bike Trip package. We have seen those guys stuck in Rohtang with serious snags in their bikes. We thank that we met them and our qualified mechanic was able to get them out of the situation. Finally, who shall want to stay with four people in one room, and nobody to listen to their woes?
Leh Ladakh Families ke Liye nahi Hai! We completely disagree. Ladakh is best enjoyed with loved ones if planned properly. What if your beloved see the manhood inside you? We guess she got fewer chances to see your courage and stamina. She will love you for this forever.
Maine All India Roadside Assistance Package Kharid Rakha Hai! Ohh, these guys may assist you, but not in Ladakh. Try keeping with you a toolkit and common spare parts like clutch wire, accelerator wire, etc. RenTrip offers you a free spare parts kit with every rented bike.
Mere ko to Akele Hi Jaana Hai. Can't Adjust with Others! There is a thing called Biker Brotherhood and once you reach Ladakh, it develops inside every rider. Keeping in view the unstable weather of some of the treacherous passes, it is always advisable to ride in groups. You can also subscribe to our Guided Leh Ladakh Bike Tours which are always backed up by a mechanic, experienced Ride Captain, medical facilities, and a backup vehicle.