Hero Splendor Plus Specifications, Colours, Maintenance and Price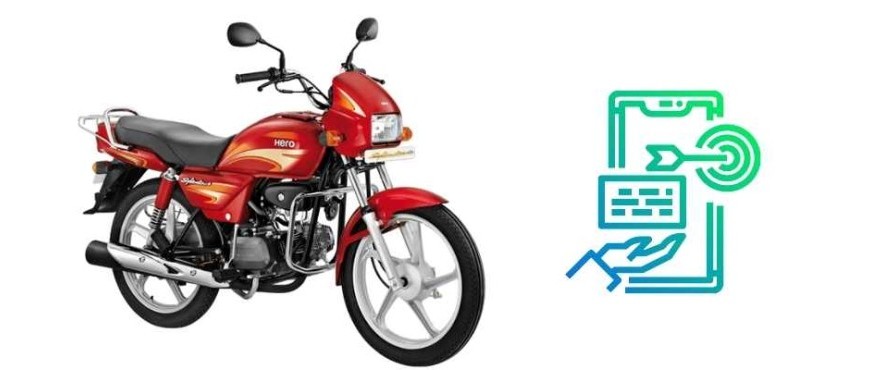 Hero Splendor Plus Specifications, Colours, Maintenance, and Price
In India, there are several operating bike companies. The reason a company Like Hero stands out is due to bikes like Hero Splendor plus. A bike that ticks right on all the items on a checklist is rare.
In the economic sense, Hero has been a leader for ages in the Indian context. Numerous bikes with superior performance have been your companion of comfort and ease. The significance of Hero Splendor Plus in the bike world stands at an extremely high place. The easy rentability of this bike in any city makes travelling smooth. You don't have to keep on renting an auto or a cab. You go to a new city borrow Splendor Plus and save that extra buck. There is absolutely no need to hassle or even worry about transportation. Stranger roads become thrilling occasions with the presence of Splendor Plus in your hands.
Specifications
Hero Splendor Plus entails the following specifications:
Engine Capacity: 97.2 cc

Transmission: 4 speed Manual

Mileage: 62 kmpl

Kerb Weight: 110 kg

Fuel tank Capacity: 9.8 liters

Seat height: 78 mm

Wheel: alloy

Emission: BS6
Details
Hero Splendor Plus is a bike meant for Indian roads. The offering comes in 8 different colors. The starting price is 63,497 and keeps on escalating with the choice of colors. The basic engine is 97.2ccBS6 which easily fosters power amounting to 7.91 bhp along with a torque measuring 8.05 Nm. Hero Splendor plus entails a combined braking system, with both, front and rear drum brakes. The average weight of the bike is 110 kg and the fuel tank capacity facilitates 9.8 liters.
Hero Splendor Plus remains one of the most rented products of Hero Motocorp. The motorcycle is available in triple variants, offering alloy wheels, self-start along with alloy wheels, and self-start with alloys and i3S
A fuel injection set up along with Hero's 'XSens technology' has been added to the 100cc, the carbureted motor of Splendor plus. With this updating, the engine produces now7.91 bhp at 8000rpm and 8.05Nm ranging at 6,000rpm. A four-speed gearbox is inbuilt to the engine still.
The basic style of the motorbike remains the same; however Black and accent Variant are the new additions to the basic model. Alongside 100 million Editions has only added in the market excitement for the product.
The modern display has wheels, a chain, and an engine painted in black. Retention of the cycle parts has also been done.
Usability
Indian roads provide our riders with all sorts of challenges. Be it busy traffics in the mid-cities of the uneven terrains of rural areas, everywhere Hero Splendor Plus comes out as a winner all along. This is used to the strong machine durability and fine overall engineering. So traffic challenges are curtailed down without any hassle at all.
Colors
Primarily the bike comes in eight different ones, they are:
Cloud silver

Black with sports red

Candy blazing red

Heavy grey with green

Black with silver

Black with purple

Bumble Bee Yellow

Matte Shield gold

Firefly Golden
Rent offers of Hero splendor Bike
The rent offers generally vary from city to city.
When to change Engine oil in Splendor Plus?
The prime deciding factor for changing engine oil for Splendor Plus or any other bike for that matter is the summation of the daily usage. Hero recommends SAE 10 W 30 or 4T plus as a suitable engine oil grade for Splendor bike. You should change the engine oil every 6000 km and top up whenever the oil level reaches a lower lever mark on dipstick or 3000 km whichever is earlier.
Enjoy the ride!