LOWEST PRICE GUARANTEED

Offer you the lowest priced bike

LOW-SECURITY DEPOSITS

Our deposits are as low as Rs 0

VERIFIED DEALERS

Trusted and verified dealers

100% MONEYBACK GUARANTEE

Yes! That's a promise.
Rent
Hero Moto Corp HF Dawn

Bike In Jodhpur
Rent Hero Moto Corp HF Dawn In Jodhpur
Search
LOWEST PRICE GUARANTEED

Offer you the lowest priced bike

LOW-SECURITY DEPOSITS

Our deposits are as low as Rs 0

VERIFIED DEALERS

Trusted and verified dealers

100% MONEYBACK GUARANTEE

Yes! That's a promise.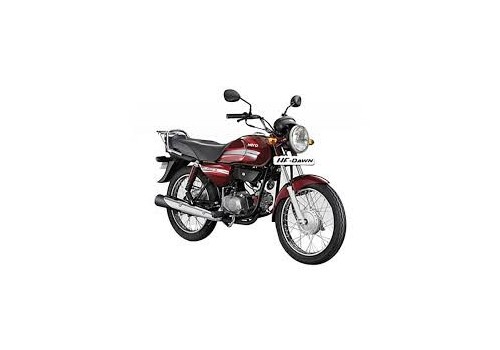 RenTrip is the largest provider of bike rental services in Jodhpur. Hire bikes with unlimited km and zero deposits. Get any rental bike on an hourly, daily, weekly, or monthly rental plan. Rent a wide range of bikes on an hourly, daily, weekly or monthly basis. Unlike others, we offer you the bike for the full 24 hours on our daily bike rental plans, where you can keep our rental motorcycles for 24 hrs if rented for a day. Why pay higher when you can rent a bike at really cheap prices.
We also have added a range of bikes to rent like KTM Duke 200, Royal Enfield Classic 350, Harley Davidson, Apache 310, Royal Enfield Himalayan, Honda CBR 150R, Honda Shine, Aprilia SR 150, Pulsar NS 150, Activa 4G, Suzuki Intruder 150, Bajaj Dominar and many more in our fleet to give you choice to pick your favourite bike. If you are looking for a bike rental nearby, just look for the nearest location which is given with every rental bike.
With a monthly bike rental option, you can hire the bike for steep discounts. Our self-drive bike rental model enables you to enjoy commuting for prices as low as Rs 450 per day.
Dreams need vision more than money. If you own a Splendor and wish to ride a Bullet, temporary absence or a long-term desire should not hinder you from doing that. You can simply contact RenTrip. Across the country, RenTrip excels in motorbike rental and stands out for its overall services. A wide array of two-wheelers is provided on rent. Various riders with an inherent passion for riding or inspired by roadies, all find a long-desired getaway here at RenTrip. Personalization and commitment to a high degree make us one of the topmost bike rental service providers in India. We have a large store of bikes that are exclusive, providing riders with choice and suitability according to budget. Rentals are provided on an hourly, daily, weekly, and monthly basis.
Trips are what riders are made of. This philosophy guides our business. You can rent for as many days as you want and go on the trip you have longed for. We deal in bikes that are suitably priced according to the customer's requirements. Variety is the spice of life they say, so is the case in our showcase of bikes. There are ranges for all sorts of consumers. Continuous upgrading of our online store enables providing the most recent collection of bikes to our consumer base. Customer satisfaction is or utmost priority.

Introducing REFER & EARN No Limit, Get Cashback on Every Friend Who Join Us.
Select Your Bike

You can search & select bike from our wide range.

Add to Cart

Easily add multiple bike in your cart or direct book from "BookNow" button.

Pick Your Bike

Find the pickup location and pick a bike.

Ride Anywhere

We do not have kms limit.
RENT HF DAWN IN OTHER CITIES
No Riding Limits

Odometer Won't Scare You Anymore.

Freebies

Helmets Always, Sometimes More.

Secure Payments

Our Payment Partners are Industry Leaders.

No Bullshit

A Day Rent is simply for 24 hrs, We mean it.

Verified Dealers

Every Single Dealer is Committed to Quality Service.

100% Moneyback

Not Happy With Service, Take Your Money Back.
We're here to provide helpful information when you need it most. And if you have a question, we're here to help with that too.
GENERAL ENQUIRY
info@rentrip.in
SUPPORT
support@rentrip.in
Now its easy to get two wheeler HF Dawn for rent in Jodhpur or HF Dawn bike hire in Jodhpur. We do provide monthly bike rental in Jodhpur city. One of the best, bike rentals in Jodhpur. We provide cheap bike rental Jodhpur. Scooter rental Jodhpur is our top priority to provide bike on rent near me (you). Find us with bike rental near me on search engines. You can hire good condition motorcycle for rent in Jodhpur. We are extremly proud to have a customer like you to rent bike in Jodhpur. User friendly website to rent bike in Jodhpur. High quality assurance with rent a motorbike in Jodhpur. We are everywhere, now rent a bike anywhere in india. We have flexible timings. You can rent HF Dawn bike on an hourly, daily, weekly and monthly basis.