LOWEST PRICE GUARANTEED

Offer you the lowest priced car

LOW-SECURITY DEPOSITS

Our deposits are as low as Rs 0

VERIFIED DEALERS

Trusted and verified dealers

100% MONEYBACK GUARANTEE

Yes! That's a promise.
Rent
Tata Tiago

Car In Bangalore
Rent Tata Tiago In Bangalore
Search
LOWEST PRICE GUARANTEED

Offer you the lowest priced car

LOW-SECURITY DEPOSITS

Our deposits are as low as Rs 0

VERIFIED DEALERS

Trusted and verified dealers

100% MONEYBACK GUARANTEE

Yes! That's a promise.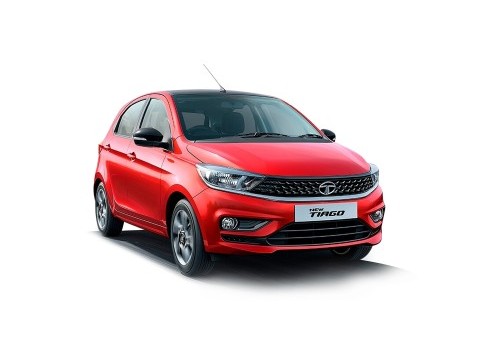 How to Rent a Self Drive Car in Bangalore
We have redefined Bangalore Car Rentals in such a way that it's easy for users of all segments to rent a self drive car for every occasion. People requiring cars for a short duration can rent them on hourly basis, whereas if you require a Self-Driven car for a few days, you can book on a daily or weekly pricing format.
We also offer long term car rentals in Bangalore so that you can subscribe to your favourite car at cheap prices without any yearly contract or commitment.
Here is how you can book rental cars in Bangalore
Visit our website.
Select your city as Bangalore. Also, select the booking format and desired dates of rental.
Choose from your favourite rental cars near you and book it online.
You have your booking confirmation in your hand now.
Pickup Car from our location. Drive it
Return to the same location once your drive is completed.
Cheapest Self Drive Cars in Bangalore
We know that you need the best car rental services at a cheap price. So we offer you a range of Economy and Luxury Cars and compare prices from multiple dealers, so our customers can get the cheapest deals when they need self drive cars on rent.
We have added many cars to our fleet, such as Swift, Grand i10, Tiago, Eon and WRV. We are also constantly updating our car fleet so you can always get the best car rental with the latest models. Our average cost of car rental in Bangalore is just Rs 2500/ day for a decent model.
Rent a Car for Self Drive in Bangalore
Renting a car for a self-drive in Bangalore is a great way to explore the city at your own pace. With so many car rental options available with RenTrip, you can find the perfect car for you. From luxury SUVs to hatchbacks and sedans, you can find the ideal car to suit your needs and budget.
Different packages, from daily rentals to long-term packages, are also available so that you can find the perfect option for your travel needs. With so many options, you can be sure to find the perfect car for your self-drive in Bangalore.
Great Benefits on Car Rental Packages
Another excellent option for self-drive rental cars in Bangalore is RenTrip online booking on our website or Car Rental App. We offer great discounts and packages, allowing you to find the perfect car at a great price.
You can also easily compare packages and deals to get the best value. We also provide roadside assistance (Optional), so you can have peace of mind while on the road. With so many options and great deals, you're sure to find the perfect car for your self-drive in Bangalore.
Best Car Rental in Bangalore
Furthermore, RenTrip can help you quickly book your car rental without any hassle. We make car rental hassle-free and convenient, so you can enjoy your trip without worrying about the car. With so many great options for self-drive car rental in Bangalore, you're sure to find the perfect vehicle for your needs.
Self Drive Car Rental in Bangalore for Outstation
Moreover, you can pick up your car from the nearest rental hub. Depending on your needs, you can also book your car for a one-way or round-trip trip. So, if you are looking for the best car rental in Bangalore for outstation trips, you don't have to look any further.
Our Cars are available from multiple dealers so you can easily compare prices and find the best deal for your desired car. So, enjoy the perfect self-drive in Bangalore with the perfect car rental service.

Introducing REFER & EARN No Limit, Get Cashback on Every Friend Who Join Us.
Select Your Car

You can search & select car from our wide range.

Add to Cart

Easily add multiple car in your cart or direct book from "BookNow" button.

Pick Your Car

Find the pickup location and pick a car.

Ride Anywhere

We do not have kms limit.
RENT TIAGO IN OTHER CITIES
No Riding Limits

Odometer Won't Scare You Anymore.

Well Maintained

Regular service and maintenance.

Secure Payments

Our Payment Partners are Industry Leaders.

No Bullshit

A Day Rent is simply for 24 hrs, We mean it.

Verified Dealers

Every Single Dealer is Committed to Quality Service.

100% Moneyback

Not Happy With Service, Take Your Money Back.
We're here to provide helpful information when you need it most. And if you have a question, we're here to help with that too.
GENERAL ENQUIRY
info@rentrip.in
SUPPORT
support@rentrip.in
Now its easy to get car Tiago for rent in Bangalore or Tiago car hire in Bangalore. We do provide monthly car rental in Bangalore city. One of the best, car rentals in Bangalore. We provide cheap car rental Bangalore. Car rental Bangalore is our top priority to provide car on rent near me (you). Find us with car rental near me on search engines. You can hire good condition car for rent in Bangalore. We are extremly proud to have a customer like you to rent car in Bangalore. User friendly website to rent car in Bangalore. High quality assurance with rent a car in Bangalore. We are everywhere, now rent a car anywhere in india. We have flexible timings. You can rent Tiago car on an hourly, daily, weekly and monthly basis.