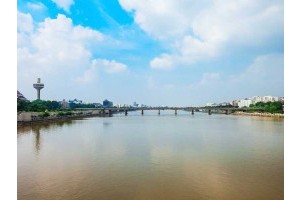 ---
Ahmedabad is currently one of the most desirable places to live in. With this one-day Ahmedabad local sightseeing, see a city steeped in history. The rich culture, heritage, and beliefs of the local people are represented via a variety of dance and art forms. Tourists go to the city to sample local food and learn about the city's gastronomic history.
Choose our one-day itinerary package if you wish to go to Ahmedabad. With our clients' preferences and financial requirements in mind, we created Ahmedabad Tour packages at cheap pricing. On your vacation, we will provide you with all of the required items. We will be responsible for all aspects of the trip, including lodging, transportation, and agenda. All of your troubles must be placed on our shoulders. Also, the package is pocket-friendly, so you don't have to worry about expenses as well.
You will be fascinated to know that we will provide you with a one-day bike trip. Isn't it exciting? Riding on the streets of Ahmedabad on the bike and enjoying the streets. You can enjoy the delicacies and culture of the city. We will make sure to make this bike trip memorable and spectacular. So, just contact us and plan a one-day trip to Ahmedabad. Let us tell you more about our trip and package.
| | |
| --- | --- |
| Tour ID | 17037216 |
| Trip Status | OnGoing |
| Trip type | Round Trip |
| Duration | 1 days, 1 nights |
| Availablity | Minimum 1 persons |
| Riding Kms | 250 kms |
| Points | Ahmedabad |
| Organiser | Wheels 2 Go |
| Zone | West |
GST @ 5% is included in tour pricing.
.
Packages Details
155 CC New Yamaha R15 for 01 Day Hotel to Hotel
Pickup And Drop From Airport Railway Station And Busstand By Car
Accommodation on Twin Sharing Basis in Hotel & Tent's In 4 Star And 5 Star Properties
Travel Insurance will be provided
Experienced Mechanic Back Up.
All required Permit.
All Tolls / Entry Fees
Itinerary Details
To begin, we will pick you up from whichever mode of transportation you are using. We will provide you with a pick-up facility from the airport, railway station, or bus stand. We will be waiting for you when you arrive in Ahmedabad.
We'll now drop you off at your hotel or lodging. After your trip, you can freshen yourself and rest a little. You'll be staying in a 4-5 star hotel. Breakfast is on us if you arrive early.
After resting, leave the comfort of the room and be ready to explore the city. We'd want you to arrive before 11 a.m. so that you can see more sites. You will get a sports bike for rent for one day. A sports bike to explore the streets and famous places in Ahmedabad.
Ahmedabad is a lovely city with many interesting sights to see. You may take a boat trip on Kankaria Lake, see Swaminarayan Temple, Jain Temple, and many more places. We'll compile a list of options based on your preferences.
After wandering till 2 p.m., you must experience the city's delights and street cuisine. Then begin exploring the city again.
Return to the hotel in the evening and hand over the bike to us. We will drop you at the airport, train station, or bus station. So that you can return to your residence.
Route Map
Take a Look at Our
You May Also Like
06.06.2023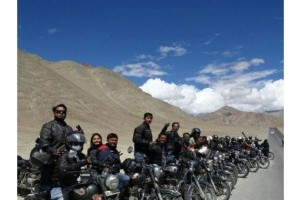 Manali Leh Srinagar One Way Guided Motorcycle Tour
9 Days
Get all the flavours in one Go! Discover Ladakh on a single bike trip. In this guided motorcycle tour, you shall pick the mot...
06.06.2023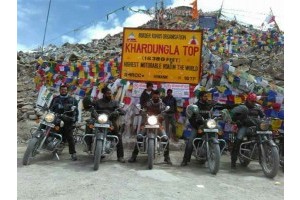 Srinagar Leh Manali One Way Guided Motorcycle Tour
10 Days
Pick the bikes up in Srinagar and drop them at Manali. In this guided motorcycle tour, we shall be starting our bike trip fro...
Frequently Asked Questions