Invest With Us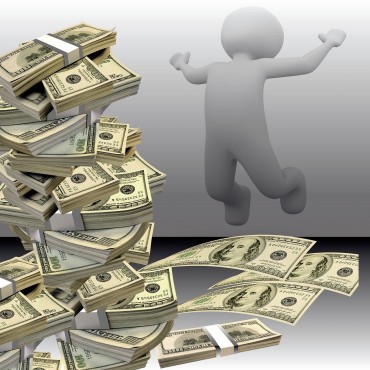 You can invest with us to take advantage of the fastest-growing bike rental market. You can invest as little as INR 50,000 to as much as you wish. We have the following investment options for you.
I
nvest on revenue sharing basis
Under this scheme, you need to purchase bikes and offer them for renting with us.
The bikes will be commercially registered in the name of Rentrip Services Pvt Ltd and will be rented anywhere in India.
Loss, theft or damage and complete maintenance of the bike will be our responsibility whereas all you need to do is to sit back, relax and see the money rolling in.
We share 30% of revenue with you which will be paid to you on a quarterly basis.
The minimum contract period is 5 years.
You hold the complete ownership of the bike during the contract period through a legally binding agreement, whereas we reserve all the rights including renting, modification or advertisement over the bike.
Bikes will be the sole property of the company after the maturity of the contract.
Registration and insurance charges are to be borne by you initially. Thereafter all the charges will be borne by the company.
If you don't earn double of your investment in five years, we pay the remaining amount to you after completion of the tenure.
Become Rentrip Franchise
This plan is the best investment option for young, enthusiastic, energetic and ambitious entrepreneurs.
You need to have a commercial space of a minimum of 1200 sq ft at the good location of the city.
Training and support will be provided by the company to enable you to understand the ethics and nuances of the business.
No branding fee is levied.
Bookings will be provided to you by the company.
We assure you 100% return of your investment within two years.
For complete franchise information, kindly mail at info@rentrip.in or call our franchise support team at 8011446646.
Invest in one lump sum
Under this scheme, you can choose to invest in any amount starting from INR 50,000.
We will pay 15% interest on your investment annually.
Interest will be credited to your account every year.
After 5 years, we pay you back with your complete investment amount.
Earn with your bike
You need to have a commercially registered bike.
You can use the bike at your discretion until you like it.
Drop your bike at our location and inform our dealer support for the period you wish to rent the bike.
The bike will be rented out and you will share 60% of revenue payable monthly.
Your earnings need to be a minimum of 2500 for being eligible for payouts. If earnings are lesser, then it will be carried forward for the next month.
Regular maintenance of the bike will be your responsibility, while we undertake to make good any damages or loss arising under the rented period.