List of Top Bike Renters in Bangalore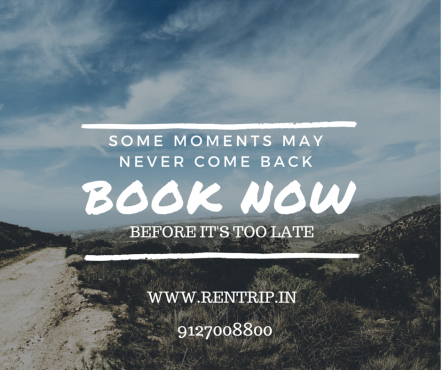 In Bangalore and looking to beat traffic? Here is the list of Top Bike Renters in Bangalore who can help you out in your short or long term bike rental requirements.
No 1: Solaris Groups, Bangalore
Solaris Groups offers cheap bike rentals in Bangalore especially when it comes to monthly bike rental. They are considered as one of the best bike rental providers in B2B and B2C segments. With the recent addition of 100 new bikes in their fleet, they are the favorite of the customers. Their monthly bike rental price starts from Rs 3450, whereas you can rent a bike for one day for just Rs 280.
No 2: Gautham Kaushik
Gautham Kaushik started the bike rental business out of his drive for biking and motorsport. Over the last 5 years, he has earned a reputation for his dedicated services to the customers. He is currently renting 90+ commercial bikes from his location at VV Puram and is associated with RenTrip for the last 3 years.
No 3: Syed Shabaz
Syed Shabaz is a well-known name in the bike rental space in Bangalore. He is an expert of maintenance and believes that preventive maintenance is the best way to offer high-quality customer service. Heis renting bikes from Rs 3250 for a month, whereas for a day, you can rent a bike starting from Rs 250.
You can rent a motorbike in Bangalore from our pickup locations at BTM Layout, Koramangala, VV Puram, Hebbal, Chikkalasandra, Devarachikkanahalli, Indira Nagar, ITPL, or Lakkasandra. We offer helmets free of charge with every rented bike in Bangalore City. We also rent bikes for tours and rallies. For bulk bike bookings kindly call our sales department. We offer only quality bikes on rent. All bike rentals include free complimentary fuel and unlimited Kms. You can also rent bikes for weekend trips Ex Bangalore, marriages, party or ceremonies. We offer motorcycles on rent at very competitive prices. We check thoroughly all the machines before offering our two-wheelers on rent.
Rentrip presently offers motorbikes in India in 22 cities and various locations. We put every effort to make motorbike rental easy in India for the customers. Whether you need a Harley Davidson on rent for long tours, Bullet Motorcycle in India or Scooty on rent within Bangalore for city rides, we have it all for you. Our superbikes rentals are tailor-made to your requirements. Our bike expert team is well experienced in organizing motorcycle tours in India.
Please consider booking your bikes in advance to avoid last minutes rush and probable disappointment. To rent a bike in Bangalore now Click here