How to Plan a Stress-Free Vacation in India in 2019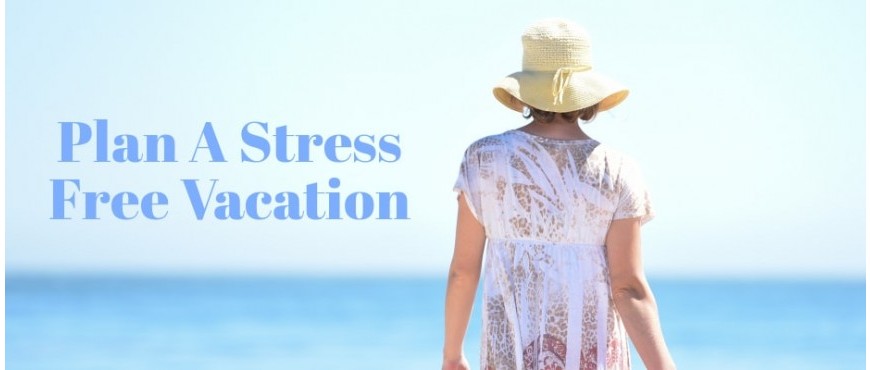 How to Plan a Stress-Free Vacation in India in 2019
Having stress in a vacation seems like you are enjoying a birthday party without cake. To set the mind at ease you have to plan a stress-free vacation. In my opinion, don't over think about your vacation just enjoy enthusiastically with your loved one. However, there might be a time during vacation when you come across with stressful events. But thanks to these 5 pro tips that help you in making a stress free vacation and smooth sailing.
Don't check your work email: It is obvious if you see your email your mind will automatically turn into working mode and keep you away from the vacation. So, don't check your work email turn it off until you won't return to your workplace.
Go low key places: Rather choosing a crowded place, try to enjoy at low key places. Travel crowd is so stressful and sometimes ruin your trip. Selected underrated places that surrounded with the hidden gems, diverse culture, and lush greenery and oceanfront view resorts.
Pack light: Generally travellers want to pack the entire wardrobe when are on the trip. But, packing only the essential things is the best way to enjoy trip hassle-free. Mainly if you hire a bike or rent a bike for a road trip then a bag is enough.
Don't plan every minute of your trip: When you on vacation learn to go with the flow. Planning about every next move doesn't allow you and loved ones to enjoy freely. Vacations are all about of freeness, enjoyment and making memorable moments. Planning minute by minute itinerary irritate you and your partners. Enjoy the present and make unforgettable memories. If you rent a bike on the trip it makes your vacation stress-free.
Don't stress about your home: Many travellers often think about their houses when they are on vacation. If it is not necessary to think about the home don't do that just enjoy your trip and disconnect your mind from the unnecessary things.
Relax: Why we go on vacation? Off course for disconnecting our minds from daily life work, make memories with friends and family, relaxing at a hotel and capturing every moment of a trip in a camera. To reduce the stress you have to relax. If you need a scooter rental you can book from the Rentrip or you can rent a motorbike in your vacation city.
Final say:
If you are going on a road trip and book cheap bike rental then you always enjoy your trip leisurely. To book a bike all you need is to do type bike rental near me and hire it from the Rentrip.