Shopping Cart
Oops! Your cart is empty.
Frequently Asked QuestionsRead All
Where the cashback shall be credited?

The cashback shall be credited to your RenTrip Wallet. You can use this promotional money to make future bookings on RenTrip.

Will I get the bike in good condition?

Yes you will get the bike in a very good condition. Our bikes get serviced after every trip and faulty parts are changed regularly. We fully check our machines before giving them to you so you can have an awesome time driving.

How can I book my bike?

Just login to www.rentrip.in, choose the place where you want your bike, select your favourite bike and book the best price for your bike. Here you go buddies; it's not that difficult right.

Where shall I get the bike? How shall I get the address to pick up the motorcycle?

It is not possible for us to provide the complete address with bike listing. However, on the bike search page, we have given a brief location of the bike. Once your booking is complete, you get an E-mail and SMS having the complete address and contact number of the dealer. These details are also printed on your invoice and always available on your personal dashboard.

How can I know my booking is confirmed?

After completing your booking on Rentrip you will get a message and email which includes your pick-up location and time and other details of the booking.

What will be the documents I have to provide?

Generally, any ID proof such as Aadhaar card, Pan Card, Voter id or Passport plus a valid driving license authorizing the type of bike rented in India shall be required. We don't accept colour copies of documents in place of the original. Additional requirements if any, are given on terms on bike listing page.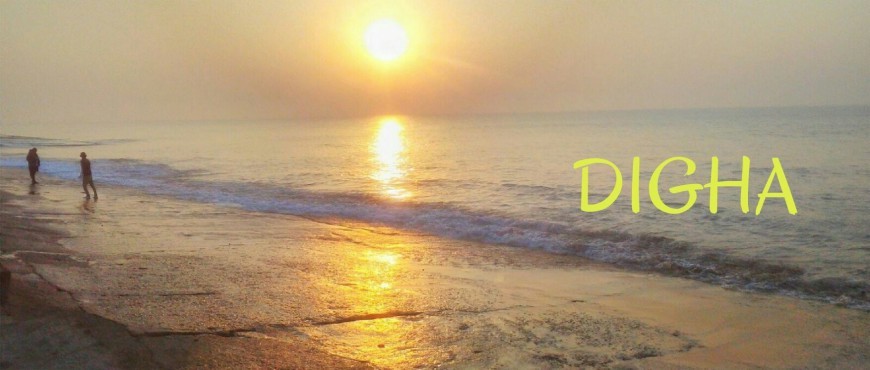 Digha: An Overview
This is one of the top tourist destinations on the southern part of West Bengal. The shallow waters of Digha make it the heaven for swimming. The beautiful beaches of Digha and breathtaking view make it the very attractive place to explore and tour. Real charm comes when you view sunset here. It is located in East Midnapore district of West Bengal.
General Information
Elevation: 6metres
Climate: 3®C to 37®C
Rainfall: 1519 mm average
Places to Visit in Digha
Science Centre ( National Council of Science Museum)
This place is the latest attraction of Digha. Here the science is presented to you in a very fun way. The Planetarium is looking like Igloo, Jurassic Park, Skeleton company during a bicycle ride, fun glass for measuring the height are the main attractions of this place.
Chandeshwar Temple
It is located just 6 km away from Digha. This place is famous for Shiva Temple. An annual fair is organized at this Temple in the last month of Bengali calendar.
Lankeshwari Temple
It is just 3 Km from the science centre and 1.5 km from Digha beach as well as Digha Railway Station.
Kapal Kundal Temple
This Temple is very famous owing to Bankim Candra Chattopadhyaya's novel Kapalkundala or The main Deity of this Temple is Goddess Kali. Lies 45 Km from Digha. Kontai may also be visited during the trip to this place.
Top beaches of Digha
Shankarpur Beach: If you like less crowded places, then Shankarpur Beach is for you. The charm of this beach instils a very calm feeling in the mind. Here a fishing project is running named as Shankarpur Fishing Harbour Project.
Junput Beach: It is a stranded and unexploited beach lies 40 Km from Digha by Bus. There are Fir tree plantations making this place an exceptional picnic spot. Make sure you go during tides otherwise you may not find enough waters to enjoy. There are not enough places to stay here except Junput Resort.
Digha Beach: This is the most famous and popular sea beach of Bay of Bengal. Waters start about a kilometre from the start of beach making this place a heaven for Beach lovers. There are plants around the beach giving the looks of this beach an added value. The waters are shallow thus exploited for swimming.
Mandarmani Beach: This is also a very beautiful beach of Digha just 30 km away via NH 116B. The speciality of this beach is the longest drivable road in India. This beach can be enjoyed throughout the day. You can get ropeway and bikes from Rose Valley Hotels near the beach in the afternoon. Private cars can't be plied across the beach road.
How to Reach Digha
Digha lies 185 km away from Kolkata, the capital of West Bengal. It is one of the top weekend gateways from Kolkata. NH 41 connect Digha and Kolkata.
By Rail: Frequent trains are available from Kolkata for Digha.
By Road: Buses are available from Kolkata to Digha.
By Air: Netaji Subhash Chadra Bose airport at Kolkata is the nearest airport to Digha.
Taxi: You can also reach Digha by hiring a taxi from Kolkata or nearby cities.
Bike: Rent a bike in Kolkata to reach Digha by motorcycle.