Shopping Cart
Oops! Your cart is empty.
Frequently Asked QuestionsRead All
Where the cashback shall be credited?

The cashback shall be credited to your RenTrip Wallet. You can use this promotional money to make future bookings on RenTrip.

Will I get the bike in good condition?

Yes you will get the bike in a very good condition. Our bikes get serviced after every trip and faulty parts are changed regularly. We fully check our machines before giving them to you so you can have an awesome time driving.

How can I book my bike?

Just login to www.rentrip.in, choose the place where you want your bike, select your favourite bike and book the best price for your bike. Here you go buddies; it's not that difficult right.

Where shall I get the bike? How shall I get the address to pick up the motorcycle?

It is not possible for us to provide the complete address with bike listing. However, on the bike search page, we have given a brief location of the bike. Once your booking is complete, you get an E-mail and SMS having the complete address and contact number of the dealer. These details are also printed on your invoice and always available on your personal dashboard.

How can I know my booking is confirmed?

After completing your booking on Rentrip you will get a message and email which includes your pick-up location and time and other details of the booking.

What will be the documents I have to provide?

Generally, any ID proof such as Aadhaar card, Pan Card, Voter id or Passport plus a valid driving license authorizing the type of bike rented in India shall be required. We don't accept colour copies of documents in place of the original. Additional requirements if any, are given on terms on bike listing page.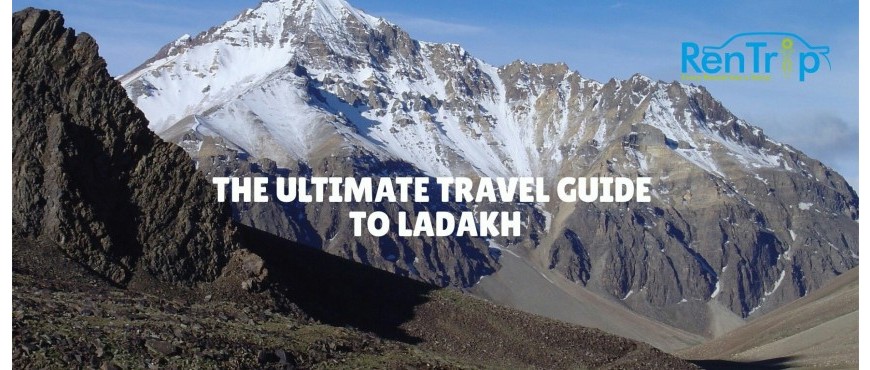 The Ultimate Travel Guide To Leh Ladakh Contents: Ladakh: An Overview Best time to visit Ladakhi Culture Festivals of Ladakh Souvenir How to reach Trip Preparation Things to carry Wh...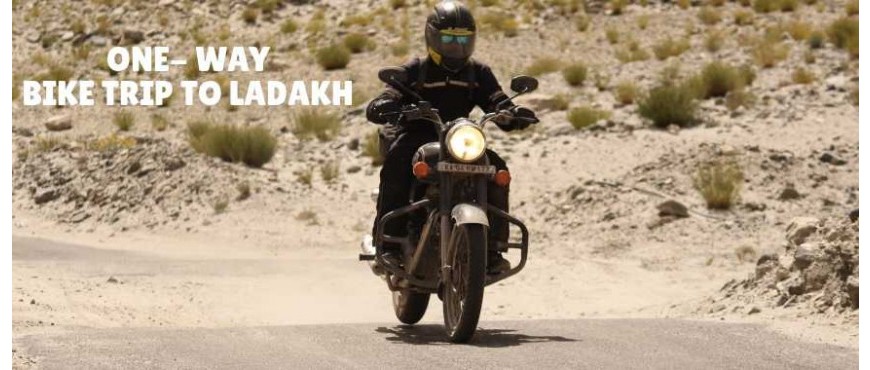 Voila! Now you just need not come the same way back to Manali. RenTrip has made it easy for the tourists who have less time to cover Leh-Ladakh on the bike. The picturesque valley of Ladakh offers a p...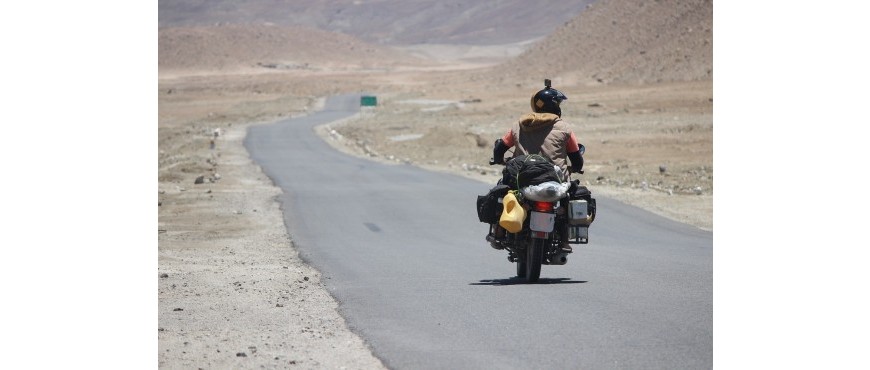 I'm sure that you know already that a lot of road trip enthusiasts prefer taking the Manali-Leh path while on their Delhi to Leh Ladakh bike tour. But, have you ever wondered why this is the cas...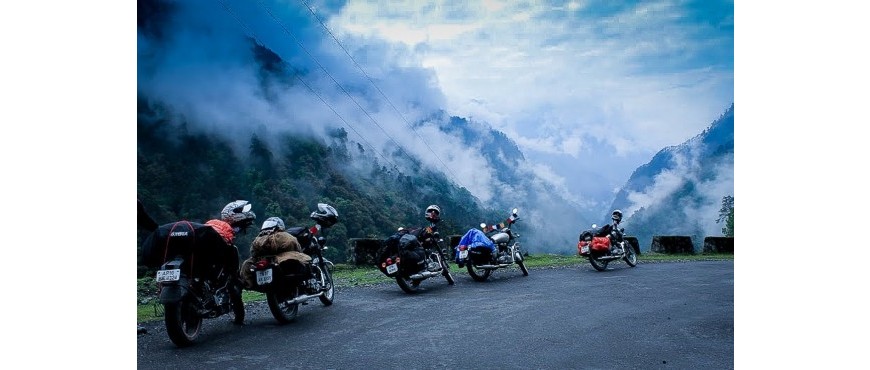 Remember those school days when almost every other lunch break was spent in planning a Goa trip with friends but deep inside, we all knew that it's never going to happen. Well, gone are those da...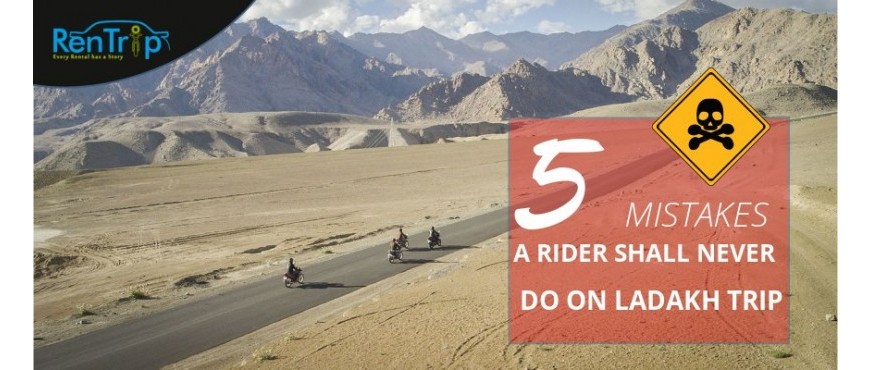 5 MISTAKES A RIDER MUST AVOID ON LADAKH BIKE TOUR Hey Guys, Ladakh is knocking your mind, right. So what are the things you must carry before you embark on Ladakh bike trip? Things go differently whe...
Showing 1 to 5 of 5 entries