LOWEST PRICE GUARANTEED

Offer you the lowest priced bike

LOW-SECURITY DEPOSITS

Our deposits are as low as Rs 0

VERIFIED DEALERS

Trusted and verified dealers

100% MONEYBACK GUARANTEE

Yes! That's a promise.
Rent
Aprilia SR 150

Bike In Coimbatore
Rent Aprilia SR 150 In Coimbatore
Search
LOWEST PRICE GUARANTEED

Offer you the lowest priced bike

LOW-SECURITY DEPOSITS

Our deposits are as low as Rs 0

VERIFIED DEALERS

Trusted and verified dealers

100% MONEYBACK GUARANTEE

Yes! That's a promise.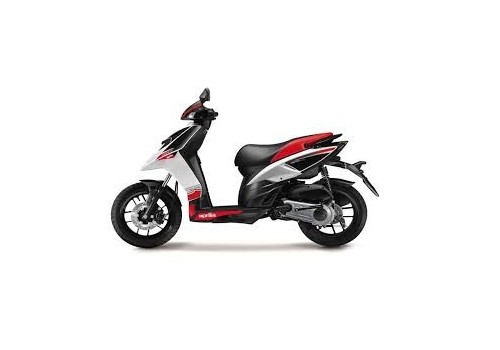 Now rent Aprilia SR 150 in Coimbatore at affordable rental prices. The mileage of Aprilia sr 150 is 40 kmpl and the fuel tank of SR 150 Scooty can carry up to six to seven litres of fuel. SR150 is powered by an air-cooled 154.4 cc single-cylinder four-stroke engine that generates a power of 11.3 bhp at 7000 rpm. The ABS version is equipped with a single-channel abs system that makes the braking system very effective in all riding conditions.
The on-road price of SR 150 range between 75000 - 85000 depending on variants, whereas SR 150 is priced in Coimbatore city at a starting rental price of Rs 650 a day.
Wanna know if Aprilia SR 150 is the right choice for you for renting in Coimbatore? We are going to explain this to you with each and every single detail.
Aprilia SR 150 is for the people who want to commute in Coimbatore with the ease of a Scooty. and wanna have fun with excellent throttle response and a powerful engine while riding a scooter even.
The instrument cluster of Aprilia SR150 is analogue, but you can still get required data out of it like speed, km done and fuel left etc, however, Aprilia SR 150 takes a lead over other scooters in Coimbatore for its faster throttle response and powerful engine.
There is ample under-seat storage that can be used to store your helmet, minor luggage or utilities over the ride, however, do not expect any charging point or LED lighting under-seat.
The seats of SR 150 are fairly wide for the rider and a bit congested for the pillion, still, that does the work well for the two. This Scooty can cruise really well at 90 kmph and can comfortably attain a speed up to 100 kmph.
Race Edition of Aprilia SR 150 ABS is powered with a bit more powerful engine of 158.8 cc and is having a single-channel ABS with a semi-digital instrument cluster. This Edition is equipped with a digital fuel gauge and odometer whereas the speedometer is still the analogue one. The suspension setup of Race Edition uses a hydraulic double telescopic fork at the front and a hydraulic shock absorber at the rear.

Introducing REFER & EARN No Limit, Get Cashback on Every Friend Who Join Us.
Select Your Bike

You can search & select bike from our wide range.

Add to Cart

Easily add multiple bike in your cart or direct book from "BookNow" button.

Pick Your Bike

Find the pickup location and pick a bike.

Ride Anywhere

We do not have kms limit.
RENT SR 150 IN OTHER CITIES
No Riding Limits

Odometer Won't Scare You Anymore.

Freebies

Helmets Always, Sometimes More.

Secure Payments

Our Payment Partners are Industry Leaders.

No Bullshit

A Day Rent is simply for 24 hrs, We mean it.

Verified Dealers

Every Single Dealer is Committed to Quality Service.

100% Moneyback

Not Happy With Service, Take Your Money Back.
We're here to provide helpful information when you need it most. And if you have a question, we're here to help with that too.
GENERAL ENQUIRY
info@rentrip.in
SUPPORT
support@rentrip.in
Now its easy to get two wheeler SR 150 for rent in Coimbatore or SR 150 bike hire in Coimbatore. We do provide monthly bike rental in Coimbatore city. One of the best, bike rentals in Coimbatore. We provide cheap bike rental Coimbatore. Scooter rental Coimbatore is our top priority to provide bike on rent near me (you). Find us with bike rental near me on search engines. You can hire good condition motorcycle for rent in Coimbatore. We are extremly proud to have a customer like you to rent bike in Coimbatore. User friendly website to rent bike in Coimbatore. High quality assurance with rent a motorbike in Coimbatore. We are everywhere, now rent a bike anywhere in india. We have flexible timings. You can rent SR 150 bike on an hourly, daily, weekly and monthly basis.